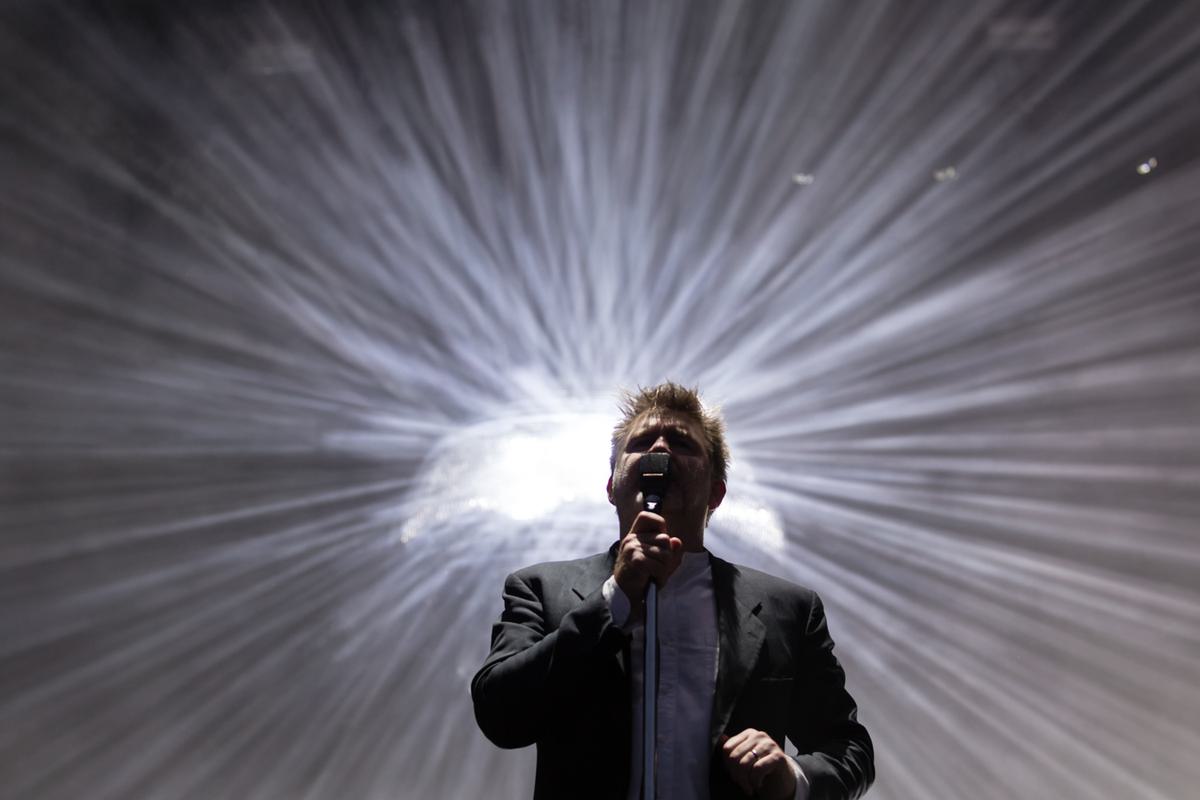 LCD Soundsystem are not happy with those upcoming vinyl reissues
LCD Soundsystem are pretty pissed off about the newly announced Rhino reissues of their early records.
LCD Soundsystem, 45:33, This Is Happening, and London Sessions are all getting rereleased - but Rhino seem to have glossed over the fact you can get all those records from the DFA store.
Now James Murphy & Co. have responded to the move by Rhino: "LCD Soundsystem certainly aren't announcing shit, as they had no idea that these were even coming out. Just buy the records from DFA, like you have been able to for years."
A press release featuring the statement also points out that Rhino's announcement described LCD Soundsystem as "one of the freshest sounds on the London underground scene in the early 2000s," and that this error "shows how seriously anyone should take [the reissues]."
LCD Soundsystem "aren't announcing shit" - except some new shows in NYC - because they're putting the finishing touches on a new album, which will likely feature recently released singles "Call The Police" and "American Dream". LCD's upcoming record, the follow up to 2010's This Is Happening, was originally announced when the band made their comeback last year and is one of the albums we're most excited about in 2017.