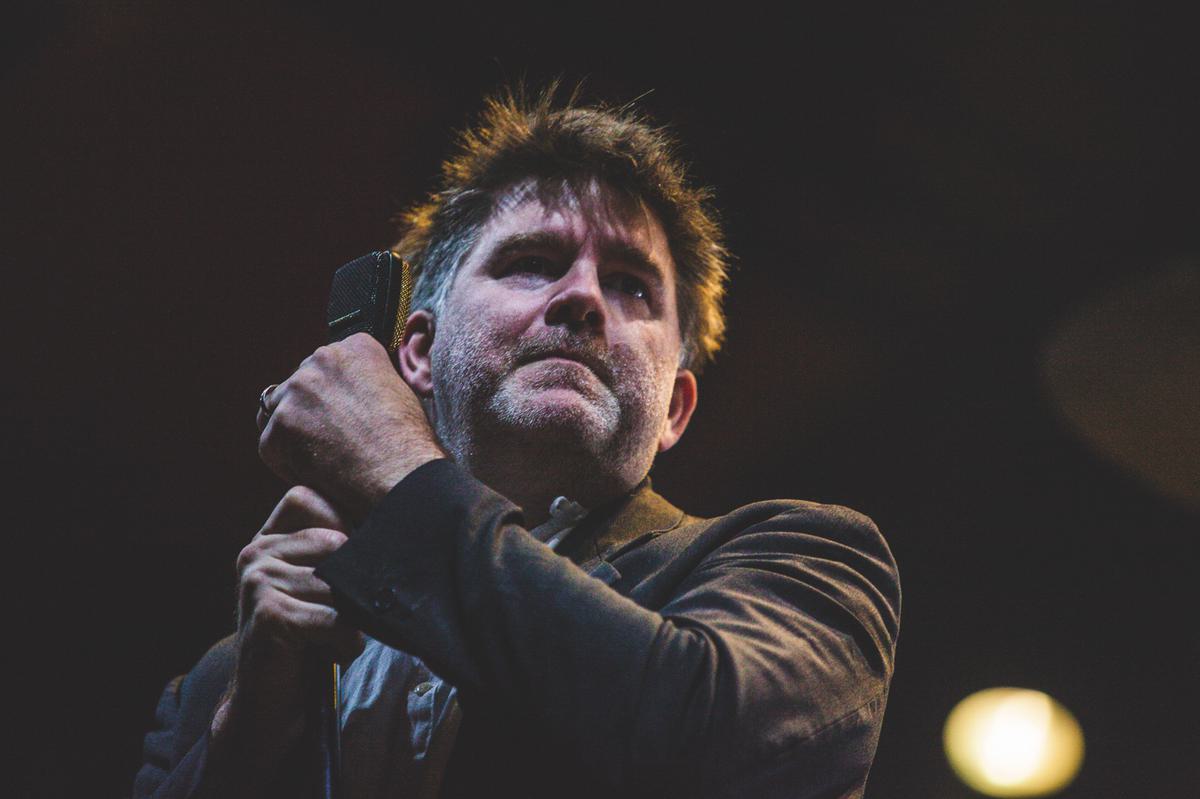 LCD Soundsystem releasing brand new singles "Call The Police" and "American Dream"
LCD Soundsystem are releasing two brand new singles at midnight tonight - wherever you are. They're called "Call The Police" and "American Dream".
Both tracks were played at the band's recent residency at New York's Brooklyn Steel. Murphy mixed "American Dream" at DFA Studios and Dave Sardy mixed "Call The Police" in LA.
A looooooooong communiqué from the band's James Murphy reveals a lot about LCD Soundsystem's next steps, including more about the fabled comeback record, which is apparently very close to being completed: "One more vocal and two more mixes to go..."
Murphy also explains that it's difficult to put a timeframe on the record's release but that vinyl copies will be available from Day One. Back in January we were told "soon".
Pop the kettle on and dig into the statement below.
Last summer Murphy & Co. cancelled a bunch of live dates, reportedly to finish up the album, but this is the first proper progress update we've had in some time.
LCD's upcoming record, the follow up to 2010's This Is Happening, was originally announced when the band made their comeback last year and is one of the albums we're most excited about in 2017.