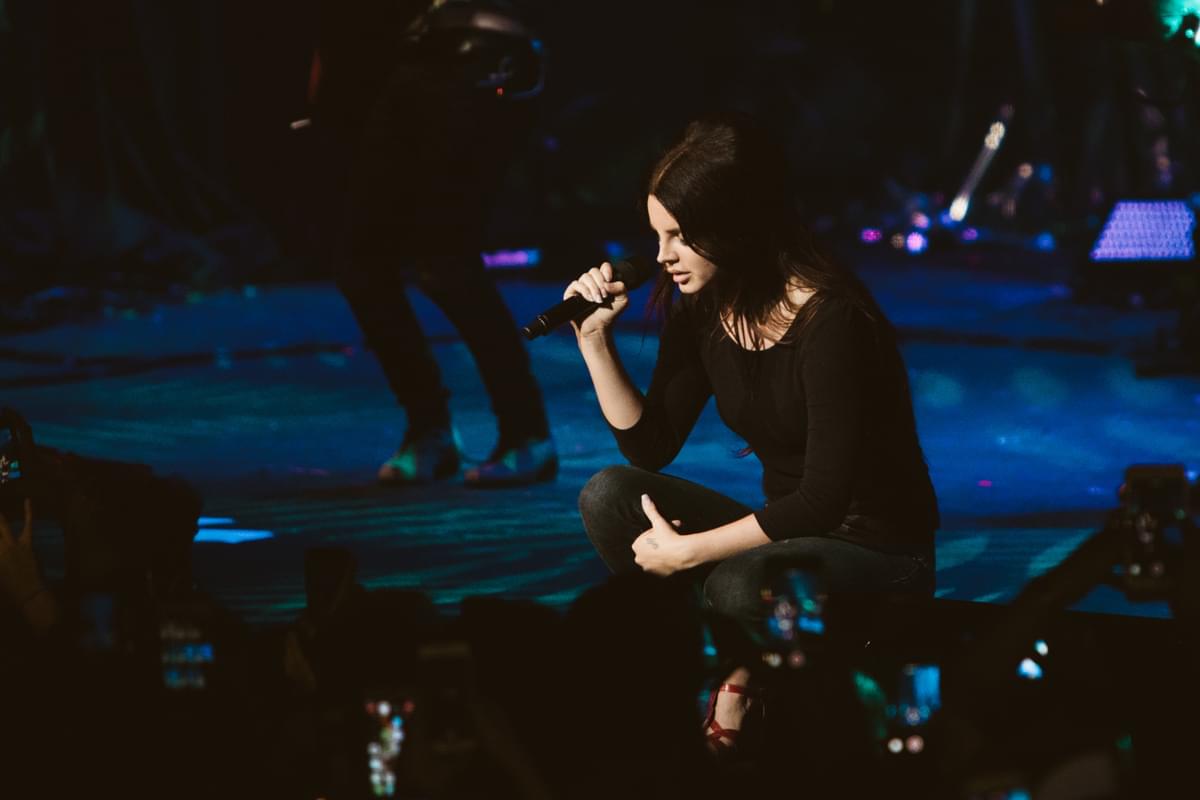 Lana Del Rey says she's been "really stressed" about her new album
Lana Del Rey has revealed in a new interview that she's been "really stressed" about her new album Chemtrails Over The Country Club.
Chemtrails Over The Country Club was originally expected to arrive last Friday (4 September), but Lana Del Rey offered an update on the LP a few days earlier, revealing that she'll release a song called "Let Me Love You Like A Woman" before the album title-track.
She's yet to release a single from her upcoming album, but in a new interview with Interview Magazine, Del Rey reveals she's yet to finish the album with producer Jack Antonoff (who is the interviewer).
When Antonoff highlights how quickly the new album has come together since last year's Norman Fucking Rockwell album, Del Rey responds, "I was thinking about how different it's been making this one because of how much I've been distracted by poetry this year. Just when you think you know what you're doing, something else pops up."
Further in, Antonoff asks Del Rey if "there was a looseness" to making her new album. Del Rey says, "Not really. I've been really stressed about this album. From the top, we knew what Norman was. But with Chemtrails, it was like, "Is this new folk? Oh, god, are we going country?" Now that it's done I feel really good about it, and I think a defining moment for this album will be "White Dress/Waitress"."
Del Rey also reveals that she doesn't think the album is perfect yet, "The one thing that makes me upset is that if I hadn't been so distracted with my personal life and my poetry, I could've broken it down in a more delicate, precise way. I guess the way I could've done that is just by adding one more defining song to it. Right now it's really, really good, but I don't know if it's perfect, and that really bothers me. I think I need to add that song, "Dealer", where I'm just screaming my head off. People don't know what it sounds like when I yell. And I do yell."
Elsewhere in the interview, Del Rey describes Chemtrails Over The Country Club as having a "Midwestern" sound, and revealed that the album reminds her of work and "of my stunning girlfriends, who so much of the album is about, and my beautiful siblings. "Chemtrails" is the title track because it mentions them all and it mentions wanting so much to be normal and realising that when you have an overactive, eccentric mind, a record like Chemtrails is just what you're going to get."
The full interview is available to read now at
interviewmagazine.com
. Lana Del Rey is yet to reveal a release date for her
Chemtrails Over The Country Club
album.
Get the Best Fit take on the week in music direct to your inbox every Friday