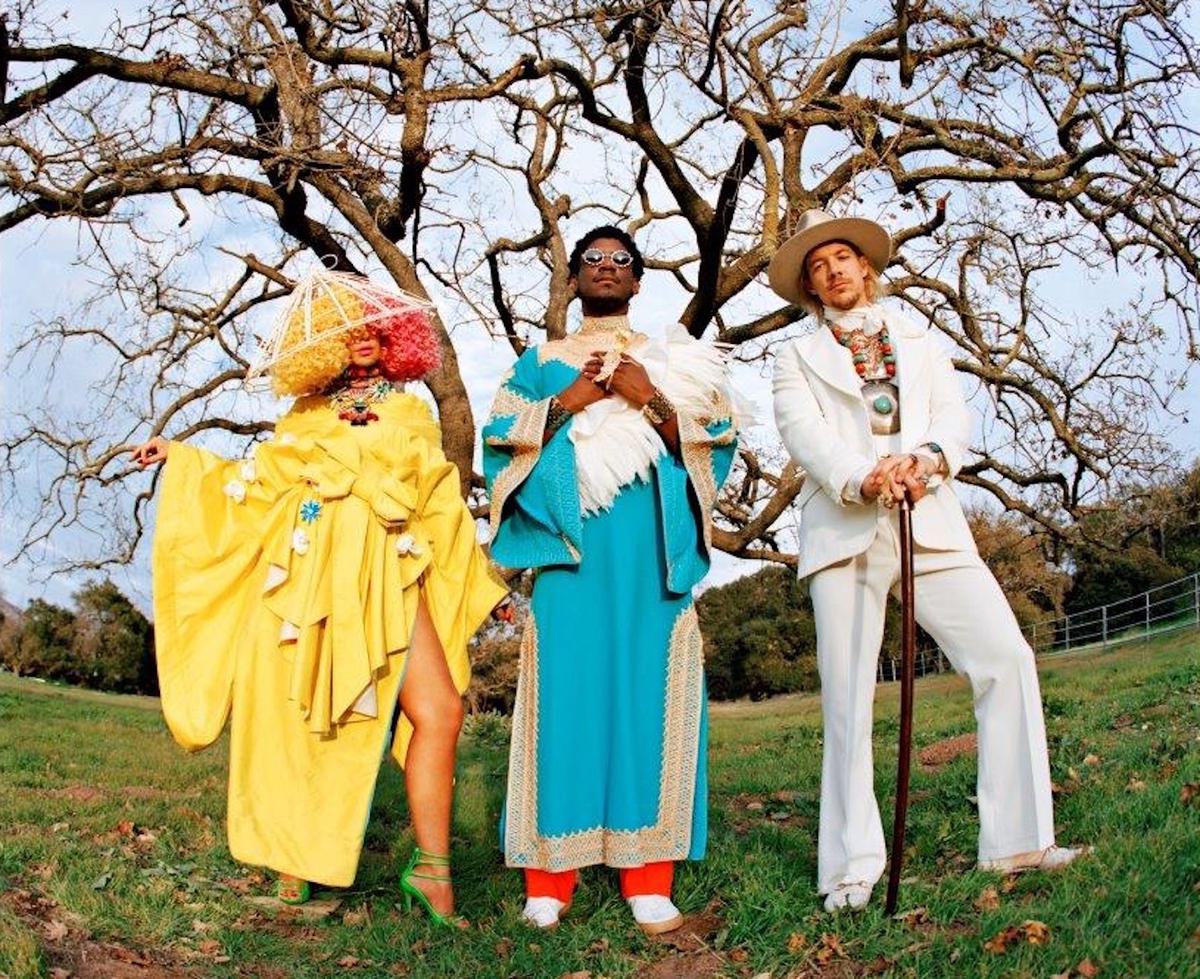 Labrinth, Sia and Diplo drop second track "Audio" as supergroup LSD
Swaying between intricate electronica and pop thanks to Diplo's beat, Sia and Labrinth reappear with the world-famous DJ on their second supergroup single.
"Audio" is full of charge, sparking beautifully as Sia whisks us into the clouds with her powerful vocals. Labrinth cools the track down, adding a more relaxed tone that blends brilliantly with the breezy beat.
"Audio" follows from their first release "Genius", which arrived just last week.
All three musicians merge their sounds faultlessly, allowing Sia to lead the vocals throughout the track. The sheer diversity of melodies, harmonies and sounds presents LSD as one of the most exciting groups of 2018 so far.
Labrinth, Sia and Diplo are LSD, and their second single "Audio" is out now.