Aberdeen in Washington state celebrated Kurt Cobain Day yesterday (20 February) in honour of what would have been the late Nirvana frontman's 47th birthday.
A special concert was thrown in the singer's hometown, featuring Cobain's own guitar teacher, as well as the unveiling of a statue at a local museum.
However, not all the residents are too pleased. A report from Channel K5, streaming below, sees locals criticising his history of drug use and vandalism.
Watch that clip beneath, along with photos of the (admittedly pretty bad) statue in question.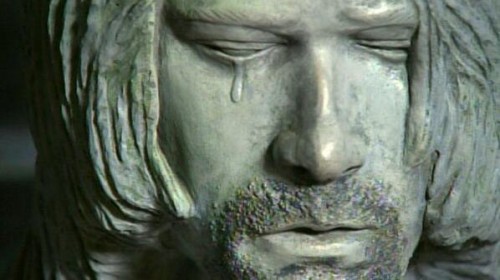 [via CoS]