After being the first performer on the COLORS 24/7 livestream last night (23 March), Kojey Radical has confirmed that he's got a collaboration landing on Friday (27 March).
On his Instagram Story last night, the Cashmere Tears artist shared a tweet listing some releases for this Friday. The tweet reveals he'll feature on a new collaboration with Mick Jenkins titled "Frontstreet / Snakes".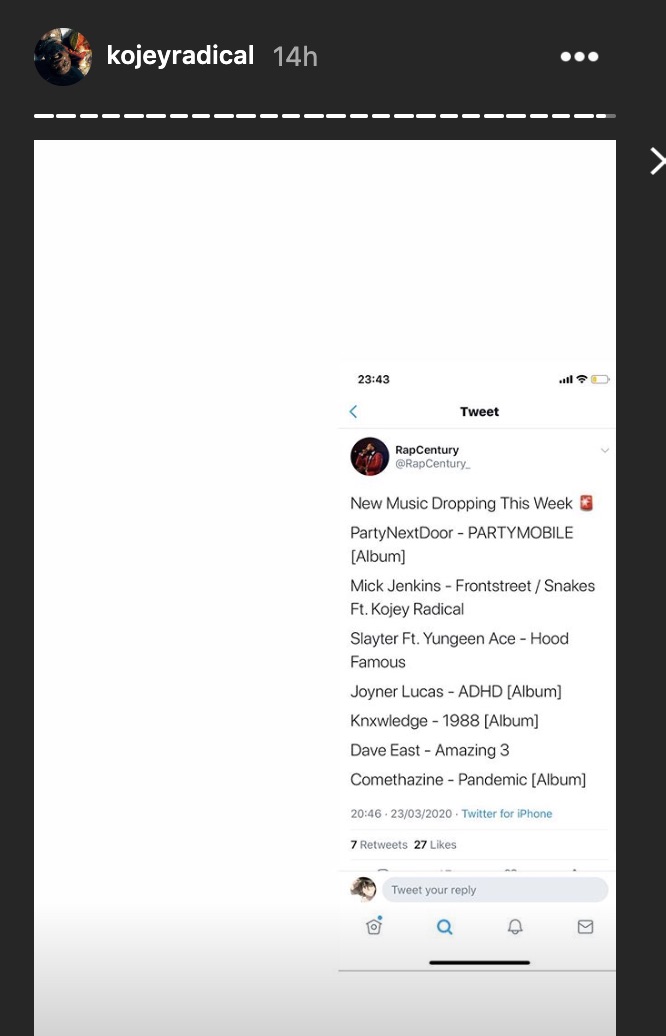 "Frontstreet / Snakes" will be Kojey Radical's first feature since releasing his Cashmere Tears EP in September 2019. Since then he's teased an unreleased collaboration with Novelist, but that's yet to get a release date.
The new track will also be Mick Jenkins' first offering after releasing his The Circus EP in January.
Mick Jenkins' new single "Frontstreet / Snakes" featuring Kojey Radical lands on Friday (27 March).