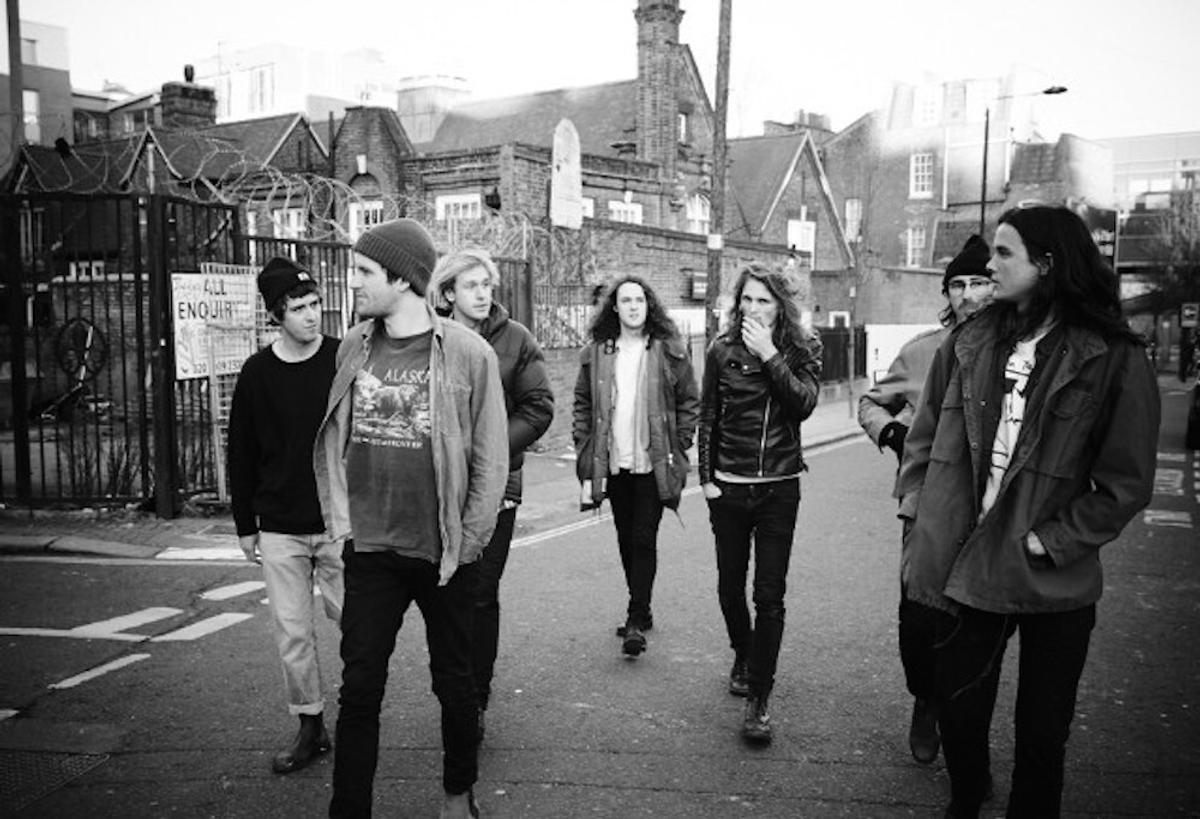 King Gizzard and The Lizard Wizard tease new album Murder Of The Universe
Incessantly creative Australian psych rock septet King Gizzard And The Lizard Wizard have announced the release of their second album of the year.
Yes, you read that right. It's not even been two months since King Gizzard And The Lizard Wizard released Flying Microtonal Banana, but the prolific outfit already have a new release ready to drop. Titled Murder Of The Universe, the new record is not only the second from the band this year, but the second of potentially five releases in 2017.
While the release isn't until June, the group have shared a hypnotising trailer for the record. "As soon as the dust settles you can see a new world in place of where the old one had been," a voice introduces over shiver-inducing synths and warping melodies. Narrating a broken and frightening setting, the music builds up to something the narrator terms "the tale of the altered beast."
For now, it looks like the band are keeping the rest of their cards close to their chest. Watch the teaser trailer above and come to your own conclusions.
Murder Of The Universe is released on 23 June.