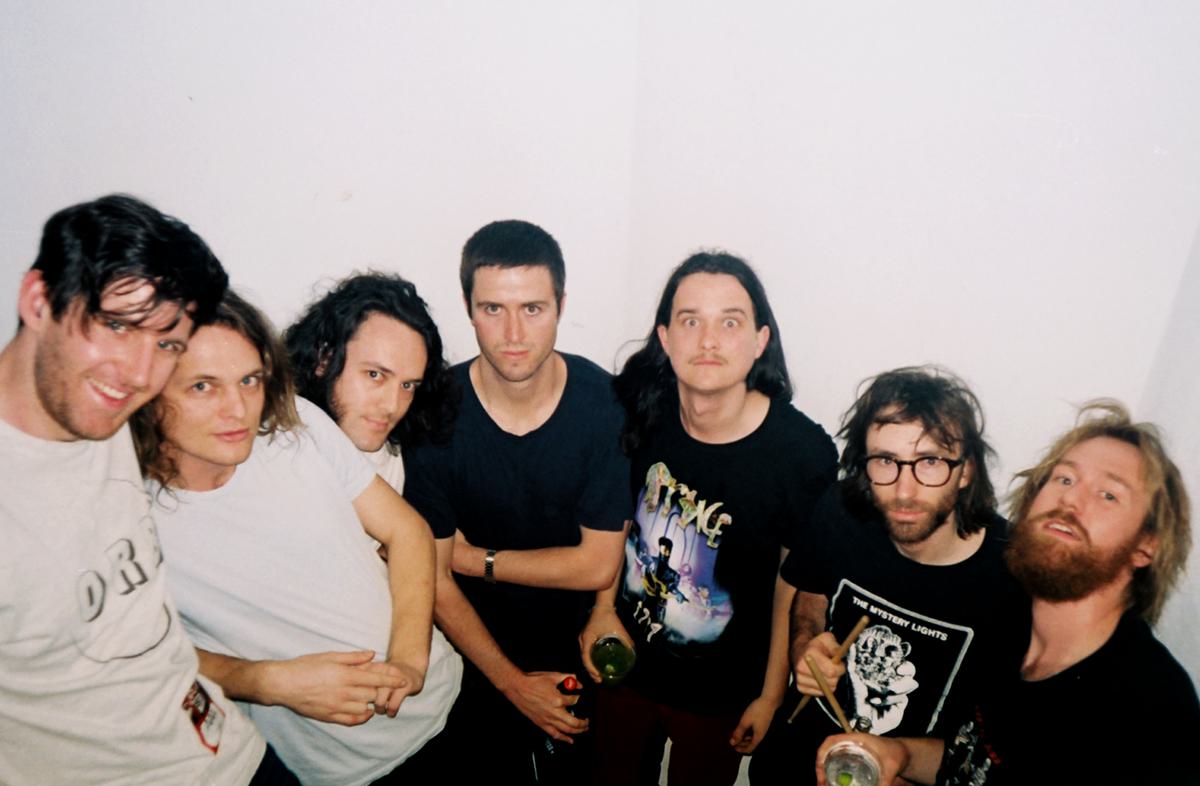 King Gizzard and The Lizard Wizard announce Polygondwanaland, their fourth album of the year
Psych royalty King Gizzard and The Lizard Wizard are releasing a new album this week - their fourth full-length of the year (so far).
We've had three rock-solid full-lengths so far: Murder Of The Universe, Flying Microtonal Banana, and Sketches Of Brunswick East (a collab with Mild High Club), and with this fourth it looks more and more likely that the group will make good on their promise to release a whopping five albums in 2017.
Unlike those other albums, Polygondwanaland has a bit of a DIY element, as King G explain:
This record is free. Free as in, free. Free to download and if you wish, free to make copies. Make tapes, make CDs, make records. You will have the option of downloading the following files completely free of charge with no email signup, no commitment, no catch. Free. Free. Free.
DIGITAL MASTERS & ARTWORK:
This is the best option if you wish to download the album for personal use. Available as high quality MP3 files 320 kbps (≈100 MB) or uncompressed WAV files (≈500 MB). Each version contains hi-res digital artwork of the front cover at 4000 x 4000 resolution.
CD MASTERS & ARTWORK:
If you wish to press CDs you will need to download the DDP master and CD Artwork template. The DDP master is the format used for identifying information on optical discs. This master has the tracklist, ISRC codes, and metadata embedded. In this .ZIP file you will also find a folder with a CD template, front cover art, and extra artwork for back cover, inner tray, spine, and booklet that you will need to put together yourself.
VINYL MASTERS & ARTWORK:
The vinyl master is a completely seperate master to CD and Digital masters. There are physical limitations to what the head of the lathe can produce when cutting vinyl. For this reason these files will not sound normal on generic hi-fi speakers. Only use this master if you wanna press vinyl. It will contain a Side A and a Side B .WAV file as well as a PQ log for both sides with metadata for the pressing plant. In this .ZIP file you will also find a record cover template and a folder full of artwork ideas you can use to make your own back cover, spine and inner sleeve.
Ever wanted to start your own record label? GO for it! Employ your mates, press wax, pack boxes.
We do not own this record. You do. Go forth, share, enjoy.
P.S. If u wanna make cassettes I don't really know what you would do. Be creative. We did it once but it sounded really shit. Maybe try the WAVs idano
King Gizzard and The Lizard Wizard play a handful of UK and Ireland dates in February next year. Find out the full details.
Tracklist:
Crumbling Castle
Polygondwanaland
The Castle In The Air
Deserted Dunes Welcome Weary Feet
Inner Cell
Loyalty
Horology
Tetrachromacy
Searching...
The Fourth Colour