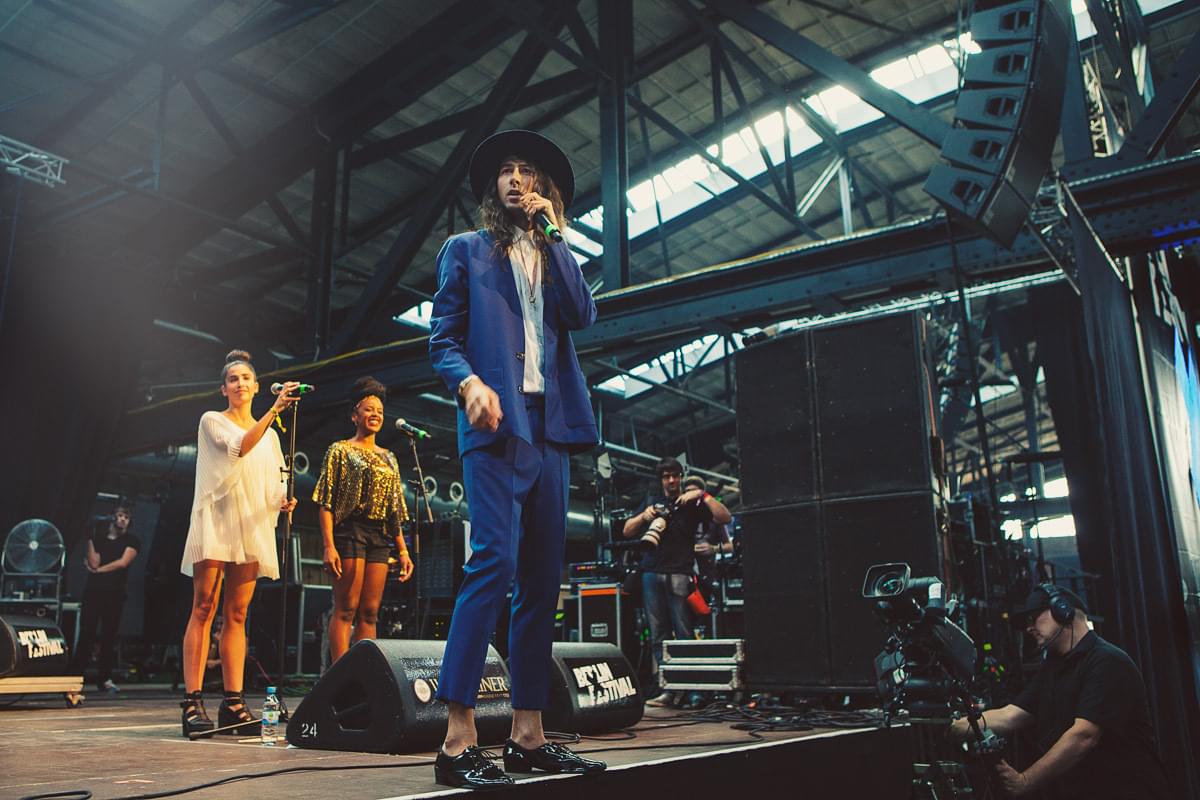 Kindness announces Who Do You Love? remix EP
Kindness has unveiled plans for a new remix EP based around recent single "Who Do You Love?", featuring Robyn.
Kindness will also play the first Otherness London headline show at London's Electric Brixton on 16 January; tickets are available from here.
You can listen to Joakim's remix of "Who Do You Love?" here, or Jam City's here. The EP is out 5 January on Female Energy.
Watch the video for the original version below, and then check out the tracklists for the two versions afterwards.
Who Do You Love? 12" Single tracklist:
1. Who Do You Love? Feat. Robyn
2. Who Do You Love? Feat. Robyn (Jam City Remix)
3. Who Do You Love? Feat. Robyn (Joakim Remix)
4. Who Do You Love? Feat. Robyn (Jeremy Sylvester Bump Mix)
Who Do You Love? deluxe bundle tracklist:
1. Who Do You Love? Feat. Robyn
2. Who Do You Love? Feat. Robyn (Jam City Remix)
3. Who Do You Love? Feat. Robyn (Jam City Dub Remix)
4. Who Do You Love? Feat. Robyn (Joakim Remix)
5. Who Do You Love? Feat. Robyn (Joakim's Who Do You Dub Mix)
6. Who Do You Love? Feat. Robyn (Joakim's Beats and Bass Mix)
7. Who Do You Love? Feat. Robyn (Jeremy Sylvester Bump Mix)
8. Who Do You Love? Feat. Robyn (Jeremy Sylvester Bump Dub)

Subscribe for news and competitions