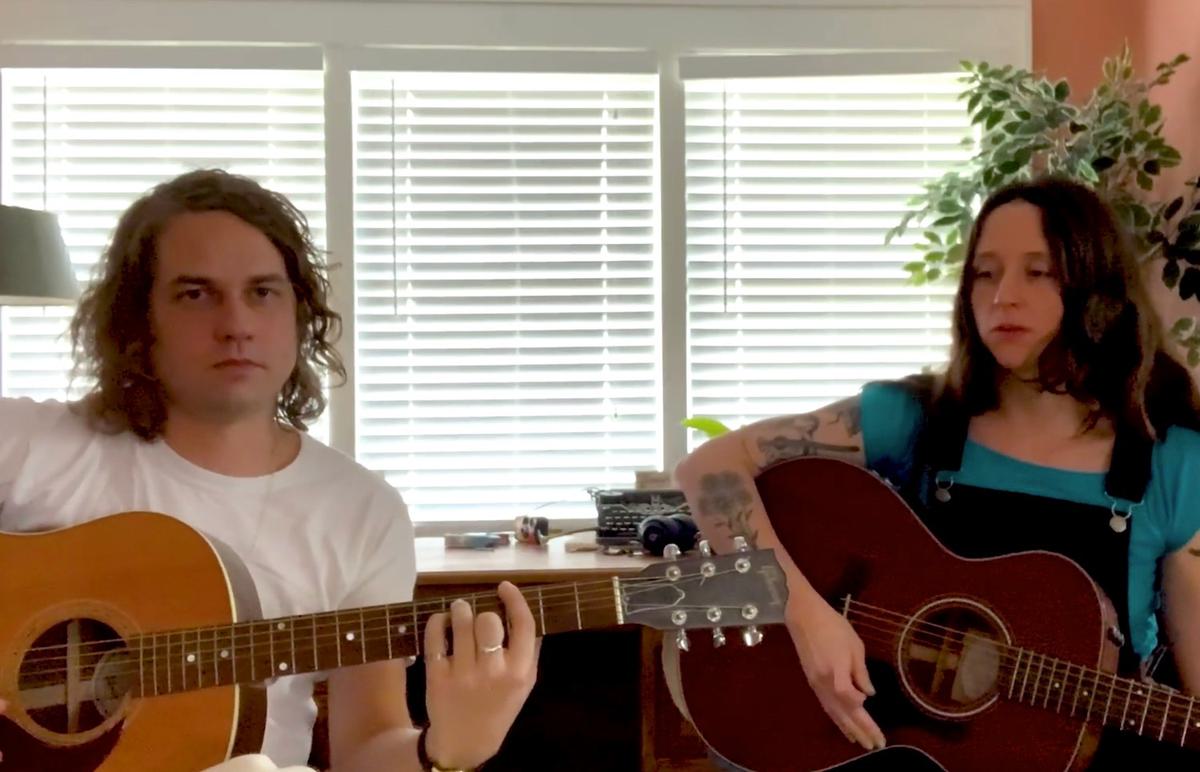 Kevin Morby and Waxahatchee play four songs for NPR's Tiny Desk (Home) Concert
Kevin Morby and Waxahatchee are the latest musicians to take part in NPR's Tiny Desk (Home) Concert series, and it sees them play four songs, including a Songs: Ohia cover.
In light of the current pandemic, NPR have been hosting their Tiny Desk Concerts from artists' homes.
The latest home concert sees Kevin Morby and Katie Crutchfield, aka Waxahatchee, perform four songs, and a cover of Songs: Ohia's "Farewell Transmission".
Morby and Crutchfield play two songs from Waxahatchee's latest LP Saint Cloud - "Fire" and "Lilacs" - and they duet for Morby's 2016 track "Beautiful Strangers".
Waxahatchee's
Saint Cloud
album was released last month. Kevin Morby's latest LP
Oh My God
landed last year.