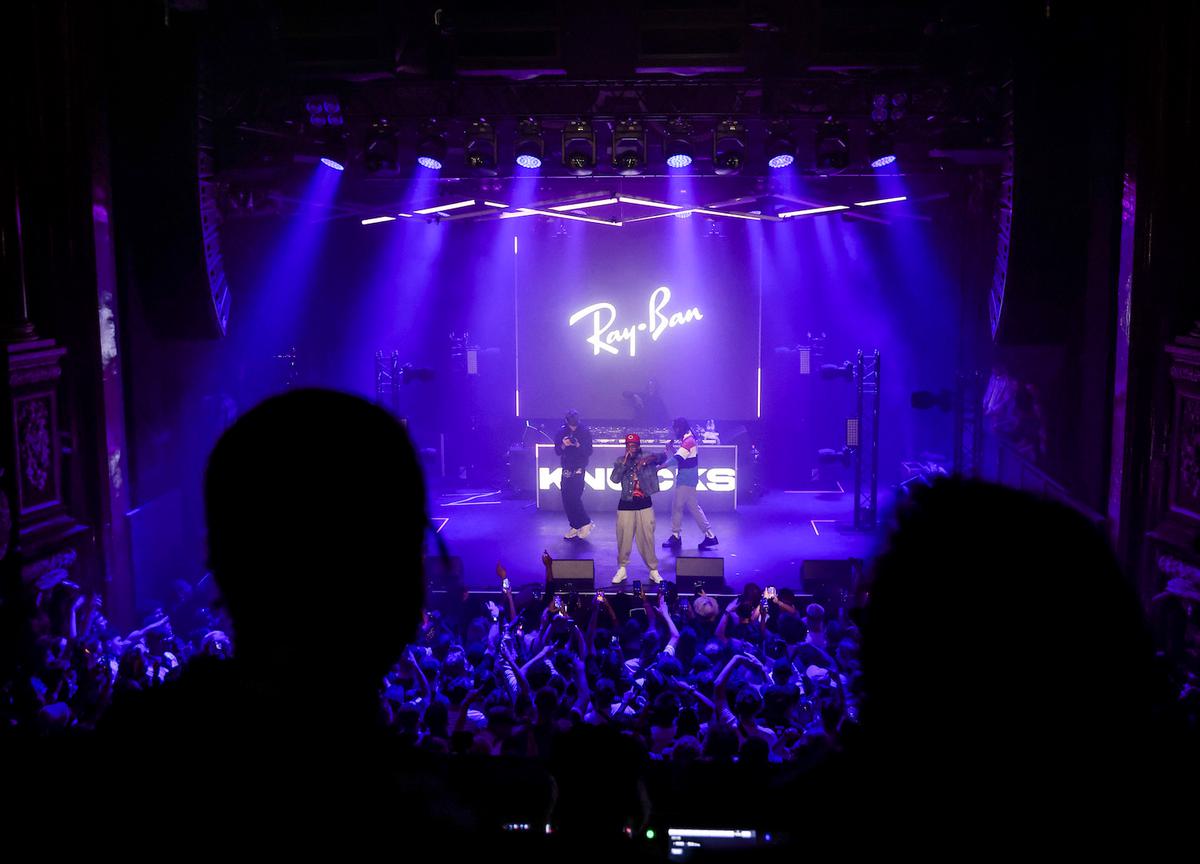 Kenny Beats brings out slowthai, Aitch, AJ Tracey and more at KOKO show
Last night (9 June) at London's recently reopened KOKO venue, Kenny Beats brought out several special guests including slowthai, Aitch, AJ Tracey and more.
Kenny Beats played a Ray-Ban X APE Presents: Summer Sessions show at London's KOKO last night, and as well as being joined onstage by previously announced act Knucks, Kenny Beats treated fans to a long list of special guests.
The surprise guests included Dexter, M1llionz, SL, Sainté, BackRoad Gee and Sam G, and he also welcomed Aitch and AJ Tracey onstage to perform "Rain" together. Slowthai also made an appearance, treating fans to peformances of "MAZZA", "Doorman" and "T N Biscuits".
LAST NIGHT IN LONDON WE BROUGHT OUT

SLOWTHAI
AITCH
AJ TRACEY
KNUCKS
M1LLIONZ
SL
SAINTE
BACKROAD GEE
SAM G
DEXTER

FOR A £12 TICKET

THANK YOU FOR COMING


— kennybeats (@kennybeats) June 10, 2022
All Points East 2022 takes place from 19-20 and 25-28 August at London's Victoria Park. Visit
allpointseastfestival.com
for more information and tickets.