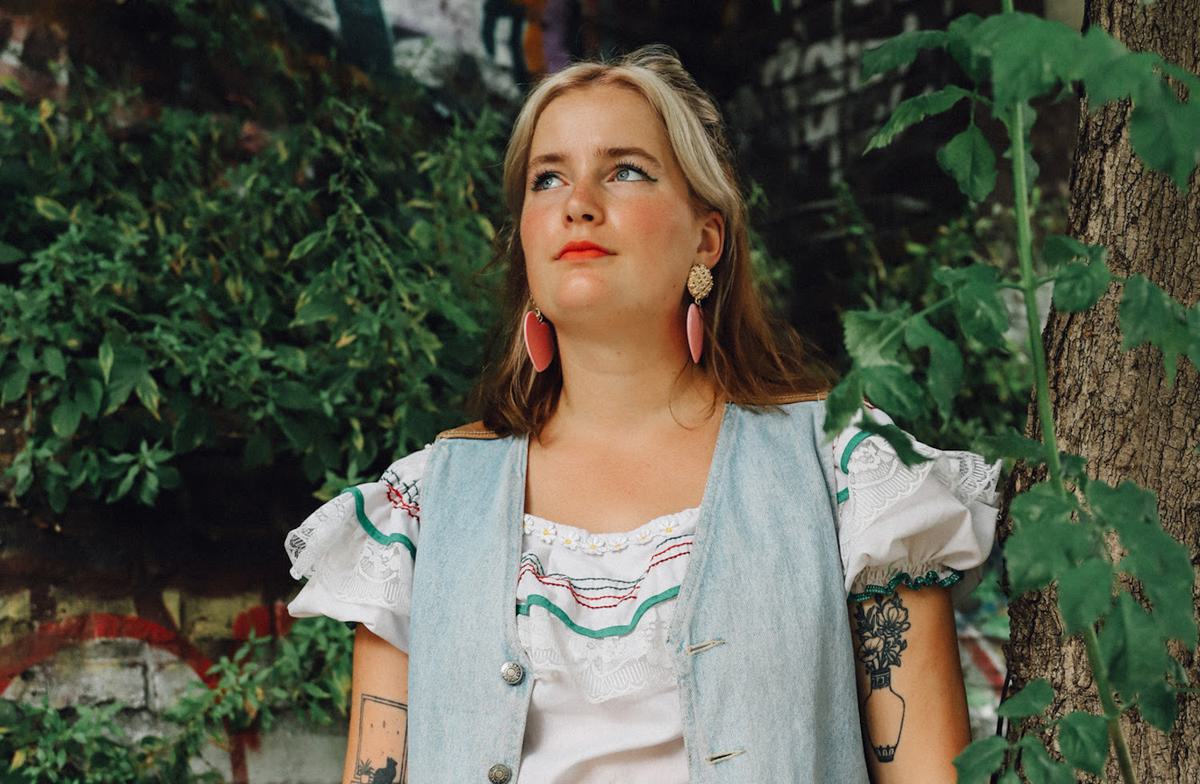 Katy J Pearson unveils new single "Hey You"
Pearson, who played Best Fit's Five Day Forecast showcase last month, has returned with "Hey You", her first single since last year's "Tonight".
Speaking about the new single, Pearson explains, "I wrote "Hey You" quite a while back whilst I was in between projects and living back at home. I'd bought this pretty shitty nylon string from an incredibly passive aggressive man in Totnes and wrote the chord sequence. Somebody very close to me was having an extremely tough time and it was breaking my heart, so the song is definitely about them. It's really just a song about love for people and family and empathy!"
She says of the accompanying visual directed by Unfolding Films, "I went to Portmeirion many years ago with my mother and brother. We used to always go and stay with my mums family friend up near Betws-y-coed area - I fell in love with the area and most importantly Portmeirion. I love the surreal, magical atmosphere of the place and it's just so beautiful. I enlisted the help of my brother Rob who plays guitar in KJP and my good friends from an excellent band called Grandma's House to star in it as my band - they all did a wonderful job. As you may notice we were all rather windswept as during filming we were battling the harsh gails and rain of Storm Brendan but it definitely added a certain vibe to the video!"
"Hey You" is out now via Heavenly Recordings. Katy J Pearson plays London's Electric Ballroom with Pinegrove on 2 April.
Find out more
.