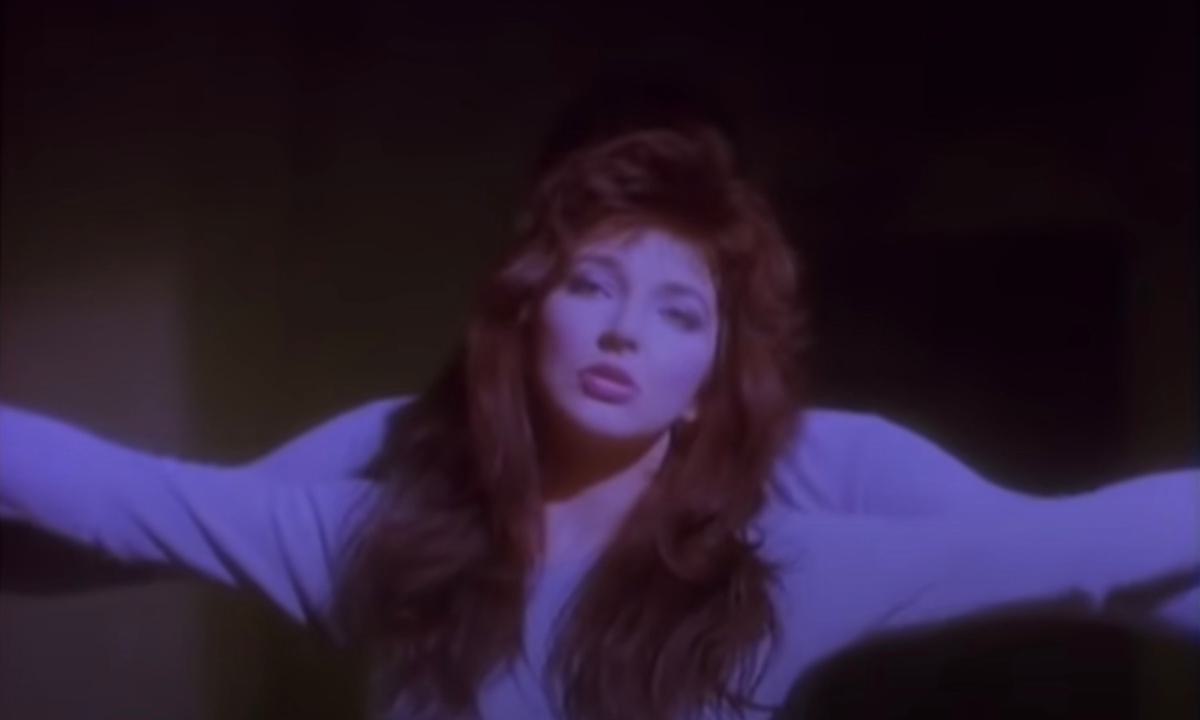 Kate Bush thanks Stranger Things fans after "Running Up That Hill" re-enters UK Top 10
Kate Bush has shared a post thanking Stranger Things fans for making "Running Up That Hill" re-enter the Top 10 in the UK Singles Chart.
Since the release of Stranger Things season four on Netflix last month, streams for Kate Bush's 1985 hit "Running Up That Hill" have skyrocketed. The song reached the top of the iTunes charts in the US, was named "the biggest gainer on the Global Spotify chart," and re-entered the UK Top 10 in the Singles Chart at number eight last Friday (3 June).
Following the renewed interest in the song, Kate Bush shared a statement on her site thanking Stranger Things fans. Bush wrote, "You might've heard that the first part of the fantastic, gripping new series of Stranger Things has recently been released on Netflix. It features the song, "Running Up That Hill" which is being given a whole new lease of life by the young fans who love the show - I love it too! Because of this, "Running Up That Hill" is charting around the world and has entered the UK chart at No. 8. It's all really exciting! Thanks very much to everyone who has supported the song."
She added, "I wait with bated breath for the rest of the series in July."
According to a post by the Official Charts Company yesterday (5 June), "Running Up That Hill" has the potential to hit a new peak of number two on the UK Singles Chart (it previously charted at number three in 1985) this week, and could also challenge Harry Styles' "As It Was" for the top spot.
Stranger Things season four is available to stream on Netflix now.