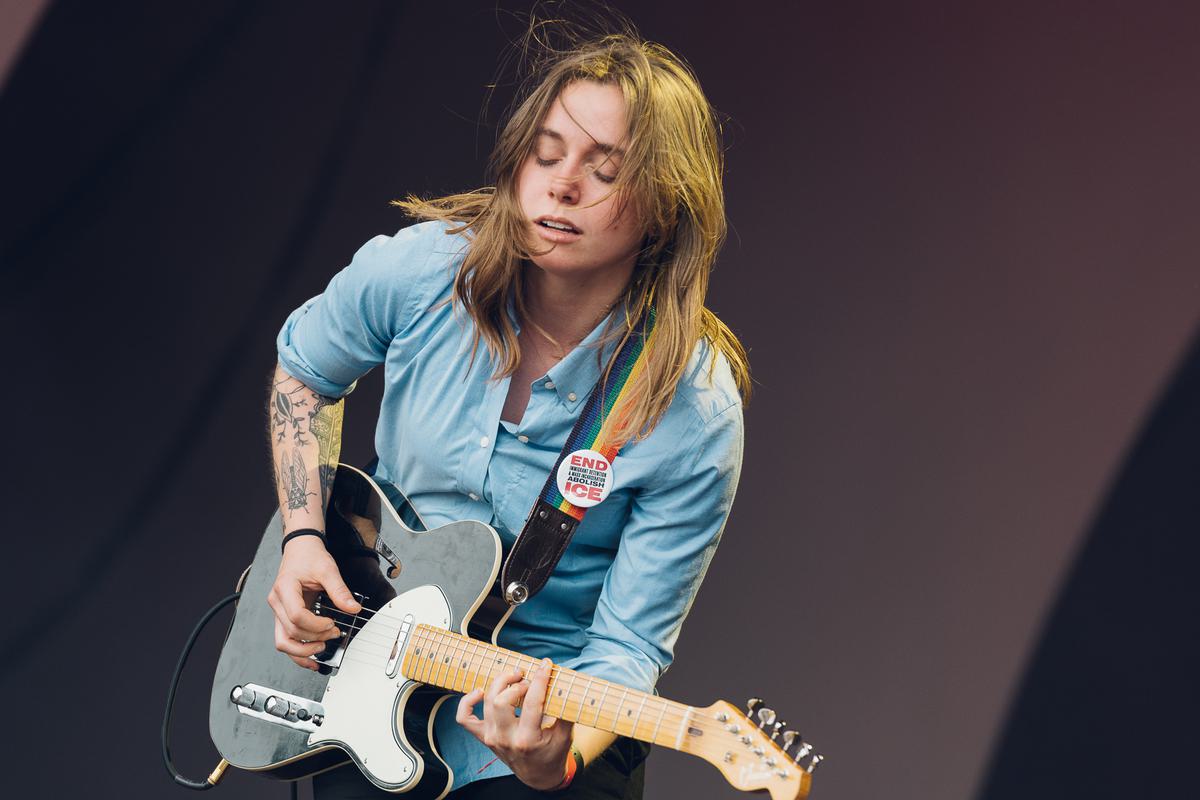 Julien Baker debuts new song "Mercy" during Isol-Aid livestream
Yesterday (8 April), Julien Baker took part in a livestream performance for Australia's Isol-Aid virtual festival, and played a new song called "Mercy".
Baker performed for Isol-Aid's Lunch Without Borders event. During the 17-minute set, Baker played tracks such as her 2019 single "Red Door", and her 2017 B-side "Distant Solar Systems".
She also opened her performance with a cover of Big Star's "Thirteen", and towards the end of the stream, she plays a new track called "Mercy".
In the video, Baker says of the new song, "It's a new one. It's not newly written, but it's not on a record or anywhere. And it's a song about other people showing you how to be a better person by being better people than you, at you, which requires a lot of humility, which is an important and necessary lesson, and probably one of many that we're all learning." Skip to 14:05 to hear "Mercy".
Baker hasn't released new music since last year's "Tokyo" and "Sucker Punch" singles, but she did reunite with the boygenius gang (Phoebe Bridgers and Lucy Dacus) to contribute vocals to Hayley Williams' "Roses/Lotus/Violet/Iris" single.
Isol-Aid is an Australian virtual music festival raising money for Support Act, an Australian nonprofit dedicated to providing relief for musicians during the COVID-19 pandemic. Donate at
mycause.com.au
.