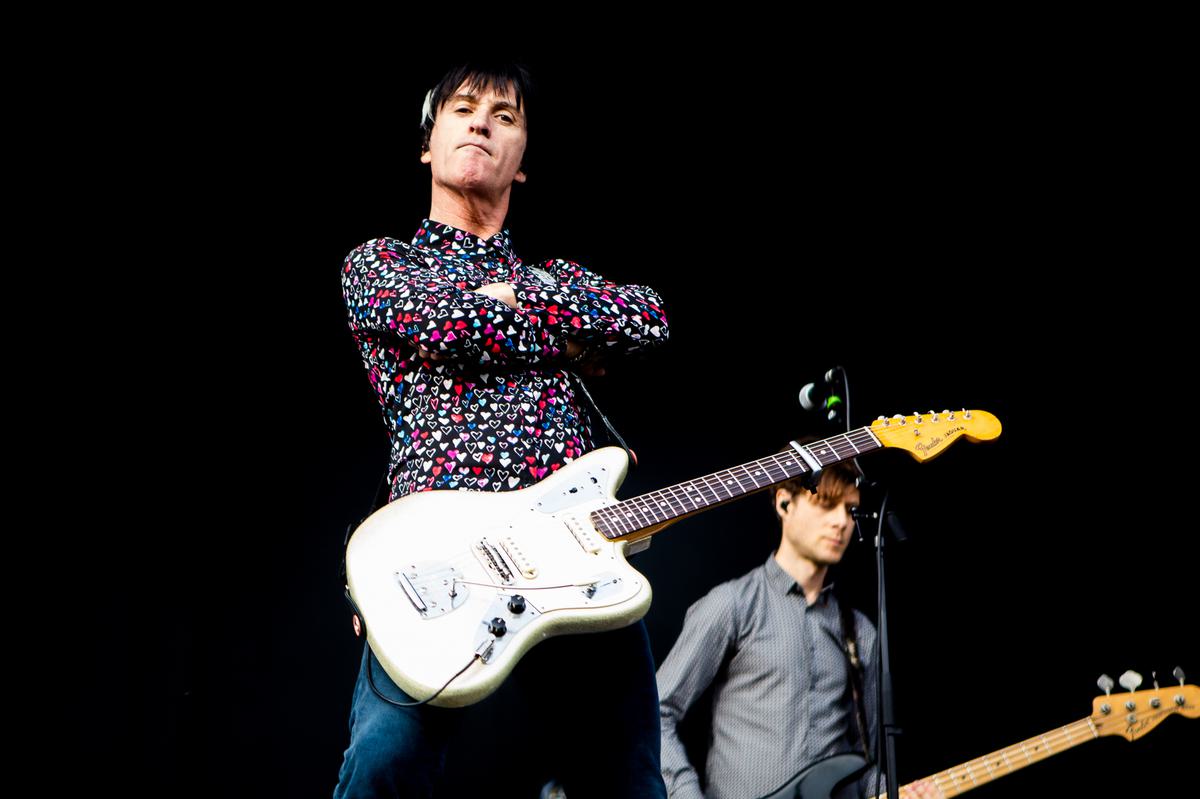 Johnny Marr invited a fan to play "This Charming Man" on stage and he absolutely nailed it
Last Friday (28 June) Johnny Marr invited a fan on stage to play "This Charming Man" on Marr's guitar, and it's fair to say he absolutely smashed it.
After giving the fan an earful and joking around by asking "What if it's terrible?" to the audience, Marr invited the confident fan on stage at Exeter's Lemon Grove to give him a shot at playing "This Charming Man".
Kitted out in a Smiths t-shirt, the fan was handed Marr's own guitar, and he definitely didn't let the team down. At one point, Marr even sits on a speaker at the front of the stage to absorb the talent in front of him.
Back in February, Marr followed up his 2018 album Call The Comet with new single "Armatopia".
Johnny Marr plays London's Southbank Centre as part of Nile Rodgers' Meltdown Festival on 8 August.
Find out more
.