The Baltimore-born director will talk about the cliche of good music taste in conversation with rising Spanish icon of LGBTQ+ activism Samantha Hudson as part of the event's exploration of the avant garde. Hudson became known after the release of single "Maricón" in 2015 and is known for her transgressive and camp performances.
There will be a focus behind the west too, to Asia, Latin America and Africa as Chenta Tsai, Gabber Modus Operandi, RUI HO and Eastern Margins will talk about non-Westernized forms of rave, and Sama' Abdulhadi and Sassouki Salma will talk about frontiers and techno.
Pose star Dominique Jackson will chat about trans remembrance beyond the spotlights of ballrooms and carnivals, while Nadia Granados, Missex and Lo Maas Bello will explain how dance and song can be a tool for social protest. And Camila Sosa Villada and Personaje Personaje will discuss why the lullaby can be a revolutionary tool.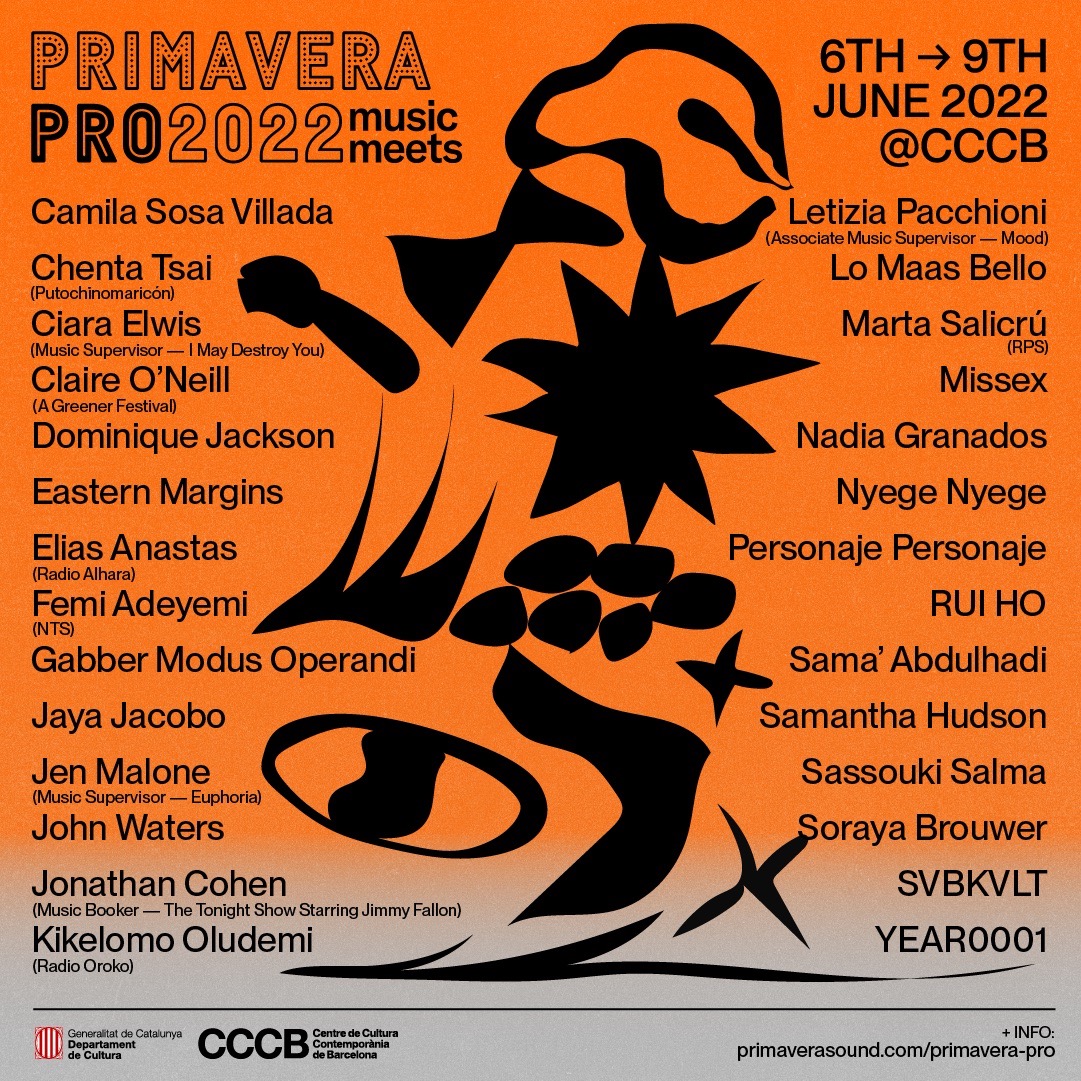 The non-profit organization A Greener Festival will receive the Primavera Award 2022. The organization, which started in 2005 with its first research on environmentalism in the music sector, has expanded its services to offer environmental certification, training and professional advice to improve the industry. It's worked with the likes of Glastonbury Festival, ILMC and Manchester Pride as well as Primavera Sound.
A new addition to this year's event will be the Digital Licensing Sessions, where different professionals from the music and digital industry will delve into the future of copyright online. Experts will talk about the regulatory implications for NFTs, licensing models on streaming platforms and UGC (User Generated Content), metadata, online monetization for songwriters and new investment and financing funds for rights holders.
In what's likely to be one of the event's most interesting panels, the award-winning music supervisors from Euphoria and I May Destroy You head up a conversation about their work and careers.
Held at the Centre de Cultura Contemporània de Barcelona (CCCB), the industry conference that compliments Primavera Sound runs from 6-9 June 2022. Day Pro Conference tickets are now available. For 60€, you will be able to access all the activities programmed at the CCCB from 6-9 June.