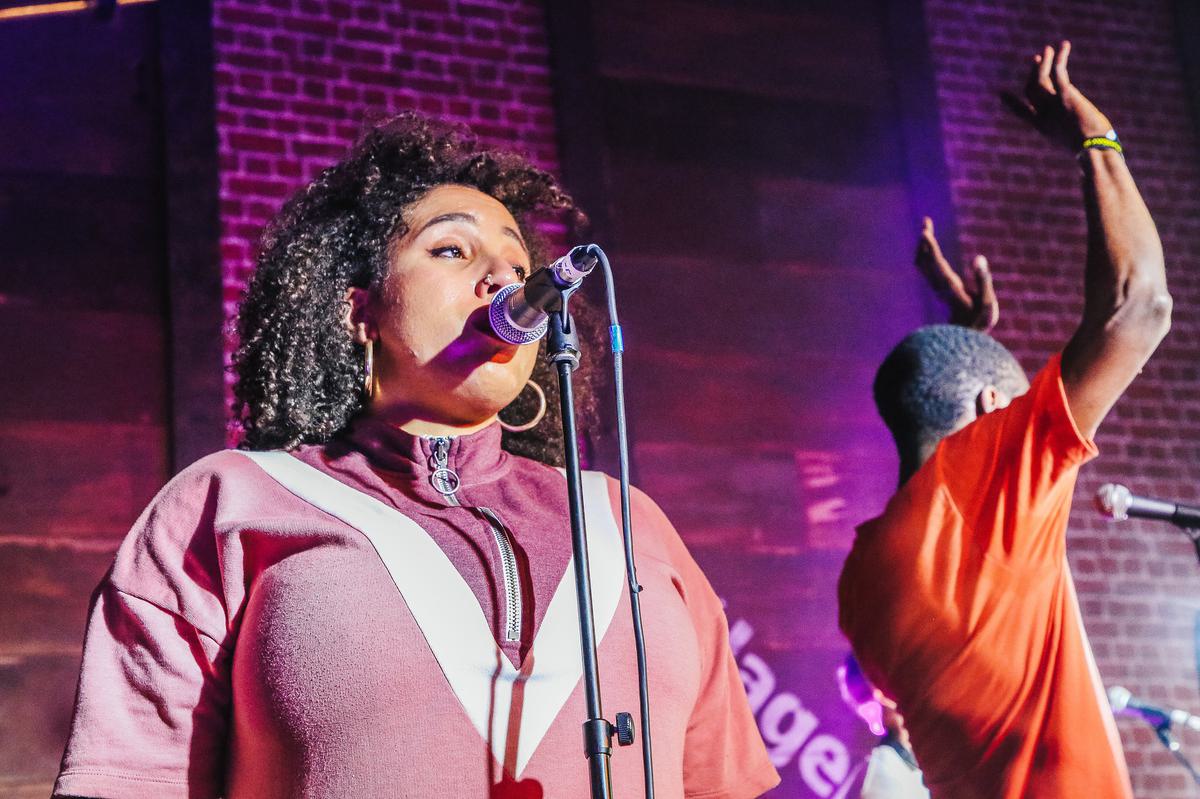 JagerHaus acts Benin City, Aadae and more brought the heat to All Points East
The build-up to Bjork's headline set at All Points East on Sunday was made all the more bearable with some engrossing sets at Jägermesiter's JägerHaus .
Funk and soul Londoner Joel Culpepper was an all-singing, all-dancing treat for the ears, backed by a lively ensemble of brass, beats, keys and a guest appearance by Primal Scream's bassist, Simone Butler. Culpepper embraced the heat in the hut, dancing with every fibre of his being despite the sweat dripping off him. If he wasn't beckoning the crowd, he was moonwalking across the stage or hopping atop amplifiers.
Peckham-based artist Aadae shared her blend of West African gospel, Afrobeat and soul inside the haus later that afternoon. A cover of Radiohead's "Lotus Flower" was an unexpected and welcome twist while a song detailing a nightmare about carousel horses revealed Aadae's fans in the crowd, who sang along to the song's hypnotic, cyclical chorus.
Benin City used their mid-afternoon performance to rail against the government. Poet and rapper Joshua Idehen, one third of the multigenred electronic London group, punctured the set with hilarious remarks. "Who here is from East London? Easy London is magical," he said, "except for Theresa May. Fuck that minister."
"Final Form" was a huge, juddering juggernaut with the crowd enraptured – all flailing limbs and spilled drinks. "I'm sweating like a Brexit minister," Idehen yelled.
The audience was told to dance even more for "Bus" or to "shake heads" if they couldn't bust a move. Idehen and vocalist Shanaz Dorsett united at the track's chorus, spouting lyrics about taking the N38 night bus home, and Tom Leaper's menacing synths cackled beneath. A dazzling set.
JägerHaus is open for two weekends of back-to-back live music at All Points East, 25 May-3 June. Visit the website for further details.