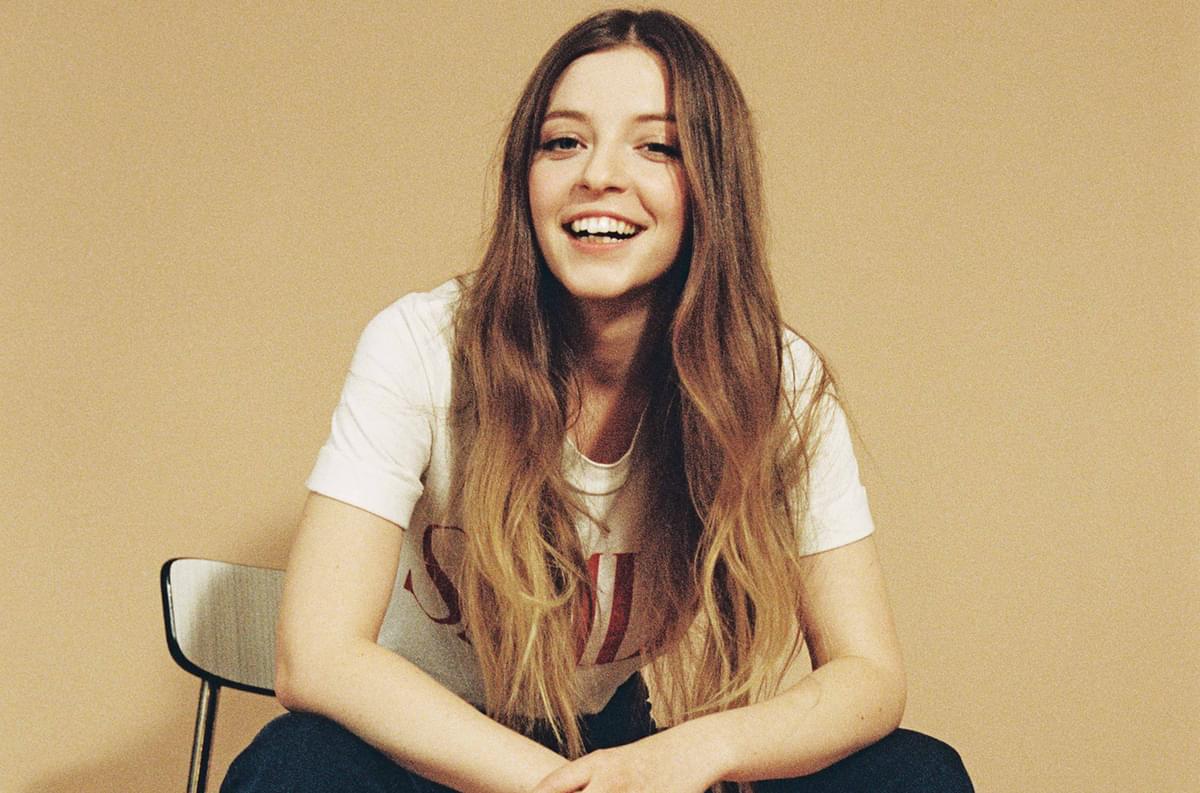 Singer/songwriter Jade Bird on live shows and her new music, which is bursting with energy
Preparing for her biggest headline show to date and shows at SXSW, as well as basking in the glory of banging new single "Lottery", we caught up with Jade Bird ahead of what's set to be a mega year.
It's been a busy start to the year for you - how is 2018 treating you?
It's treating me very well indeed!! I've got to release music very quickly and that's always good to start the year with so much focus. I'm also going to Australia in a few days for the first time ever, I'm the first one in my family to go! It's all really great right now!
2017 was a whirlwind too, releasing your debut EP and playing shows here, there and everywhere, what was that like for you?
My dream is to be able to tour the world playing my music, as cliché as it sounds, it really is. I do my best in every opportunity I'm given because I feel so lucky. Even if it's Omaha to 20 people, you have to play it like it's your last show.
Any particular stand-outs, highlights, or pinch me moments in particular?
Well Stephen Colbert, that was wild. I brought my Mum and Grandma to New York City to watch the show in the audience, and when he turned around and shook my hand after the performance... well! it's certainly a long way from playing open mic nights in South Wales!!
You've got your headline tour coming up, what's the most exciting thing about heading out on the road?
I'm just excited to show people what the live show is, because it all just comes together live. I have a real laugh onstage as well. We're trying to put a band together for a few dates – nail biting continues – so if we can pull this off I think it'll be pretty special.
Within that there's a pretty big show at Village Underground – what can we expect?
Oooh, as I said, a band... some piano... and if you watch the video for "Lottery", try and imagine a stage setup in the same visual language. It's going to be good... fingers crossed!

More on "Lottery", it's such a banger and a little different from the EP, where did it come from?
I wrote "Lottery" in Upstate New York, where I recorded the EP, and as I was recording tracks for the album. I was just playing the two chords that you hear at the start and the two lines of the chorus just fell out the sky I suppose. It was a real lightbulb moment. That song kind of sparked a brighter, more energetic feel to my music and songwriting.
Is that energy and angst something we can expect to hear more of?
Absolutely. The follow up singles we'll be releasing are very much in the same vein: ballsy, bright singy-songs. I also have some – I hate the word but – introspective moments. An album is about showing all sides of you I guess – it's a snapshot of an artist, so you can expect honesty being the constant throughout all my music.
You're heading out to the states for SXSW, and the reception for Something American has been pretty wild too. Is it something you expected you'd be doing?
I'm just so excited for SXSW. We're popping to Willie Nelson's barn for a festival there with the band – artists like Hiss Golden Messenger and Kurt Vile are on that lineup, so I am just unbelievably thrilled to be playing too. The reception from the states has been phenomenal. I guess the EP being Americana-tinged is a happy accident from my inspirations and people really respect that. It's not like [opens arms] "America, love me please!"
Looking forward to what's coming next from you, when will we get to hear more music and what will it sound like?
You can expect more music very soon. In the meantime we are releasing three covers on YouTube that are my own take on some songs I really love. For example, we've put a trumpet and double bass on "New Rules" [by Dua Lipa] which is a bit mad, and I've released a stripped back piano version of "Lottery".
"Lottery" is out now. Jade Bird plays the Village Underground on 5 March.
Get the Best Fit take on the week in music direct to your inbox every Friday