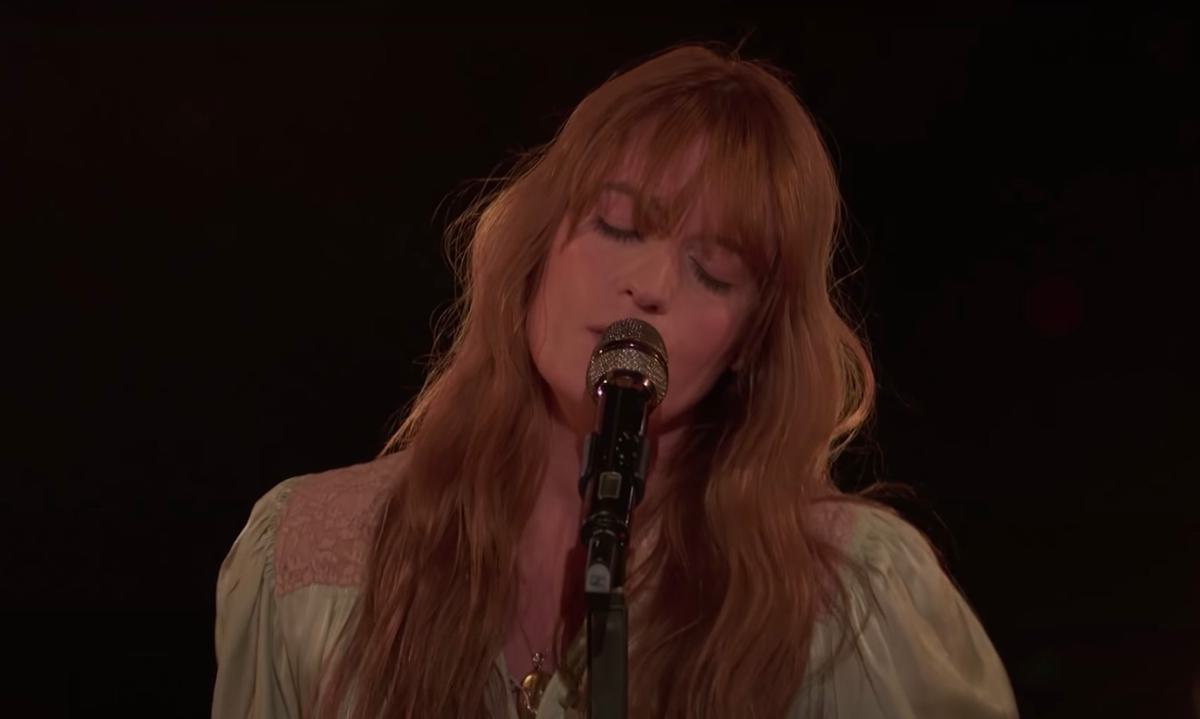 It looks likes Florence + The Machine are teasing their return
Florence + The Machine appear to be getting ready to return after sending some lucky fans cards teasing "Chapter 1" and "KING".
After being confirmed for a range of festivals this summer including Øya, Flow Festival, NOS Alive, Mad Cool and more, Florence + The Machine have gifted some fans with a special card that appears to tease their return.
The card features "Chapter 1" on the envelope, and the card itself includes an image of Florence Welch with the word "KING" at the bottom.
Florence + The Machine
Chapter 1
King

via lillieeiger on instagram pic.twitter.com/xfXU1eCEcS

— florence welch archive (@welcharchive) February 21, 2022
Florence + The Machine haven't released new music since last year's Cruella track "Call me Cruella", and are yet to follow up their 2018 album High as Hope.
In April 2021 it was announced that a Great Gatsby musical adaptation with music by Florence Welch was green-lit.
Florence + The Machine are yet to announce new music.