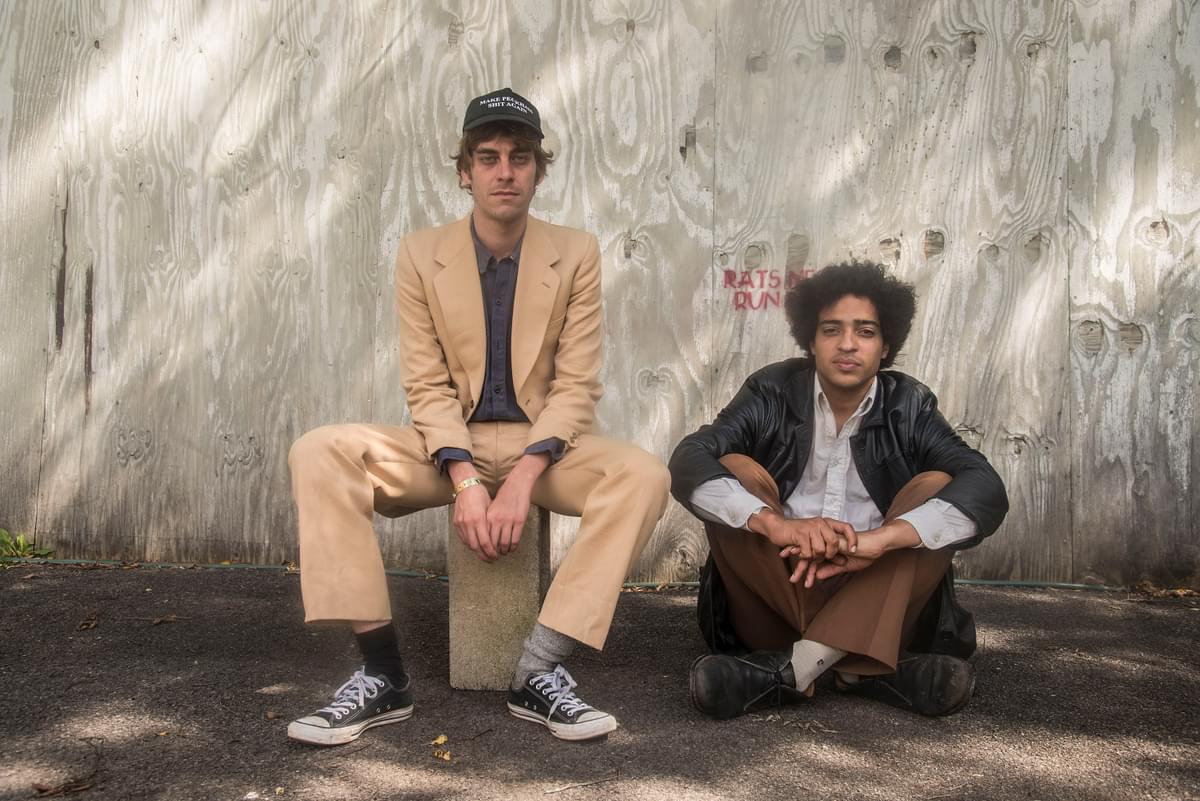 Welcome to the "demented cartoon world" of Insecure Men
"Teenage Toy" is the delirious new delight from burgeoning Fat Possum duo Insecure Men.
The twosome of Saul Adamczewski (Fat White Family) and Ben Romans-Hopcraft (Childhood) are following up September's gorgeous "Subaru Nights" offering. "Teenage Toy" was written at The Queens Head Pub in Stockwell (Fat White Family's base of operations), and recorded to an "ancient Tascam" at Sean Lennon's studio with Lennon on production duties and Marta Salgni on mixing.
"Teenage Toy" sounds like sleep-deprived J-pop, with woozy beams of rainbow synth and chirping, bubbling cheer brimming from each opiate-addled beat. It's upbeat and downtempo, with loose-jawed drawls slithering between each pillar of neon pep - it's an oddly addictive juxtaposition of childlike wonder and lo-fi introspection.
"'Teenage Toy is about adolescent sexuality and how frustrating that can be for most of us, especially people growing up in the suburbs or suburbs of the suburbs," says Adamczewski. "Like those towns that only have one garage. We wanted it to sound like a demented cartoon world. I think we achieved that. Well done us."
Insecure Men play Utrecht's Le Guess Who? Festival this week, and have confirmed a London show at Scala on 8 March. Find out more.
Get the Best Fit take on the week in music direct to your inbox every Friday