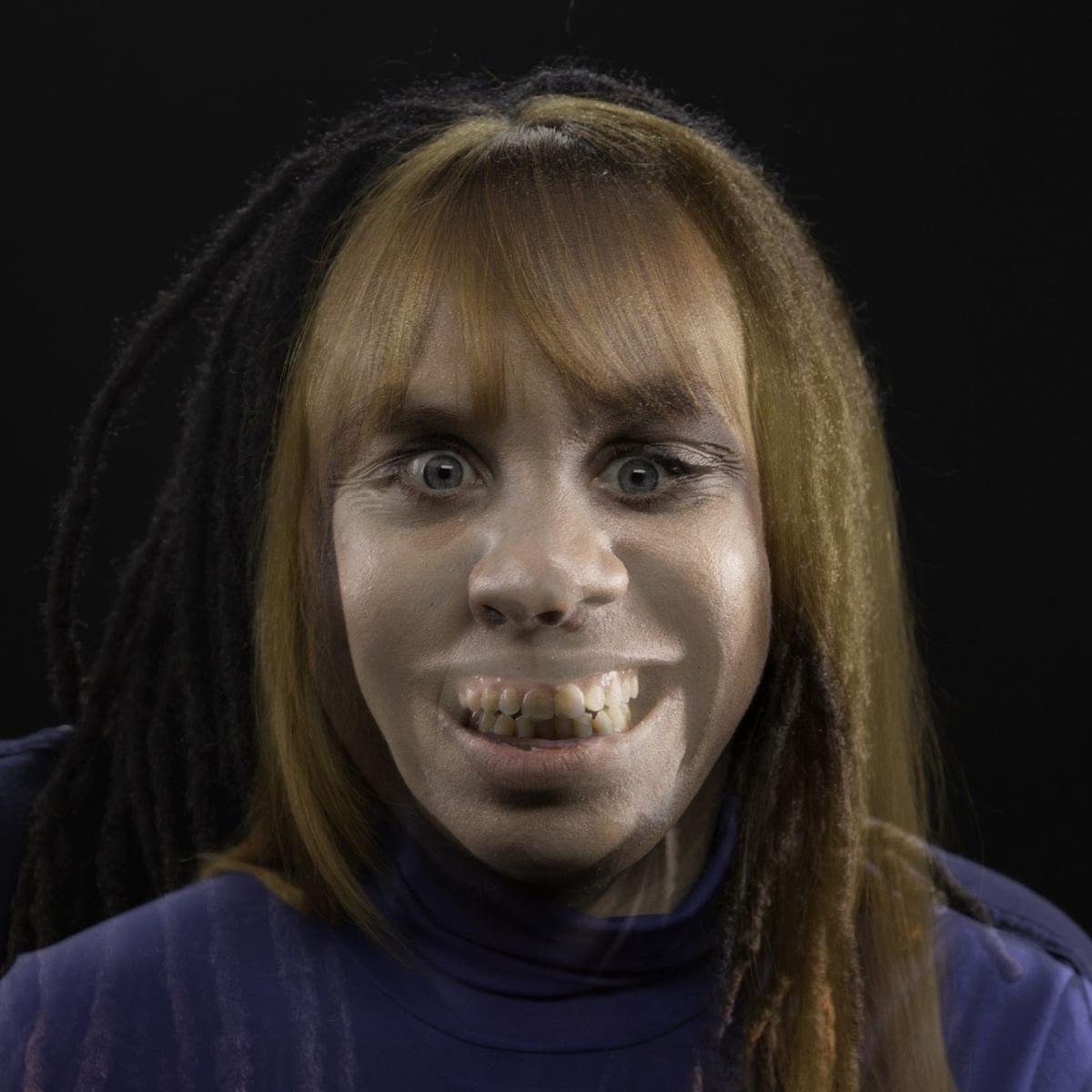 Holly Herndon and Jlin drop new collaboration "Godmother"
Holly Herndon has teamed up with her AI baby godmother Jlin on new track "Godmother", featuring Herndon's music algorithm project Spawn.
The new project name links to Jlin's connection to Herndon and partner Mathew Dryhurst's AI baby (music algorithm) called Spawn, which Jlin is actually the Godmother of.
In an interview with Exberliner, Herndon reveals, "The AI baby is a computer that is being trained right now, mostly on audio files of my voice. She learns from the audio that we feed her, and then she tries to reproduce it in a way that's unique to her. She'll be listening to the audience's response and then she'll be trying to recreate it; almost like a shadow of the performance for the installation."
Jlin revealed in the interview with Groove that, "Spawn is sweet and a very fast learner. When I first heard Spawn processing my rhythm I was quite impressed. I can't wait to see what it does next. Holly and Mat Dryhurst are geniuses, but we then again we all know this."
Taking to Twitter following the release, Herndon said to her followers, "Liberating to put out something ugly," before adding, "The systems we have been experimenting with are just gnarly, like a baby spitting up on itself. It's beautiful and honest."
"Godmother" is Herndon's first single since her 2015 album Platform, and her "Recruit" track with her partner Dryhurst.
*This article was updated at 15:00 GMT.
Get the Best Fit take on the week in music direct to your inbox every Friday