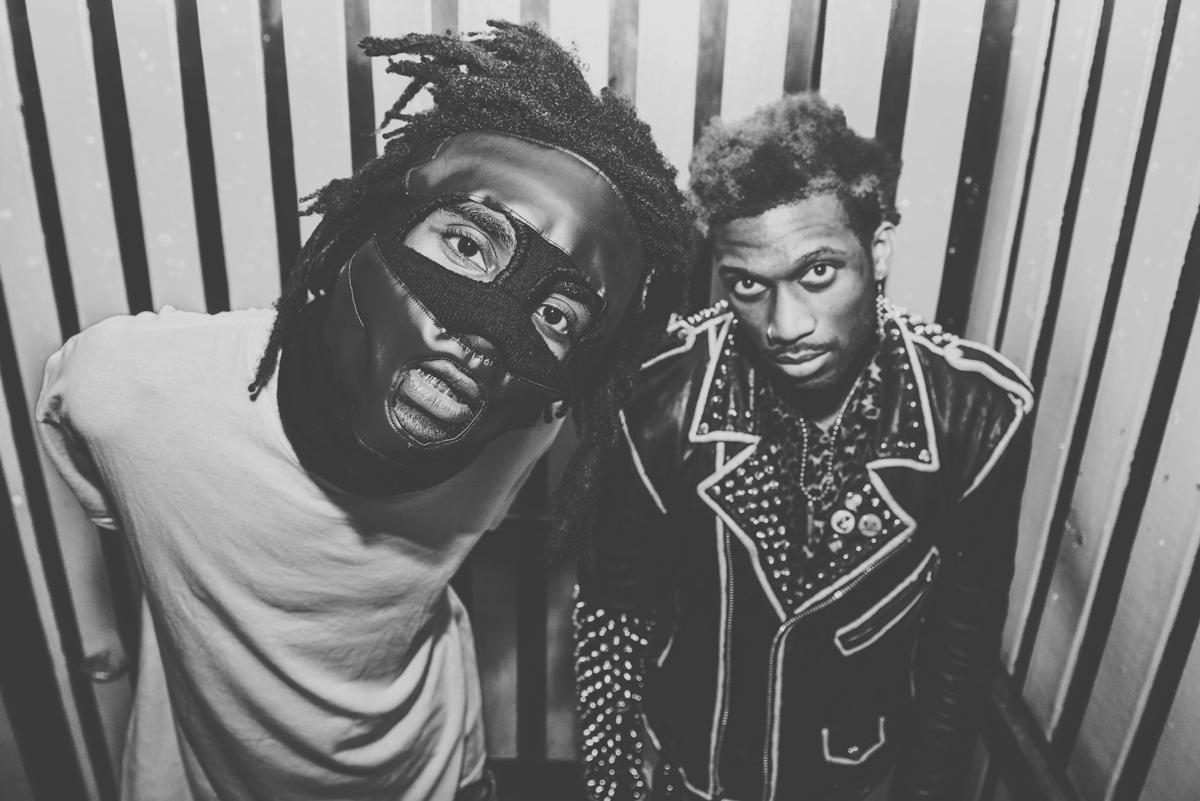 Ho99o9 detail debut LP United States Of Horror, share harrowing video for title track
Ho99o9 have detailed their long-awaited debut record United States Of Horror and shared a video for the lead single/title track.
The thrash-hop duo, comprising theOGM and Yeti Bones, unload two barrels of politically charged noise on call-to-arms "United States Of Horror" - the vital, traumatic visuals are eerily reminiscent of A Clockwork Orange's Ludovico technique. Behn Fannin directs.
Dave Sitek of TV On The Radio, Soraya Lapread, Cameron Bartollini, Paul Giese, Ian Longwell, tizhimself, Eric Hoegemeyer, Yeti, Mark Solomich, Brain Orchestra, Killer.B, and Ultragash are listed as producers on the LP.
Tracklist:
U.S.H.
War Is Hell
Street Power
Face Tatt
When Death Calls (Interlude) (ft. Danke)
Bleed War
Moneymachine
Splash
Knuckle Up
Dekay (ft. Gnar)
Sub-Zer0
Feels Like... (Interlude)
City Rejects
Hydrolics
New Jersey Devil
United States Of Horror
Blaqq Hole
United States Of Horror is out 5 May via their own Toys Have Powers.