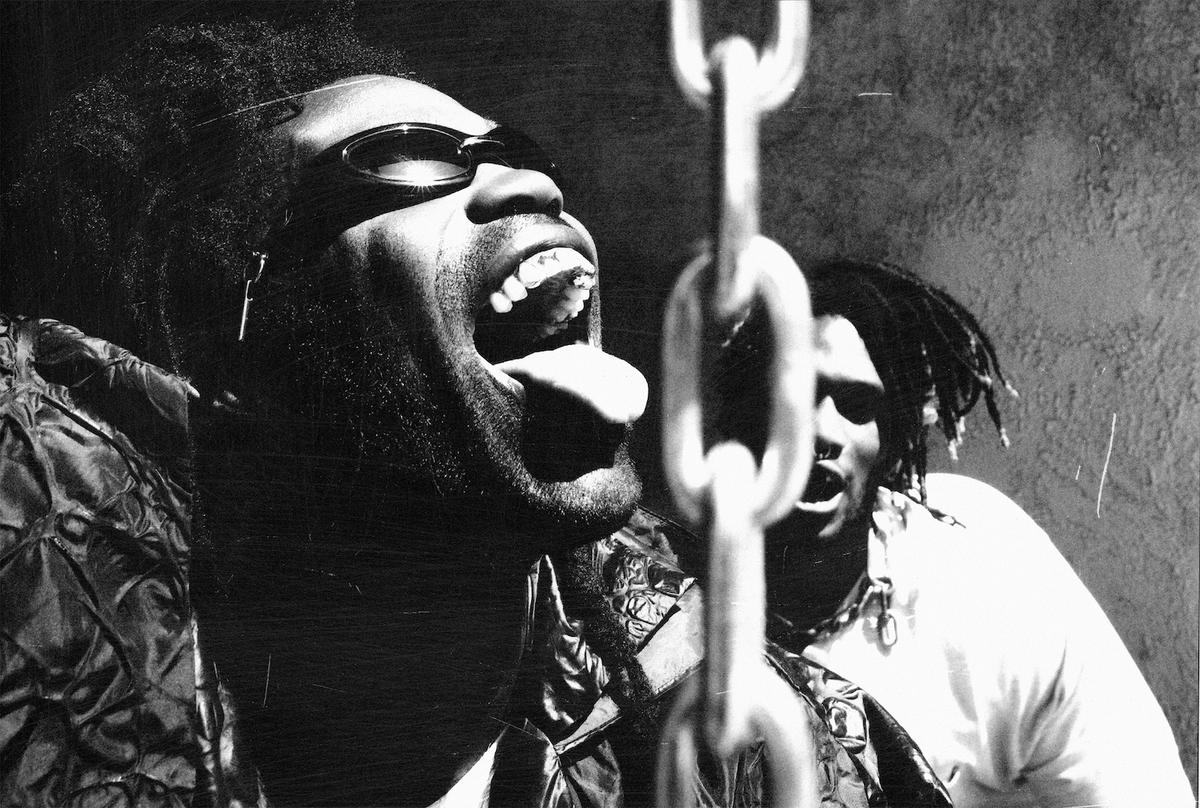 Ho99o9 announce second album with opening track "NUGE SNIGHT"
Ho99o9 are back with news of their Travis Barker-produced second album SKIN, and have unveiled the opener "NUGE SNIGHT" to accompany the announcement.
"NUGE SNIGHT" follows last month's "BATTERY NOT INCLUDED" single, and is teamed with a Tyler Bradberry-directed video.
SKIN will follow Ho99o9's 2017 debut album United States of Horror, and sees Travis Barker on drums and production duties.
The album title is inspired by an Ice Cube b-side, and will feature appearances from Slipknot's Corey Taylor, Saul Williams, Bun B and Jasiah.
Tracklist:
NUGE SNIGHT
BATTERY NOT INCLUDED
BITE MY FACE (Feat. Corey Taylor)
SLO BREAD (Feat. Bun B)
​THE WORLD, THE FLESH, THE DEVIL
PROTECT MY BITCH PT. 2
…SPEAK OF THE DEVIL
SKINHEAD (Feat. Saul Williams)
LOWER THAN SCUM
DEVIL AT THE CROSSROADS
LIMITS (Feat. Jasiah)
DEAD OR ASLEEP
"NUGE SNIGHT" is out now. Ho99o9's SKIN album will arrive via Travis Barker's DTA Records on 11 March.