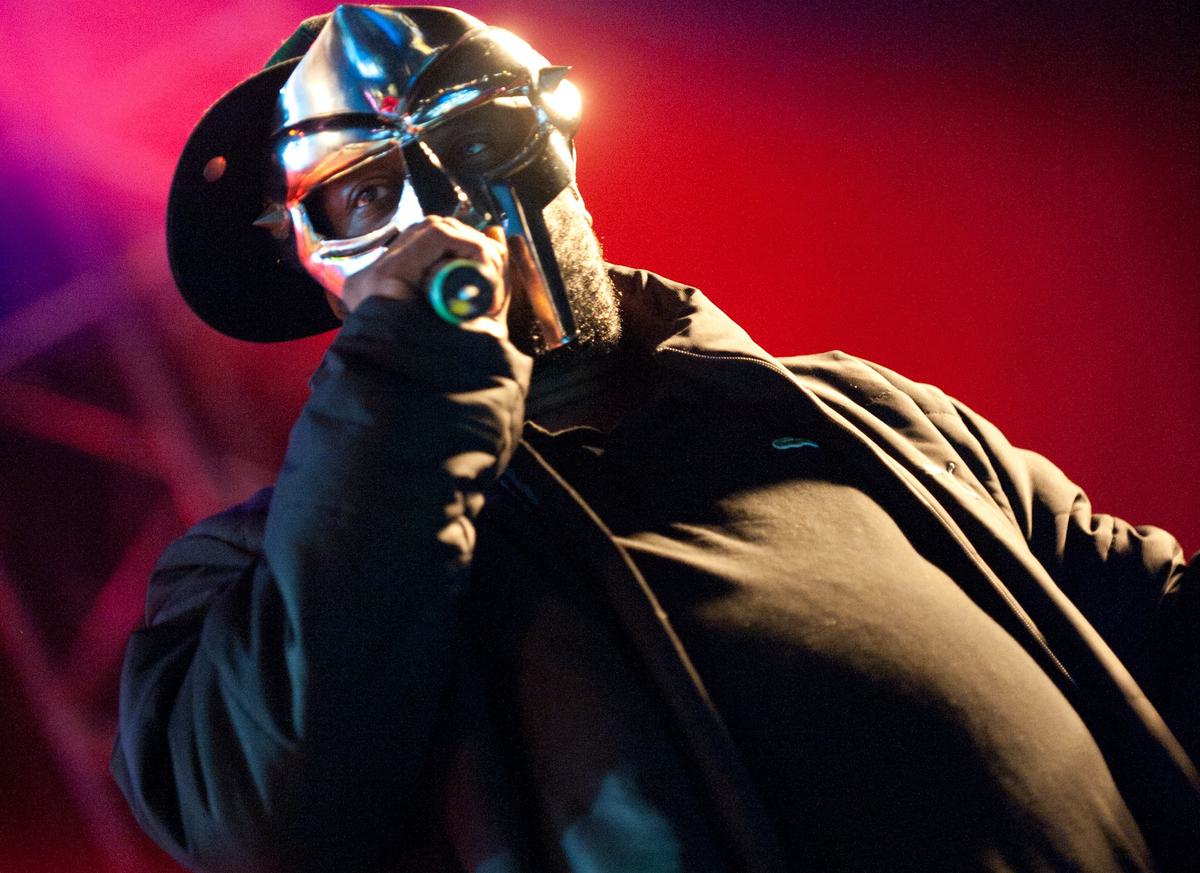 Ghostface Killah, Czarface and Bishop Nehru pay tribute to late collaborator MF DOOM
Yesterday (31 December), Jasmine Dumile, the wife of MF DOOM, shared a post via his Instagram that revealed the masked rapper died on 31 October.
The legendary rapper was 49, and the cause of death is yet to be revealed.
View this post on Instagram
Some of MF DOOM's recent collaborators have paid tribute to the late rapper, including Wu-Tang Clan's Ghostface Killah, who teamed up with MF DOOM as DOOMSTARKS in 2015 and is yet to release their joint album Swift & Changeable. Ghostface Killah wrote on Instagram, "R.I.P To my Brother MF DOOM."
View this post on Instagram

A post shared by Tony Starks - Wu Tang - (@realghostfacekillah)
Czarface, the hip hop group made up of 7L & Esoteric and Wu-Tang Clan's Inspectah Deck who collaborated with DOOM on 2018's Czarface Meets Metal Face, also paid tribute to the late rapper via their Instagram, writing, "MF DOOM FOREVER."
View this post on Instagram
Bishop Nehru, who has worked with MF DOOM on his own projects as well as the 2014 collaborative album NehruvianDOOM, also shared a tribute post on his Instagram. Nehru wrote, "I SWEAR I DONT BELIEVE THIS SHIT. THANK YOU FOR EVERYTHING MY G. IF N****S WOULDA TOLD ME ID LOSE YOU AND KOBE IN THE SAME YEAR ID NEVER BELIEVE IT. I USED TO ARGUE ON THE BUS WITH N****S ABOUT YOUR MUSIC BRO. DEAD GET INTO FIGHTS. WHEN I MET YOU AND YOU LIKED MY MUSIC YOU REALLY DONT UNDERSTAND HOW MUCH IT MEANT THAT YOU EVEN KNEW ME. I MET THE FAMILY AND I HOPE EVERYONE IS STRONG AND GOOD MAN. I KNOW ILL SEE YOU AGAIN IN THE ASTRALS. ROLLING ONE UP FOR YOU RIGHT NOW. IMMA EVEN SIP SOME HENNY FOR YOU MAN. THANK YOU FOR EVERYTHING. TILL WE MEET AGAIN. MY FIRST MENTOR. THANK YOU."
View this post on Instagram
Other musicians including Thundercat, Tyler, The Creator, El-P and Run The Jewels, Flying Lotus, Jay Electronica and more have also paid tribute to the masked rapper.
thank you for everything DOOM.

— ashy daddy (@Thundercat) December 31, 2020
All u ever needed in hip hop was this record. Sorted. Done. Give it to the fucking aliens pic.twitter.com/knqTs1Q1HV

— FLYLO (@flyinglotus) December 31, 2020
I know we are in a pandemic but we have to celebrate DOOM. Just playing the music isn't good enough.

— FLYLO (@flyinglotus) December 31, 2020
safe travels villain

— Tyler, The Creator (@tylerthecreator) December 31, 2020
May Allah be please w our Brother MF DOOM.

— J A Y E L E C T R O N I C A (@JayElectronica) December 31, 2020
December 31, 2020
MF DOOM FOREVER

— el-p (@therealelp) December 31, 2020