R&B singer, Frank Ocean has written another in a series of soul-baring Tumblr posts. In it, Ocean likened his traveling to an "odd daydream," and also said that he's not currently traveling in support of any forthcoming album or anything.
Here's the entirety of what he wrote on his Tumblr page: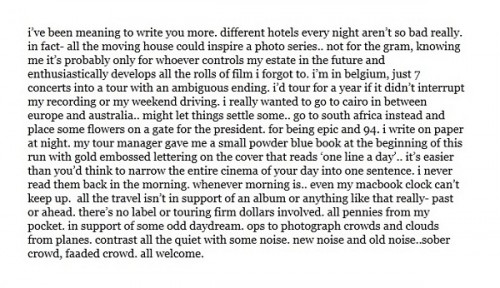 While the piece does appear directly above a post referencing his penis, he did also write this other open letter.
Ocean also appears to have deleted his entire Twitter account too, which could be an action made to focus more on writing lyrics – something he addresses in the aforementioned post.