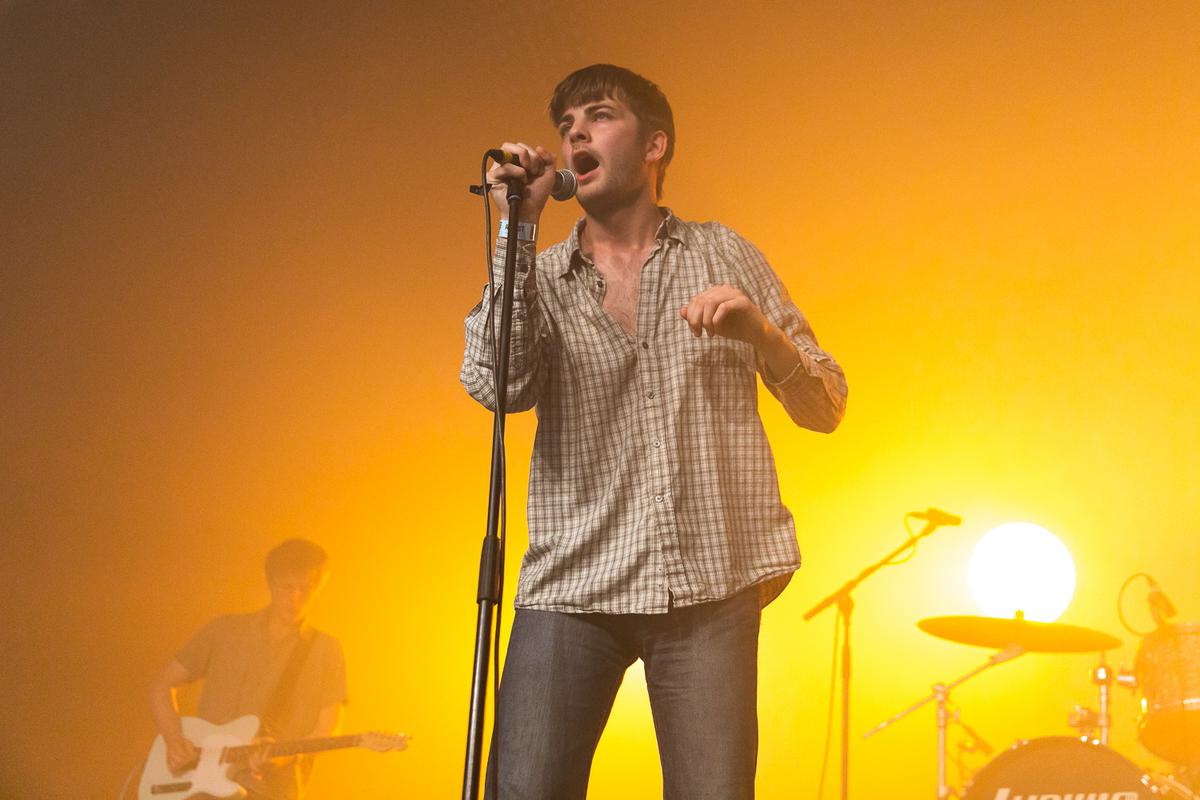 Fontaines DC have recorded 11 demos for their next album already
Fontaines DC's guitarist Carlos O'Connell has revealed that the band have recorded "around 11" demos for their next album already.
Despite having released their Grammy-nominated second album A Hero's Death in July, Fontaines DC are already making progress on their third album, guitarist Carlos O'Connell has confirmed.
While speaking to Binaural for their Pedaleras programme, O'Connell revealed that he ended up quarantining with bassist Conor Deegan III in West Ireland, resulting in a lot of demos being written. O'Connell explained, "At the beginning of the year we were separately. I ended up in quarantine with Deegan, the bass player, in the west of Ireland. We went to a small house that a friend of ours had. The plan was: 'Damn, what's going on? Let's be there for a couple of weeks'. And then obviously it was a lot longer than we all thought. We ended up there two months. We were in nowhere, next to the Atlantic. It took 45 minutes by car to go shopping. We went out once a week and spent the whole week there. I set up a study. I spent the two months composing and producing. Nor was I thinking it was going to be for the group ... I had nothing to do and had time."
He added, "In the end we all end up doing the same thing: writing and producing a lot of demos. When we got together at the end of the summer we had to do a bit of promo in London so we took a place there. We got together, rehearsed and such."
Discussing the progress on the songs, O'Connell said, "We have a lot. Now it's time to decide if we release something else or if we tour with this album ... or if we tour with two albums when possible. We must have about 11 songs recorded. We have a list [of] like 35."
Expanding on the sound of those demos, he added, "It's going much more in the direction of the drum n' bass that you hear a little bit on "Televised Mind" and "A Lucid Dream". What Tom is playing on drums is incredible. The album we're making now sounds very '90s to me. It sounds very like The Prodigy to me, like Sinead O'Connor (the melodies that are coming out). Also to an Irish group from the nineties called Whipping Boy, very dark, very mysterious. The chords sound very close together but when a new one appears you are like: "I didn't expect this at all." Sounds a bit like Pixies. It's a different sound but I think it makes sense where we left off A Hero's Death. Then we have quite a few songs that are much more ballads. Very traditional. There are two sides of the coin, as we have always done."