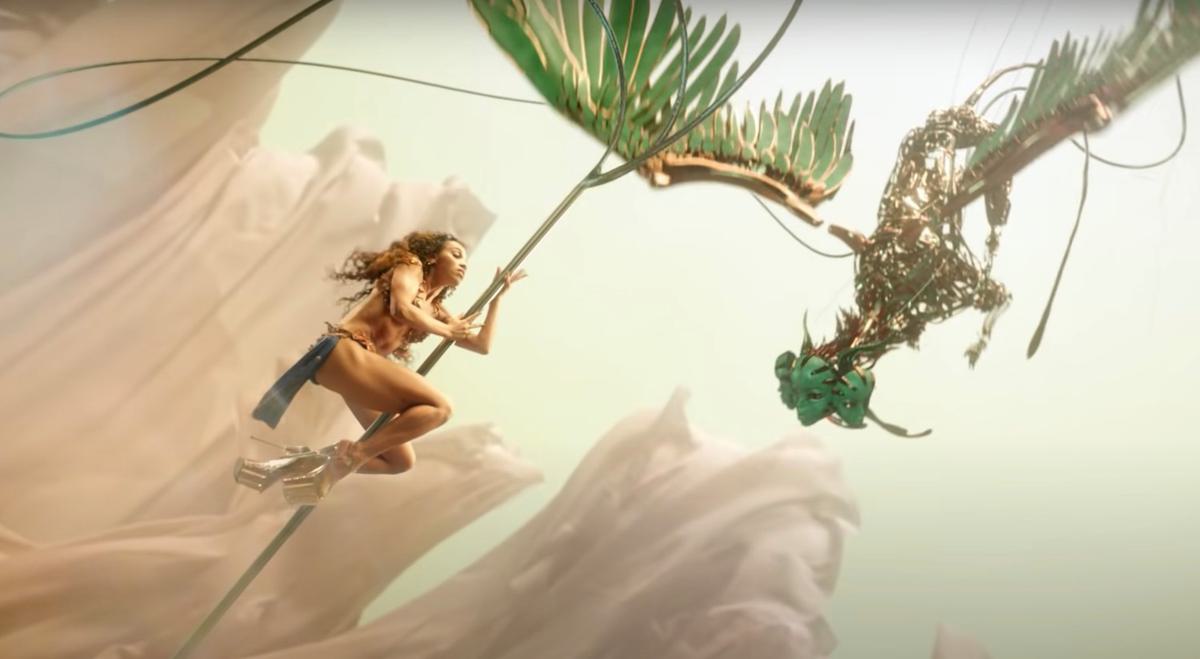 FKA twigs thanks Lil Nas X for addressing "Cellophane" inspiration for "MONTERO" visual
FKA twigs has thanked Lil Nas X for addressing the "Cellophane" similarities and inspiration for his latest video for "MONTERO (Call Me By Your Name)", alongside giving praise for his "iconic video".
Last Friday (26 March), Lil Nas X returned with his highly-anticipated new single "MONTERO (Call Me By Your Name)", which was accompanied by a CGI-heavy video directed by Tanu Muino and Lil Nas X.
Following the "MONTERO (Call Me By Your Name)" video release, over the weekend FKA Twigs' "Cellophane" video director Andrew Thomas Huang addressed similarities between the two, and revealed that he had been contacted by Lil Nas X's label at the "end of last year", and added that they went on to hire "the same choreographer from "Cellophane"."
Last night (30 March), Lil Nas X took to Instagram to address the similarities. He wrote, "I want to show love to FKA twigs & Andrew Thomas Huang! the "Cellophane" visual is a masterpiece. I was not aware that the visual would serve as inspiration for those who worked on the effects of my video. I want to say thank u to twigs for calling me and informing me about the similarities between the two videos, as i was not aware they were so close. Was only excited for the video to come out. I understand how hard you worked to bring this visual to life. You deserve so much more love and praise."
View this post on Instagram
FKA twigs also posted a response to Lil Nas X's acknowledgement on Instagram last night (30 March), writing, "Thank you Lil Nas X for our gentle honest conversations and for acknowledging the inspiration cellophane gave you and your creative team in creating your iconic video! Ithink what you have done is amazing and i fully support your expression and bravery in pushing culture forward for the queer community. :egend status."
She added, "I want to thank Andrew Thomas Huang and Kelly Yvonne for helping me create cellophane but also and most importantly i would like to thank sex workers and strippers for providing the physical language to make both videos possible. I have been working with SWARM to help support this community and i know all donations to the swarm hardship fund will be welcome during this difficult time. Link in bio x"
View this post on Instagram