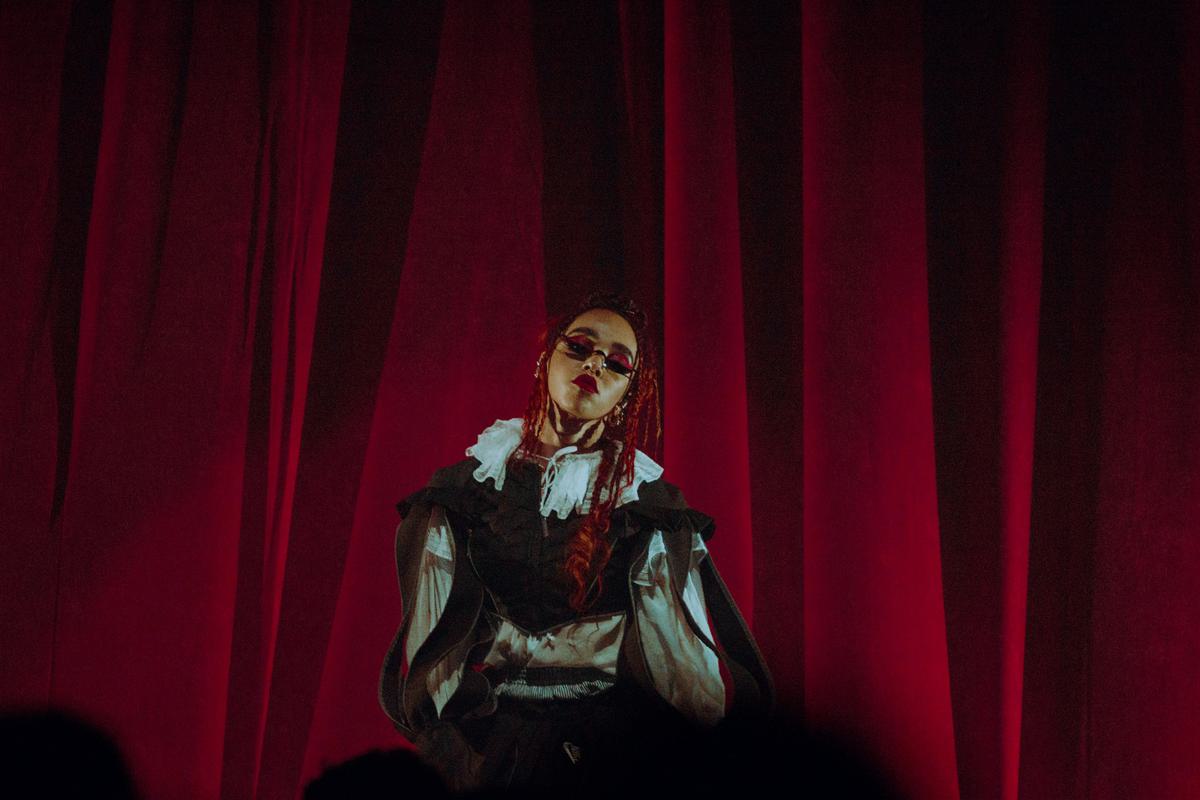 FKA twigs is developing a "martial arts TV series" for FX
FKA twigs has revealed in a new interview that she's in the process of making her first "martial arts TV series" for FX.
After returning with Headie One and Fred again.. collaboration "Don't Judge Me" last month, FKA twigs has taken part in a new interview for The Face with I May Destroy You creator Michaela Coel.
In the interview, FKA twigs discusses race and new music with Coel, and also reveals that she's developing her first TV series for US network FX.
FKA twigs told Coel that she's been busy with "a couple of fun things over lockdown", one of which is a "martial arts TV series" that's had "the IP bought by [US network] FX". She also added that the idea was picked up off the back of her "sad day" music video directed by Hiro Murai.
Expanding on the series, FKA twigs said, "It's like a martial arts TV series which is very much centred around outsiders. And the idea of wanting to fit in but not being able to. I've been putting a lot of research into the way that the Black community and the Chinese martial arts community have a really deep connection. It goes into music: the Wu-Tang Clan came together almost through martial arts."
Before discussing her new TV series, FKA twigs and Coel also discussed her new music, some of which Coel has heard. FKA twigs revealed that El Guincho was her "life line during the first lockdown" after they discovered they had an "amazing connection over FaceTime".
Coel went on to ask twigs about the relationship between 2019's MAGDALENE and her new album, prompting twigs to reveal she's having to change the name of her next project, "Well, the thing is: I can't tell you. And the reason why is because I saw last week that another artist had called their project this thing. That's never happened to me before! Another artist who's really well known has called… Not even a music project but another type of project that they're doing. So now it doesn't have a name again."
She added, "So I don't know what it's called. [But] I don't think it does relate to Magdalene, to be honest with you, which comes as a bit of a relief. That was a whole era that had to end."
FKA twigs also shared, "It's nice that this [new] record really is very separate from that, in a way. I feel like I'm able to… It's maybe too simplistic to put it this way, but I just feel like I can laugh again and have fun again. I think the album really reflects that. The fact that you say you're cooking to it, you're running to it and you're vibing to it every single day is just a testament to that."
"I have a feeling that it will be one of my favourite things I've ever created," twigs continued. "When I'm older and I look back, I think Magdalene is gonna be something that I'm so proud of, and I am proud of it. But this next project is a lot more generous. I'm just feeling a bit more vibey, to be honest with you."
During the interview, twigs also revealed that Pa Salieu is her favourite UK artist at the moment, and confirmed that she's recorded a song with him.
Read FKA twigs full interview with Michaela Coel at
theface.com
.