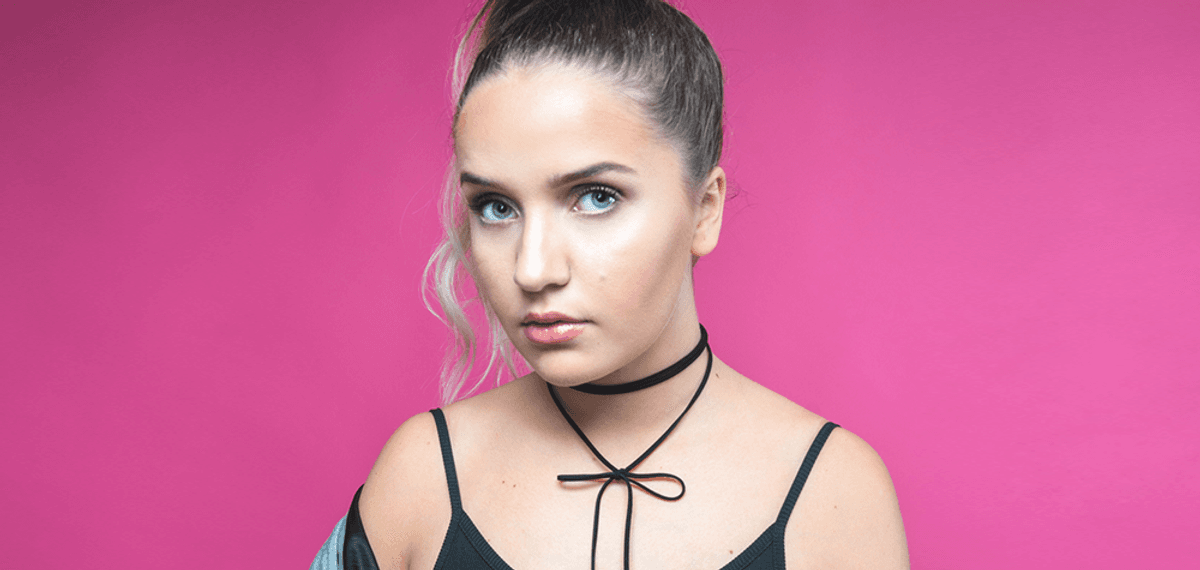 Fanny Andersen opens up about her sexuality as she unveils the video for "Kids"
Norway's brilliant pop queen in waiting Fanny Andersen has finally unveiled the video for her stunning track "Kids".
We wrote about Andersen's brilliance back at the end of last year, and she's finally dropping an ace video to accompany the track.
An honest portrait of sexuality and the anxieties of growing up, it shows off Andersen's eye for a striking visual as well as her obvious ear for a killer pop song.
Fanny Andersen - Kids from Mikkel Gulliksen on Vimeo.
We spoke to the Norwegian about the video for "Kids", and how it helped her open up about her bisexuality.
There's a lot of honesty in this video; is that something you're happy to talk about in public?
"Yeah! I'm pretty visual when I write my songs and one of the hardest things for me growing up was being bisexual. And it shouldn't be hard! One of the important things for me is making sure we normalise it. I remember when I fell in love with a girl for the first time…all my life I'd liked boys – and bisexuality isn't something anyone talks about when you're seven, eight, nine years old….so I'd never heard of it and I fell in love with a girl and I was like 'wow!' I cried myself to sleep, I thought there was something wrong with me. But then in your head you know you like boys and you can kinda concentrate on that, try to focus on it…but then you're not living your authentic life."
And the video reveals this to a lot of people who had no idea about it, I guess...
"Yeah...think I told about two of my friends about my sexuality before the video dropped. I didn't tell anyone, so how hard it was for me telling people, shows how wrong I was to feel like that about it…you should be able to like whoever you want, gender has nothing to do with love!"
What would you like "Kids" to say to people out there who have certain preconceptions about [your] sexuality?
"I think being a girl and being bisexual is so sexualised. I got so annoyed when I read some newspaper who said 'oh look at this, Fanny Andersen is having girl-on-girl sex'!! That is not sex!! The reason they see that as a 'sex tape' is because it's so sexualised! So when people saw the video I had so many comments saying 'oh my god this is porn'….and it's not about that! It's about liking someone no matter what."
Get the Best Fit take on the week in music direct to your inbox every Friday