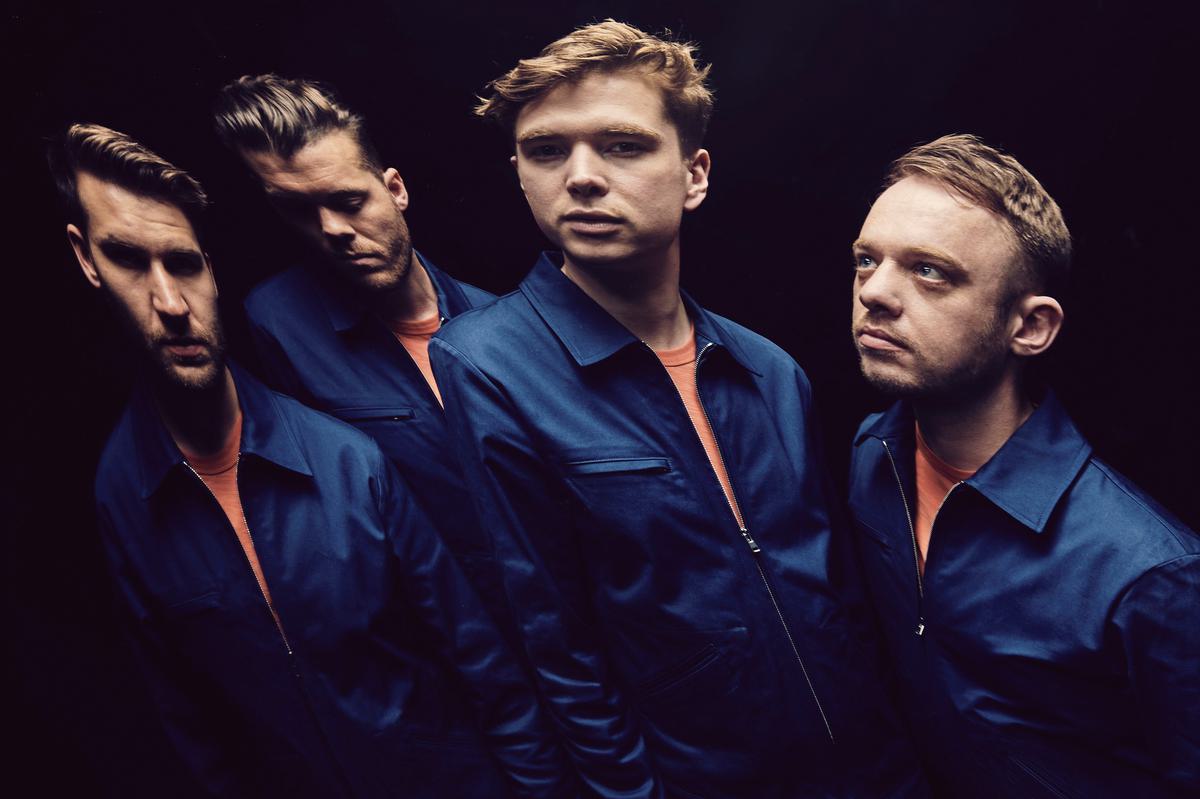 Everything Everything show off their pop chops on earwormy single "Desire"
Everything Everything have rolled out "Desire", the ludicrously catchy new single from upcoming fourth LP A Fever Dream.
James Ford (Foals, Depeche Mode) produces the quartet's latest track, which joins with "A Fever Dream" and "Can't Do" to preview the follow up to 2015's Get To Heaven. It's one of the most out-and-out pop tracks that the Manchester-based band have lobbed out, and they've never really shied away from the 'P' word.
Frontman Jonathan Higgs explains that "Desire" is pretty straightforward in terms of meaning: "[It's about] a desire for something so strong you have to have it, and don't care about the consequences of getting it. Only desire separates the living from the dead."
The accompanying visuals are self-directed (following excursions behind the camera with "Kemosabe" and "No Reptiles") and see Everything Everything trapped in some kind of kaleidoscopic prison.
"The video for 'Can't Do' was very high concept and abstract, and very dark, so we wanted the complete opposite," Higgs tells Noisey. "We knew a friend that had these amazing video screens and we wanted to use them in some way. So we thought, 'why not make an entire room out of it? The floors and the ceiling and everything'."
Everything Everything are set to play a range of festivals this summer before topping the bill at this year's By The Sea festival - find out more.
Tracklist:
Night Of The Long Knives
Can't Do
Desire
Big Game
Good Shot, Good Soldier
Run The Numbers
Put Me Together
A Fever Dream
Ivory Tower
New Deep
White Whale