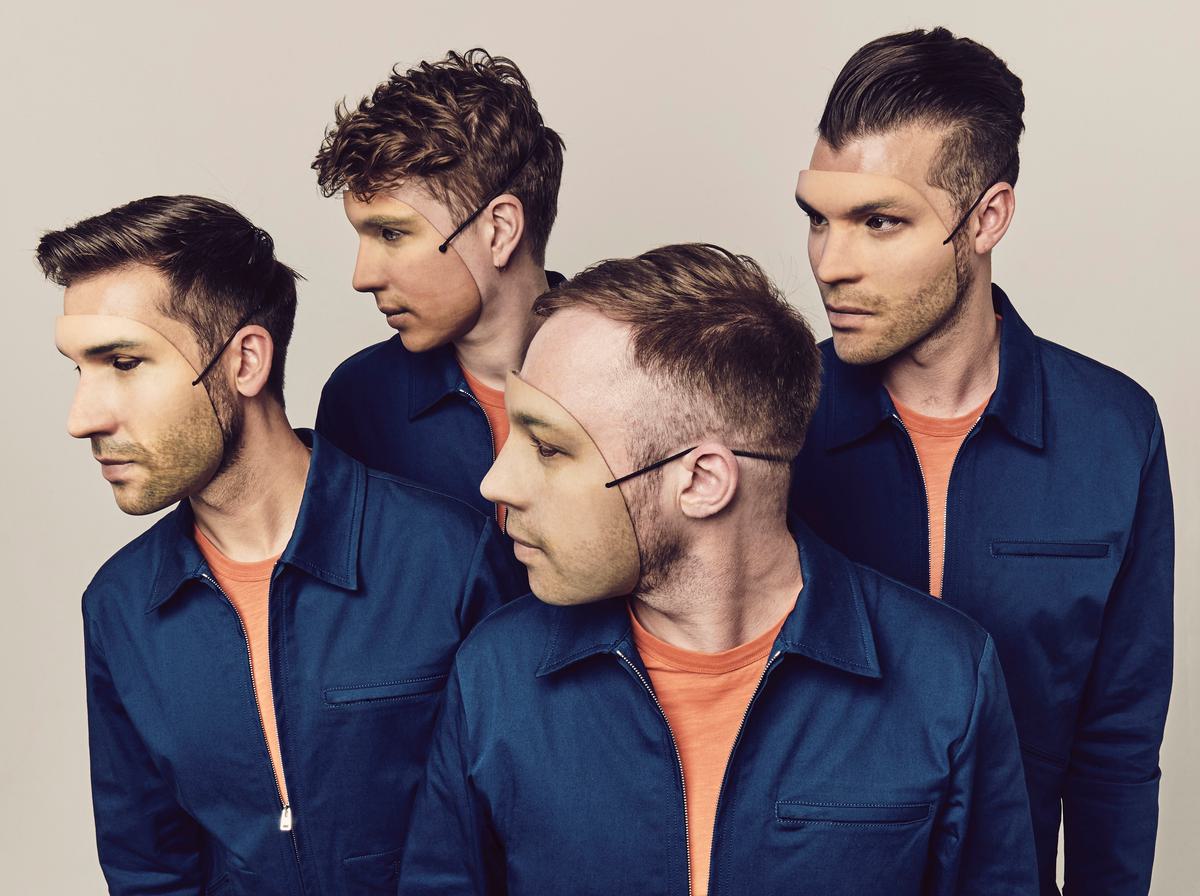 Everything Everything are at the top of their game on climactic single "A Fever Dream"
Everything Everything today unveil "A Fever Dream", the magnetic title track from their upcoming fourth album.
The six-minute opus is produced by James Ford (Foals, Depeche Mode) and links up with dance-flecked pop salvo "Can't Do" to preview the follow up to 2015's Get To Heaven.
"A Fever Dream" sees the Manchester-based crew at the top of their game - gossamer threads and slow-burning layers build and build and build into an oblivion-destined bullet of noise. It's far from the brain-melting hooks of their pop arsenal; instead of jagged art pop and wide-eyed crypticisms the band screech towards the Deep Dark with off-kilter rhythms and hallucinogenic balladry in tow.
Everything Everything are set to play a range of festivals this summer before topping the bill at this year's By The Sea festival - find out more.
As well as the proper studio version of "A Fever Dream" Everything Everything have shared a live version from their recent London showcase. Check it out below.
Tracklist:
Night Of The Long Knives
Can't Do
Desire
Big Game
Good Shot, Good Soldier
Run The Numbers
Put Me Together
A Fever Dream
Ivory Tower
New Deep
White Whale