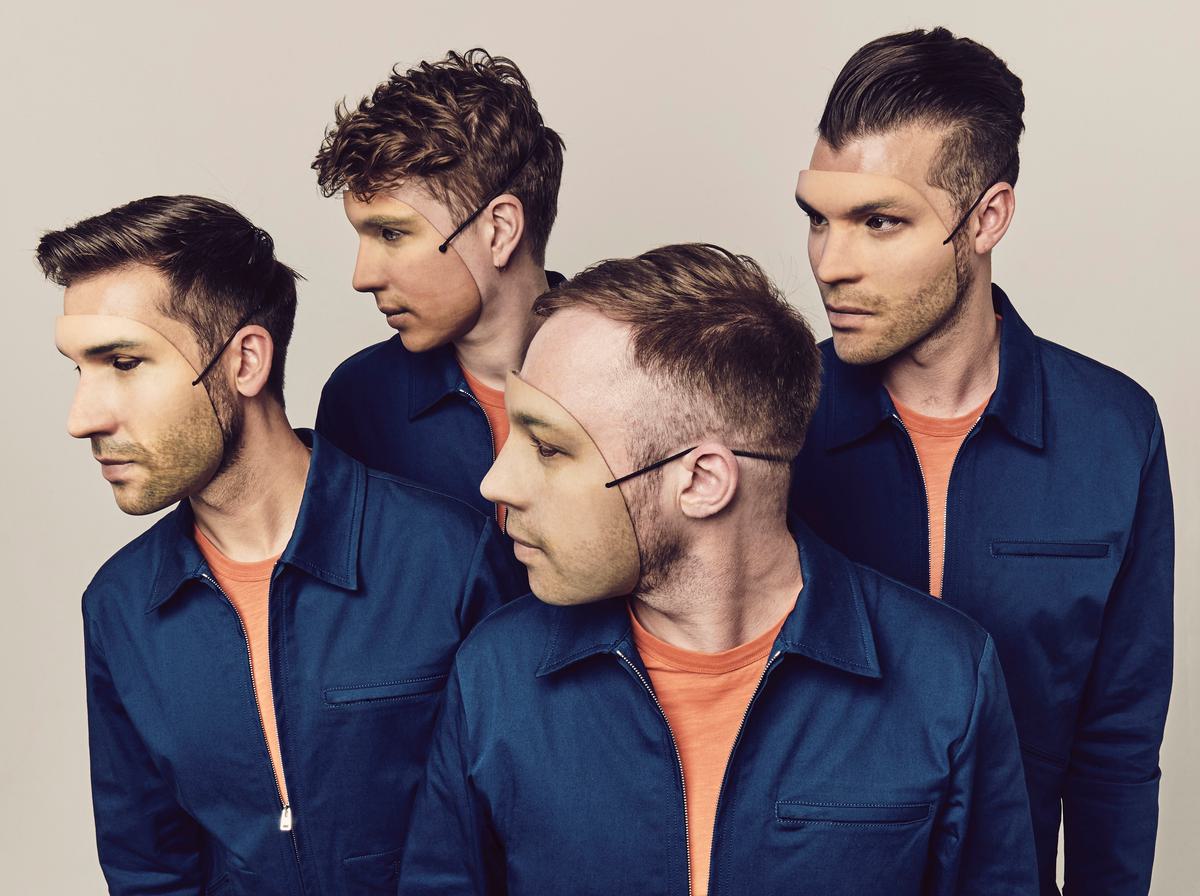 Everything Everything announce new album A Fever Dream, share lead single "Can't Do"
Everything Everything are set to release new record A Fever Dream this summer - and you can hear lead single "Can't Do" now.
A Fever Dream is the group's fourth record in total, and follows 2015's politically charged opus Get To Heaven (plus last year's one off "I Believe It Now"). James Ford (Foals, Arctic Monkeys) is on production duties.
"Can't Do" debuted as Annie Mac's Hottest Record In The World - and for good reason. The pulsing number looks to brash pop and floor-filling house for a bedrock, with frantic, anxiety-riddled vocals from Jonathan Higgs jutting out on top; it's a jittery jam that squirms with each blister-burst beat and a raft of daggery guitars - the whole thing is ludicrously contagious, and builds on the hooky grandeur of "Distant Past" and "Spring / Sun / Winter / Dread".
"'Can't Do' is about trying to bend to the world and fit into it," explains Higgs. "Nobody is normal, nobody knows what normal is. 'I can't do the thing you want' - we don't care we just want you to dance."
"Can't Do" has been teased over the past few days via distorted clips posted to social media; it's also clearly not the cut that Everything Everything previewed when announcing a few intimate shows back in March (a heavy one to look forward to).
As well as their own headline shows, Everything Everything are set to top the bill at this year's By The Sea festival - find out more.
Tracklist:
Night Of The Long Knives
Can't Do
Desire
Big Game
Good Shot, Good Soldier
Run The Numbers
Put Me Together
A Fever Dream
Ivory Tower
New Deep
White Whale
A Fever Dream is out 18 August via RCA.