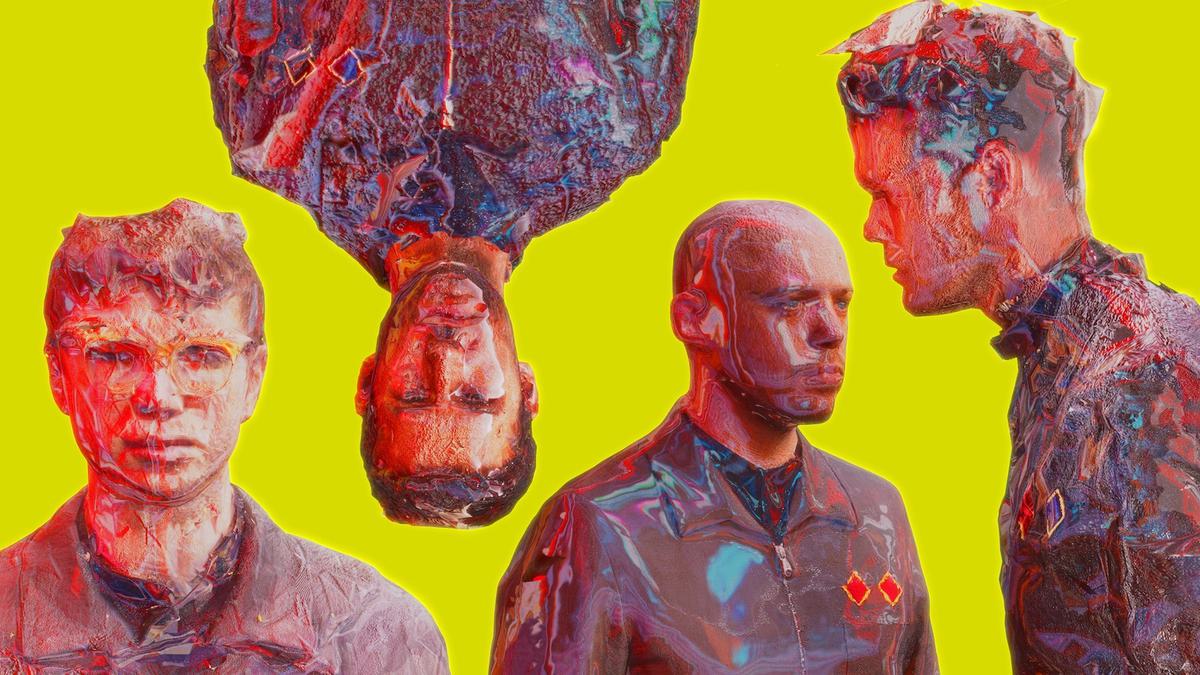 Everything Everything return with first single of 2021 "Supernormal"
Everything Everything are back with their first single of 2021 "Supernormal", which is teamed with a video directed by the band's Jonathan Higgs.
"Supernormal" is the group's first new outing of the year, and follows their 2020 fifth album Re-Animator.
The new track is accompanied by a trippy animated visual directed by the band's Jonathan Higgs.
\
Higgs says of the video, "At this point I'd learned texturing, modelling, rigging, animating, how virtual cameras and lights work, so the path to creating "Supernormal" was a matter of putting it all together, alongside some new experiments in physics simulations. The idea was to make dozens of tiny, explosive shots of action, ugly and extreme naked characters being distorted, surreal objects and animals, over-saturated colours, bright lights; all these impossible, grotesque images coming at you far too fast to comprehend. I adjusted and experimented until I saw things that excited or disgusted me, then repeated the process over and over again until I was satisfied."
He adds of the song, ""Supernormal" is about supernormal stimuli; highly exaggerated triggers that create a stronger reaction in us than evolution ever intended. Our animal brains can't help but reach for the bigger, brighter, tastier, sexier, bloodier, more intense experiences. I wanted to create an extremely overwhelming experience in this song and video, it's about being a slave to our instincts no matter how extreme they become."
The band have also contributed a cover of Gang Of Four's "Natural's Not In It" to the upcoming tribute compilation album The Problem of Leisure: A Celebration of Andy Gill and Gang of Four, which is due for release on 14 May.
Everything Everything's "Supernormal" single is out now on Infinity Industries. The band has rescheduled their 2021 tour until next year, which will see them play London's Roundhouse on 13 Aprill 2022. Tickets for the 2021 tour will be valid for the new dates.
Find out more
.