Estonia's capital city of Tallinn will host its genre-spanning musical showcase for the eleventh time this year, taking place across three nights from 28-30 March. The Baltic city's medieval walls juxtapose the modernity of its booming tech industry, while the culture is rich in tradition but looks forward to exhibit and champion new music through events such as Tallinn Music Week.
Alongside a full calendar of conferences and panel discussions, 169 artists from 27 countries will perform, including 70 acts from Estonia. We'll give you a head-start by tipping you off with five of the country's home-grown artists that you can't miss at Tallinn Music Week 2019.
YASMYN
The slick tracks of YASMYN (lead picture) are taking over the Estonian R&B scene, dipping her toe simultaneously into trap, pop and soul influences with a low-key grit and realness. She gave an insight to The List about the musical landscape in Tallinn, explaining that "Estonians have started to listen to more new age rap and there have been a lot of new artists popping up. We don't have any huge labels or companies who promote music that's not pop music or commercial, so we all do it on our own, and that's what I love about it. The real artists from Estonia all speak the same language of hard work."
Maarja Nuut & Ruum
The coalescence of these two Estonian musicians: Ruum (aka Hendrik Kaljujärv) and Maarja Nuut, is truly bewitching. The vocals and violins of Nuut, having previously released more folk-leaning music, are filtered through a spellbinding prism of Ruum's electronics, resulting in an abstract and experimental sound.
Maian
At 18 years old, future popstar Maian's Estonian-language tracks have earned her huge respect after she switched from English, having come close to representing her country at the Eurovision Song Contest. Fear not though, as she's since signed to Universal Music Baltics, has been playlisted on the country's major radio stations, and released a track co-written with one of Estonia's biggest rappers. You win some, you lose some.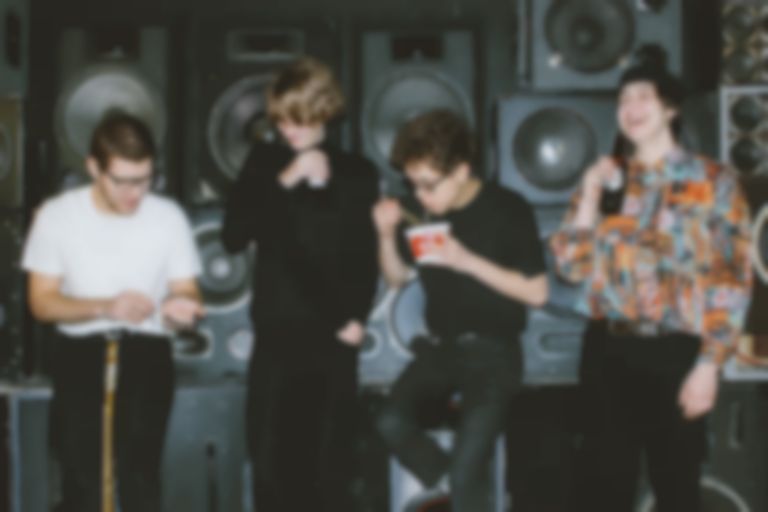 KEETAI
Japanese-influenced Estonian noiseniks KEETAI have only released a raw demo tape, but the four-piece bring their electrifyingly coarse noise-punk to their quaint home town, with curious sampled vocals layering over industrial drone guitars.
Trad.Attack!
Tallinn Music Week holds a special place in its heart for folk, and this trio are one of the country's best representations. With tradition running deep in the roots of Trad.Attack!'s music both through the instruments they use and the folkloric tales they draw upon, they've been known to use archive recordings of folk musicians and singers to truly pay respects to those who've played a hand in passing down stories.