With the likes of Mac DeMarco, Father John Misty, Bill Callahan, Slowdive, Perfume Genius, and Nadine Shah on the bill, it's obvious that music plays a huge part in End Of The Road - but it's not the only element. Every year they pick out a stellar lineup of comedians, writers, authors, and performers to take over the Comedy and Library Stages, and this year's lineup is probably the best yet, with heaps of names ready to make you laugh until your sides burst and captivate like you've never been captivated before.
The Adam Buxton Podcast returns to record live with some very special guests (hear last year's one with Bridget Christie and Steve Mason for an idea of what to expect), with award-winning sketch artists Cardinal Burns, radio and TV regular Nish Kumar, post-punk cabaret stars Die Roten Punkte, and the incomparable Joe Lycett also confirmed for the Comedy bill.
Over on the Library Stage Throbbing Gristle's Cosey Fanni Tutti, The Incredible String Band's Mike Heron, and Amy Liptrot are all joining the lineup. Check the poster below for the full additions.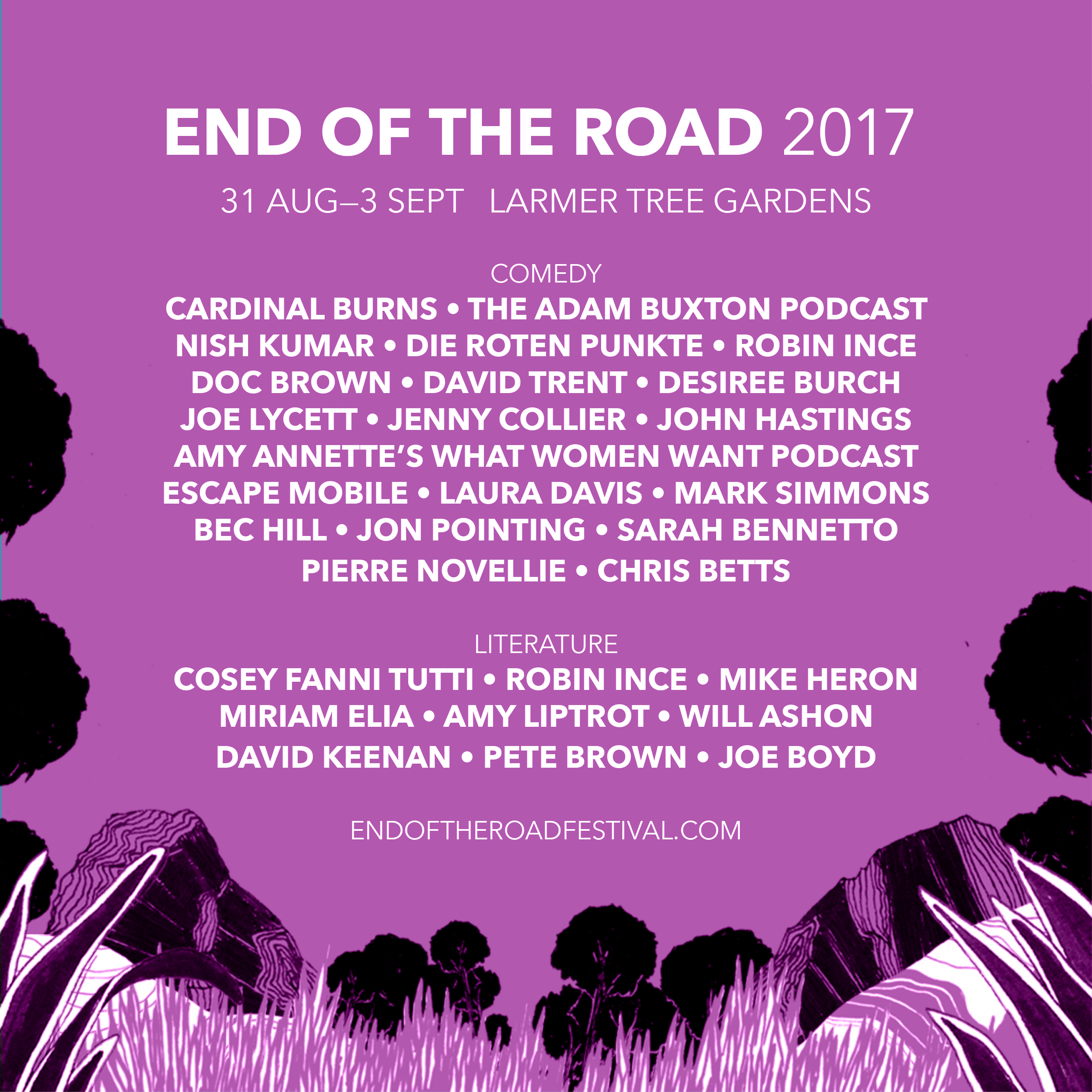 End Of The Road 2017 takes place 31 August - 3 September at Larmer Tree Gardens. Last year was headlined by Joanna Newsom, Animal Collective, and Bat For Lashes - check out our photo diary and exclusive on-site portraits session.