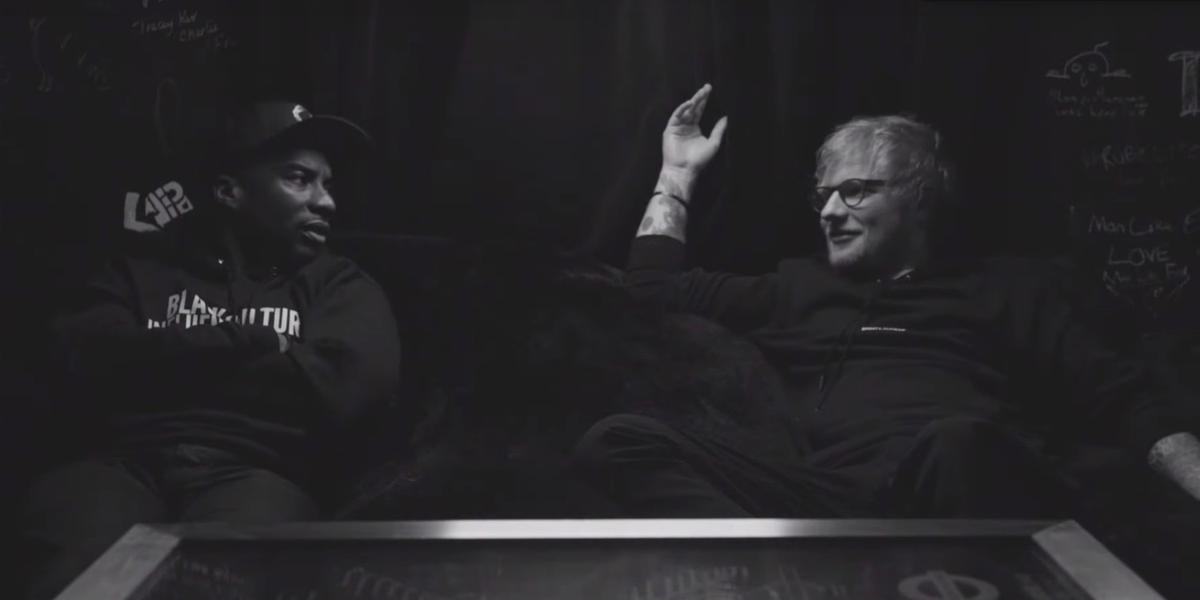 Ed Sheeran reveals to Charlamagne Tha God that his collaboration project features Bruno Mars
Ed Sheeran spoke to Charlamagne Tha God about his upcoming No.6 Collaborations Project, and revealed that Bruno Mars is one of the other features on the release.
So far Sheeran has shared "I Don't Care" featuring Justin Bieber, and "Cross Me" with Chance The Rapper and PnB Rock.
While the titles of the other 13 tracks on the project have been revealed, the collaborations are still yet to be announced. Speaking to Charlamagne Tha God, Sheeran revealed one of the other features, "`The first person I rang was Bruno, and he was just like "Let's just do a song together, just us" and then that is how it happened, so I did a song with Bruno and a song with Bieber and these individual songs started happening and then it just turned into a project."
Offering an explanation about his upcoming project, Sheeran told Charlamagne Tha God, "Before I was signed, I made lots of EP's, and I made an eight-track EP called No.5 Collaborations Project with a load of UK rappers that I was a big fan of at the time, and ever since then I haven't done any collaborations on my own stuff. I've collaborated on lots of other people's things, but on my own records it's kind of just been me."
He adds, "Throughout the year I was on tour, all of last year, and anytime I met anyone that I'd been a fan of or I'd owned an album, it was the first time i'd been able to be like "let's get in the studio.""
Ed Sheeran's
No.6 Collaborations Project
drops 12 July. He'll play Theatre Royal Haymarket in London on 14 July.
Find out more
.