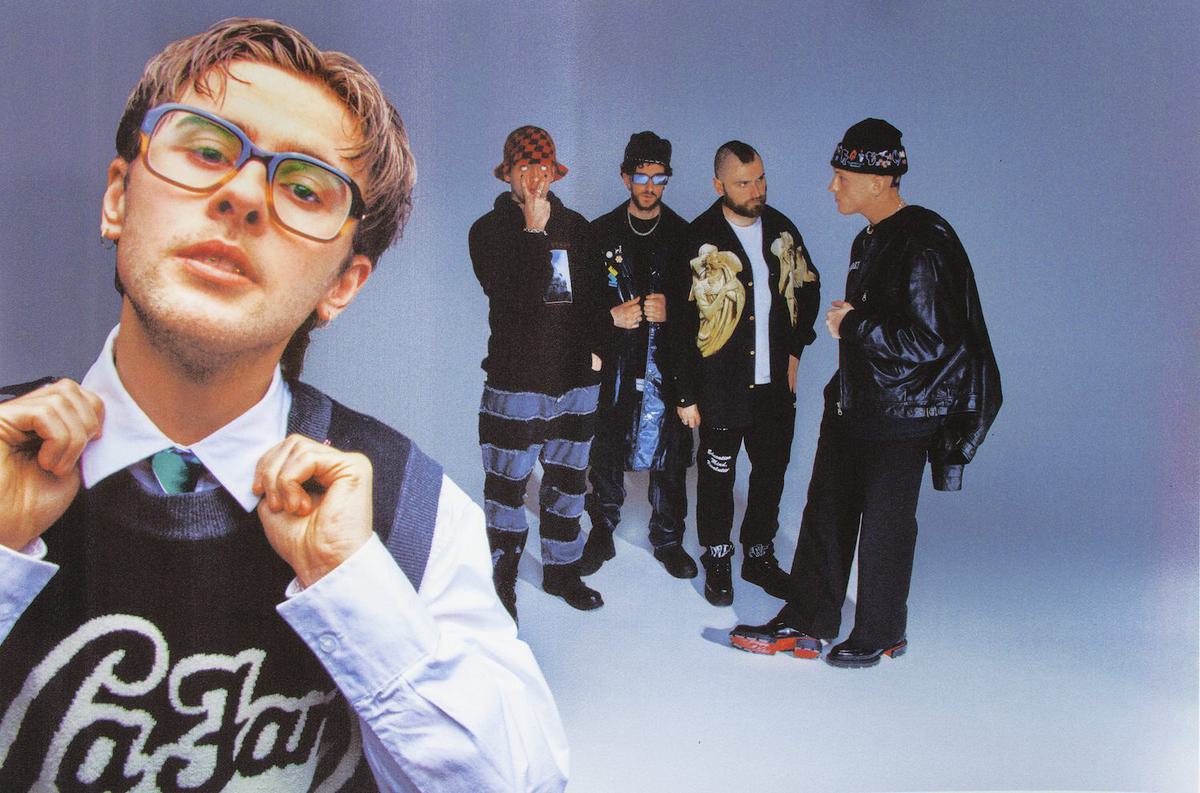 Easy Life return with first single of 2022 "BEESWAX"
Easy Life are back with their first new single of the year, "BEESWAX".
"BEESWAX" is the Leicester-based group's first new material since their debut album Life's A Beach landed in May last year, and is teamed with a Racer-directed video.
According to a press release, "BEESWAX" saw lead vocalist Murray Matravers on production duties (with help from Fraser T. Smith), and is, in Matravers' own words, "essentially about people being nosy."
Matravers adds, "In a post-lockdown universe it's easy to feel like we are oversharing and living under a microscope, everything feels so much more invasive and overwhelming after being locked away for so long at home. Social anxiety has been something I've always written about but I feel like this is universal feeling now more than ever. We wanted to release "BEESWAX" first because sonically it lays the foundations for what is to follow: production wise, saturation and distortion are a massive part of it. I've also been playing around a lot with vocal production, and enjoyed making myself sound unfamiliar. I hope easy life fans appreciate the pace and urgency of this song."
Easy Life's "BEESWAX" single is out now on Island Records.