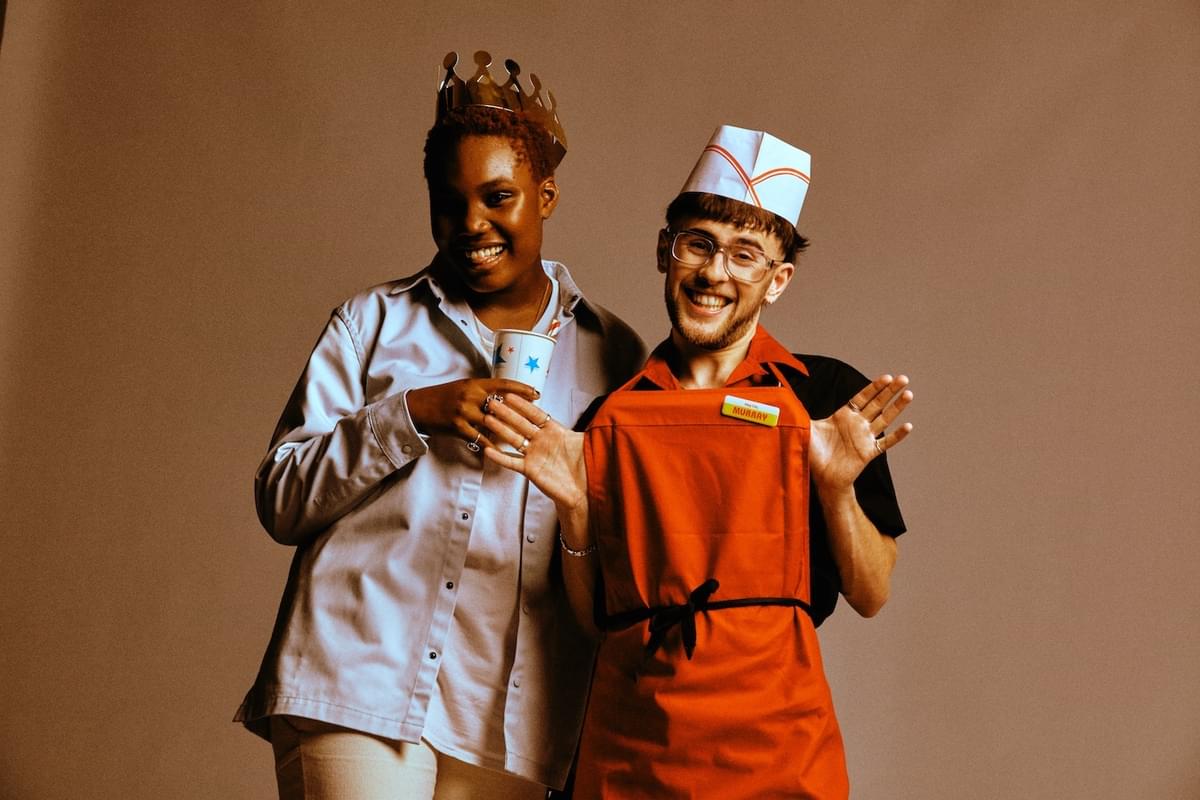 Easy Life announce new mixtape with Arlo Parks collaboration "Sangria"
Easy Life have announced their new Junk Food mixtape, as well as sharing fresh single "Sangria" featuring Arlo Parks.
"Sangria" follows on from Easy Life's "Nice Guys" single that landed last month, and will feature on their new mixtape.
Easy Life's Murray Matravers says the new Arlo Parks collaboration "is about emotional dependency, and missing someone bitterly. Even though sometimes the triggers that remind you of someone aren't always healthy, these are often still the most potent and desirable. It's a love song in its rawest form yet contains undertones of something slightly sinister. Arlo is able to express this delicate paradox with me and she is the only person I can imagine sharing this sentiment with so perfectly."
Arlo Parks adds, "I was a massive fan of the Easy Life boys - they had this groove and this energy that was really refreshing. We kept just missing each other at festivals and chatting over Instagram then Murray popped a demo over to me - as soon as I heard that hip-hop reminiscent beat with that buttery flow I was obsessed. At first I recorded my verse on this £30 mic I have in my bedroom - I wanted to convey that wistfulness of puppy love and the frustration of never having the person you're obsessed with around. They're such lovely boys and I feel blessed to be part of such a sentimental, cute tune."
Easy Life's Junk Food mixtape will be their first collection of tracks since their Spaceships mixtape dropped in March.
Tracklist:
7 Magpies
Nice Guys
Sangria (feat. Arlo Parks)
LS6
Dead Celebrities
Earth
Spiders
"Sangria" is out now. Easy Life's
Junk Food
mixtape lands 17 January 2020 via Island Records. They play London's Roundhouse on 26 March 2020.
Find out more
.
Get the Best Fit take on the week in music direct to your inbox every Friday