Future Nostalgia, Dua Lipa's second album, landed in March. Although she hasn't released her own new music since then, in the past week she featured on J Balvin's "Un Día (One Day)" single, and announced a new remix of "Levitating" by The Blessed Madonna, which will feature Madonna and Missy Elliott.
Today (29 July) on Instagram, Dua Lipa shared a new post thanking her fans for streaming her new LP over two billion times. A fan commented, "WE NEED FUTURE NOSTALGIA SIDE B."
Dua Lipa responded to the comment, confirming she has plans to release a project of b-sides from the LP. She wrote, "don't worry I got that n then some coming your way. Hold tight i've got enough to hold you all the way through till 2022."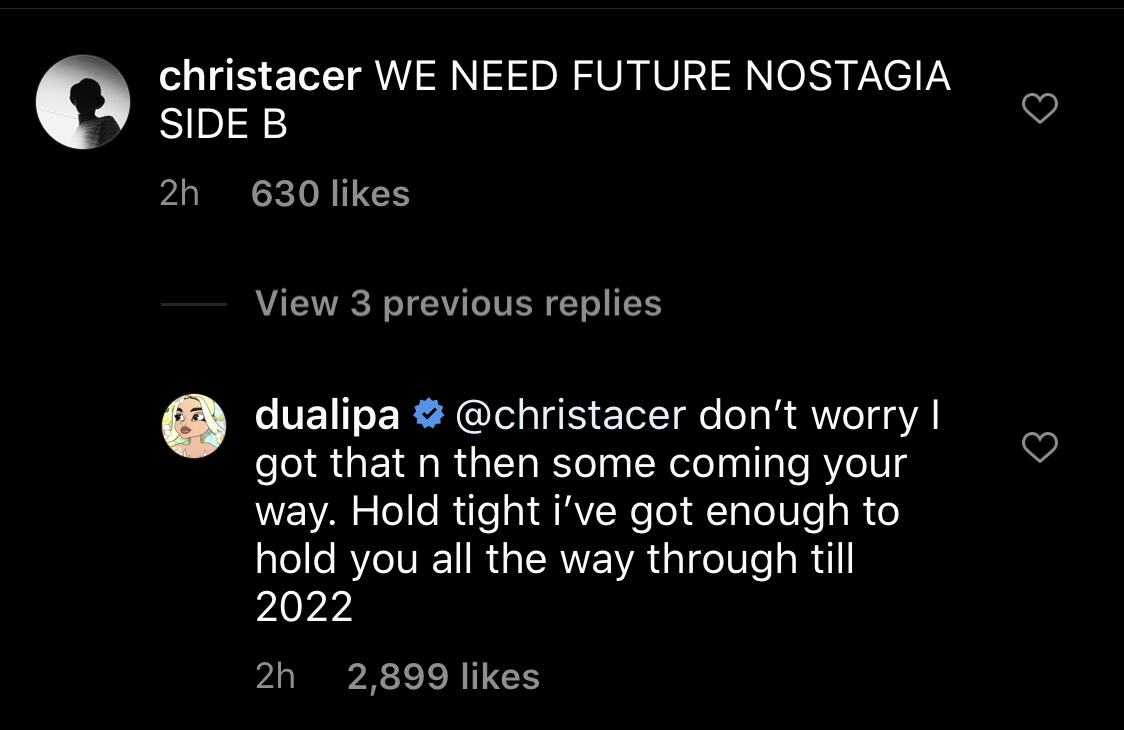 It's not clear how many songs Dua Lipa plans to release, but she has been teasing an unreleased Normani collaboration, and even said that she and Miley Cyrus have recorded a song, but "ended up deciding that we wanted to get into the studio and do something different".
Dua Lipa's "Levitating" remix featuring The Blessed Madonna, Madonna and Missy Elliott will arrive on 14 August.