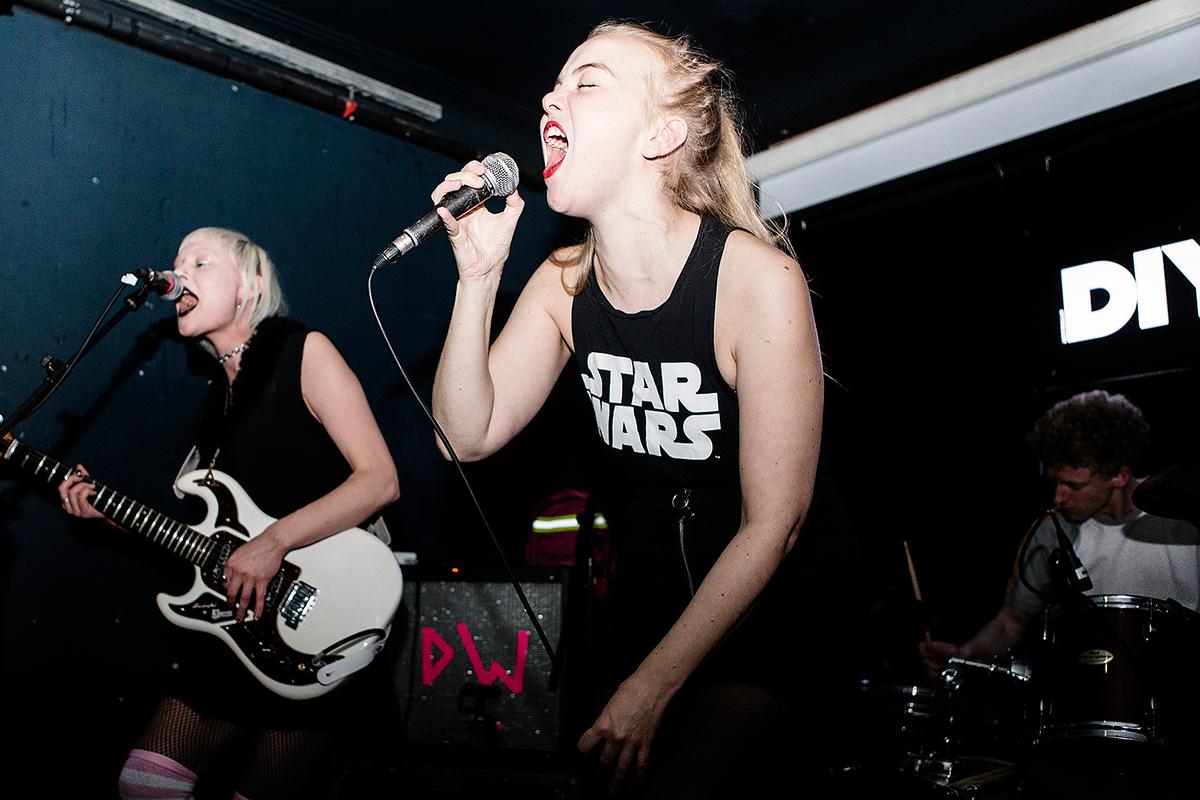 Dream Wife and Baywaves to play The Line of Best Fit's new monthly club night in Spain
Best Fit is heading to Madrid with a new club night that teams up the best new UK-based bands with rising Spanish talent.
UK/Icelandic trio Dream Wife and Spanish psych outfit Baywaves will play the first Best Fit Club, which kicks off from 9pm at Madrid's Siroco on Wednesday 29 March. DJ support comes from the Heavenly signed three-piece The Parrots.
Buy tickets for Best Fit Club, Madrid
Our appetite for the music coming out the intensely creative scenes in Spain right now has been reflected in the artists we've covered over the last two years - we were the first international publication to write about Hinds and we've championed the likes of The Parrots, JOHN GRVY, Lois, RRUCCULLA, Los Nastys and Baywaves. The Best Fit Club will strengthen our links to the Spanish music scene and help new artists from Spain to reach new audiences in the UK and beyond.
Dream Wife and Baywaves capture the spirit of this new club, born to reflect and enhance new European music scenes and brought to life in association wtih Spanish management company Ground Control.
The monthly night will run at one of the best small venues for new music in downtown Madrid - the legendary club Siroco, located in the hip Malasaña area. Every cool Spanish artist has played there and it was chosen by MTV as one of ten places to see a show before you die.
Dream Wife
London based musicians Alice and Bella along with Icelandic singer Rakel - formed Dream Wife at art school in Brighton where the band began as a performance art piece. Making music that embrace their love for edgy pop, their songs juxtapose simple pop hooks, cutting riffs and screamy dreamy vocals to create something transcendent.
They are exciting, uncompromising and quite simply one of the best new live bands around right now. With an album due out on Lucky Number - the same label as Hinds - 2017 will be their year.
Baywaves
Hailing from the north of Spain but based in Madrid, Baywaves craft pop songs that melt shiny melodies and marine reverb vibes. Newcomers to the Spanish scene, the band's debut EP Only For Uz was a dose of smooth psychedelia served in four acid tunes, full of spacy synths, vibrant guitars and catchy vocals. The band caught our ears with the blistering "Marsupilami", a song that treads the line between psych and pop without pretension or proggy subterfuge. They call their sound "hipnopop": "catchy pop with a dreamy, moody skin."
Baywaves won End of the Road Festival's unsigned band competition and played an incredible show to open the 2016 festival as well as sets at FIB Benicàssim, Primavera Sound and NOS Alive. In January we brought the band over to headline the third night of our sold-out week long new musical festival.