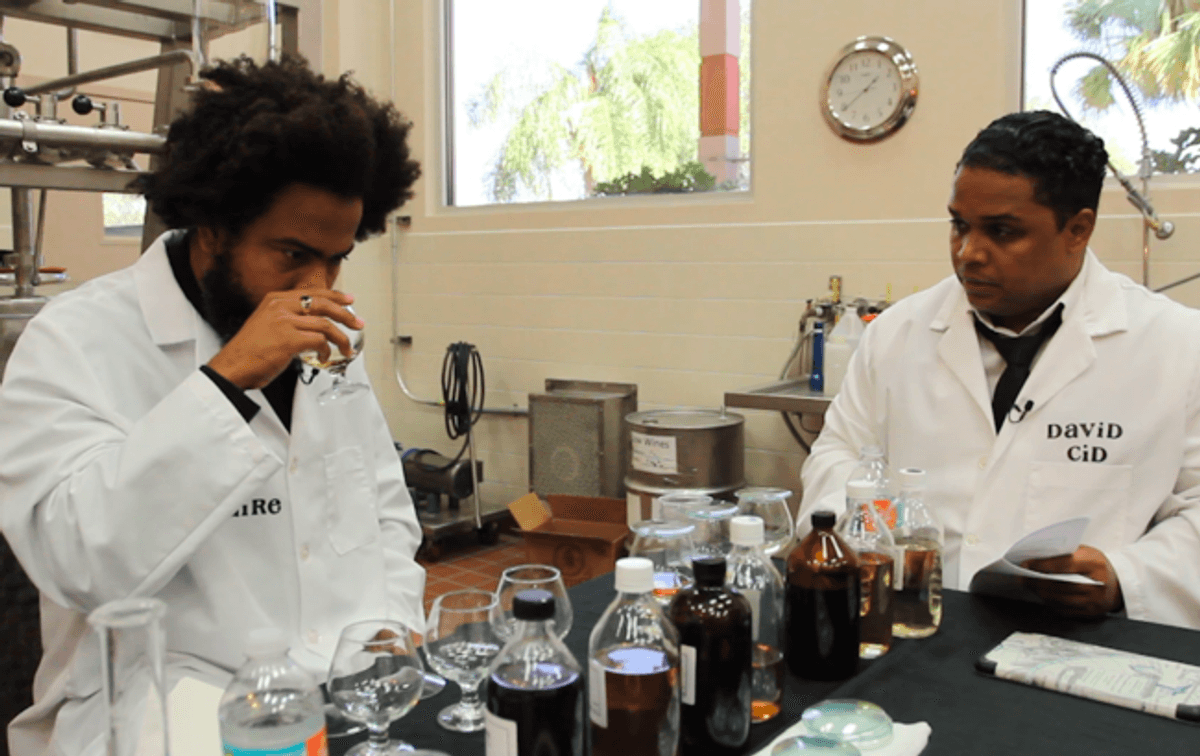 Diplo, Jillionaire and Walshy Fire team up with Bacardí for Major Lazer rum
Like Major Lazer? Love rum? Then you'll love what's coming next.
Diplo, Jillionaire and Walshy Fire have created their own signature rum with the Bacardí massive. It promises a blend that expresses "the flavours of the Caribbean, with a warm silky body and notes of tropical fruit, cedar, almonds and vanilla." It has a rich amber hue, and has been tropically aged for a minimum of three years.
"Creativity is in our blood," says Jillionaire. "We create music on pretty much a daily basis, but creating our own rum is the stuff of dreams. We've worked with Bacardí to create this unique blend, something that we feel really embodies The Sound of Rum and links rum and music in a way that's never been done before".
The distinctive Sound of Rum draws on influence from a collection of Caribbean genres like Reggae, Dancehall and Afro Beats, and fuses them with modern day global influences from Hip-Hop, Trap, and Grime - we are told - to create something truly unique. It's also Bacardí's first rum variant release in its 155 year history.
A limited run of the brand-new blend will be available from Amazon.co.uk from early December priced at £20.
Please drink responsibly, kids!
Get the Best Fit take on the week in music direct to your inbox every Friday