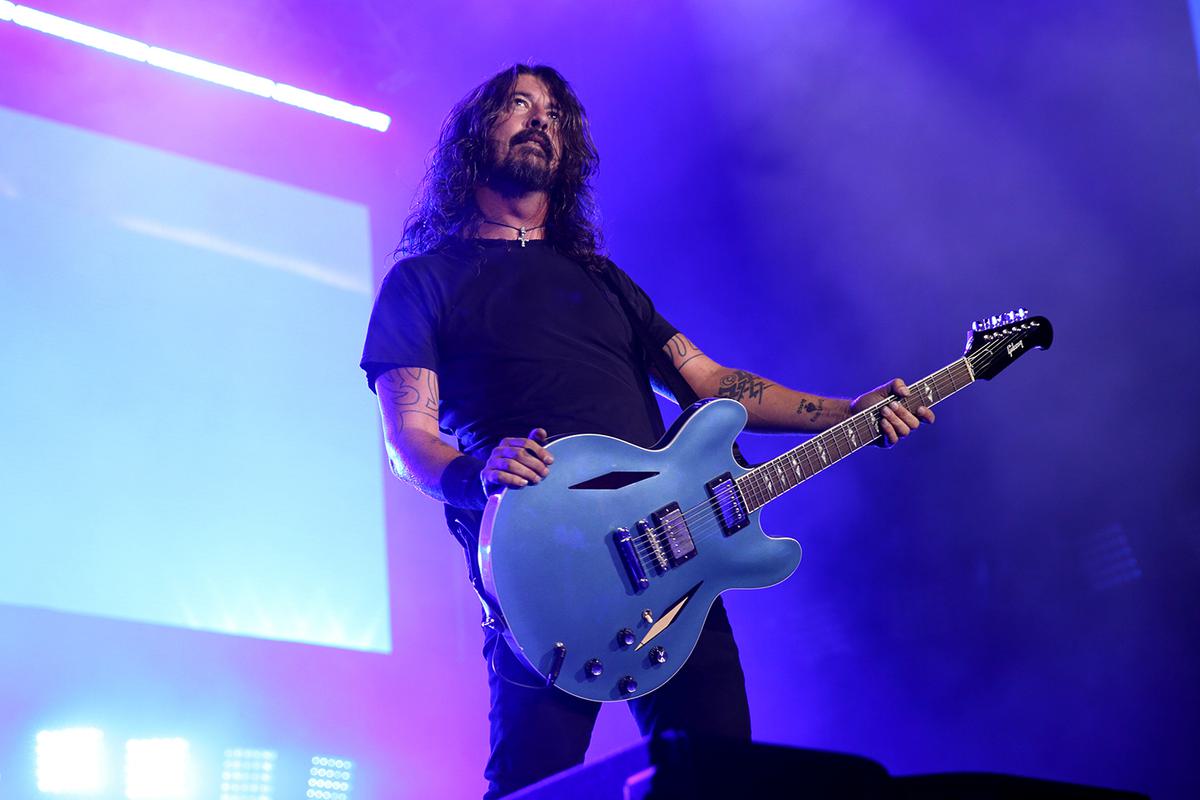 Dave Grohl pens brilliant message following Foo Fighters tour postponement
Foo Fighters have postponed their upcoming Van Tour dates following the coronavirus outbreak, and Dave Grohl's message to fans is nothing short of brilliant.
The group were expecting to play some shows in the US throughout April, but have instead pushed their Van Tour dates back to May following the spread of the virus.
Despite the show postponements, Grohl has penned a message about the upcoming dates, reminding fans that it would take a lot for him to cancel shows for personal reasons by highlighting the time he broke his leg on stage in 2015 and carried on playing. Grohl writes, "Hi, this is Dave. Remember me? The guy who wouldn't even postpone a show when my goddamn leg was falling off?"
He adds, "Well... playing a gig with a sock full of broken bones is one thing, but playing a show when YOUR health and safety is in jeopardy is another."
Continuing his badass statement, Grohl writes, "We fuckin' love you guys. So let's do this right and rain check shit. The album is done, and it's fuckin' killer. The lights and stage are in the trucks, ready to go. The SECOND we are given the go ahead, we'll come tear shit up like we always do. Promise."
Before signing off, Grohl leaves fans with an important reminder, "Now go and wash your hands."
Foo Fighters are postponing dates on the upcoming Van Tour 2020. pic.twitter.com/QlFoVE5oOe

— Foo Fighters (@foofighters) March 16, 2020
Hopefully Foo Fighters will have more details about their follow up to 2017's
Concrete and Gold
soon.