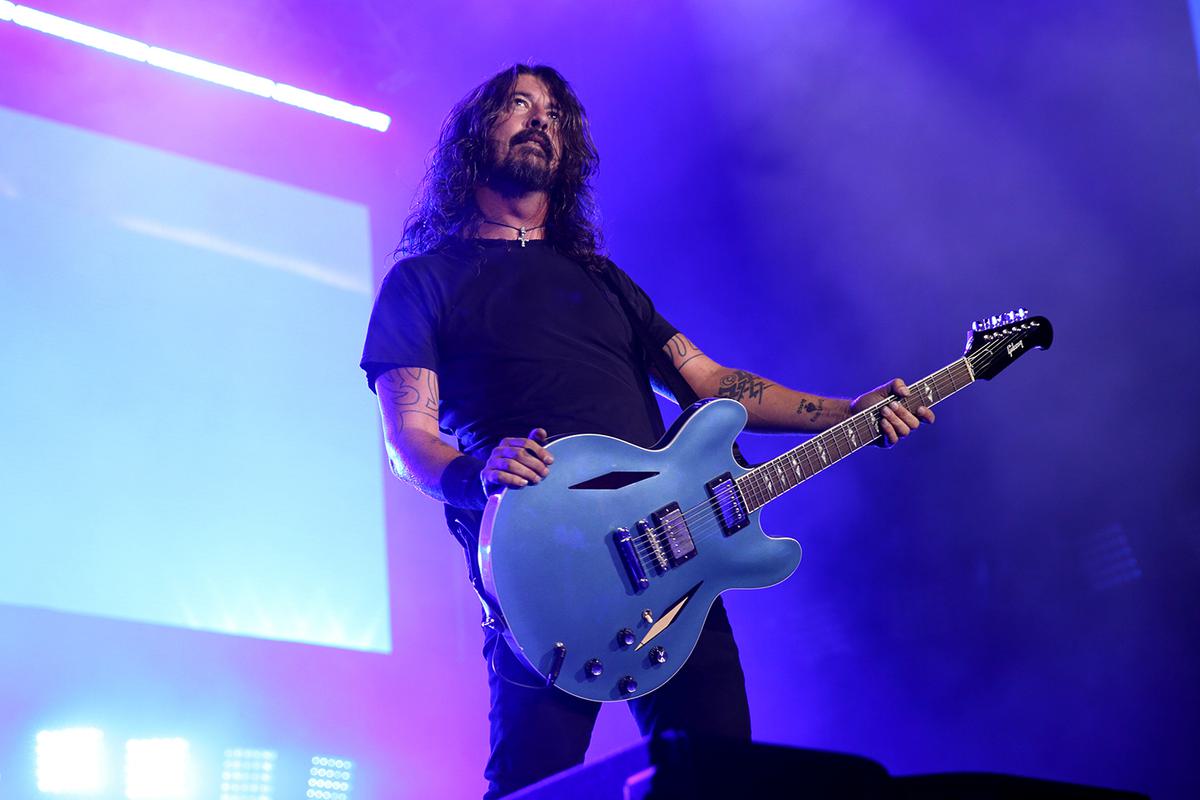 Dave Grohl isn't on the next Queens Of The Stone Age album
Back in June, ZZ Top's Billy Gibbons revealed he had been working on the Queens Of The Stone Age's follow up to 2017's Villains.
Gibbons also shared that Dave Grohl, who last worked with QOTSA on their 2013 album …Like Clockwork, "was also taking part and he decided to have a big barbecue."
In a new interview with NME, Grohl shut down the rumours of his contribution to the new QOTSA record, "You know, I never fucking mentioned that I'm on the new Queens record. I'm not on the new Queens record."
Grohl added of his and Josh Homme's relationship, "You know what Josh and I have been doing together? Riding motorcycles and eating waffles. That's it. Let me tell you, it's a fun morning. We've done it more than a few times and it's pretty fucking great. I wish I was on the new Queens album. I fucking love playing with Josh. He's one of my best friends, but at the moment it's just motorcycles and waffles."
In the same interview, Grohl also discusses the chances of reuniting with Them Crooked Vultures, "Maybe! We've talked. We've got together. I never say never. If you want me to be your drummer, we either have to be best fucking friends or you have to be better than Josh Homme and John Paul Jones. If those guys call and say that it's time to go, then I'm gonna go because that's the band. That's the band that I want to be the drummer of forever. Josh and I talk about it all the time. I know that John would love to as well. It's also like herding cats. So, we'll see."
Last Friday (16 August), Dave Grohl played London's Moth Club and was joined on stage by Rick Astley.
Foo Fighters will headline Reading and Leeds festivals this weekend.
Find out more
.