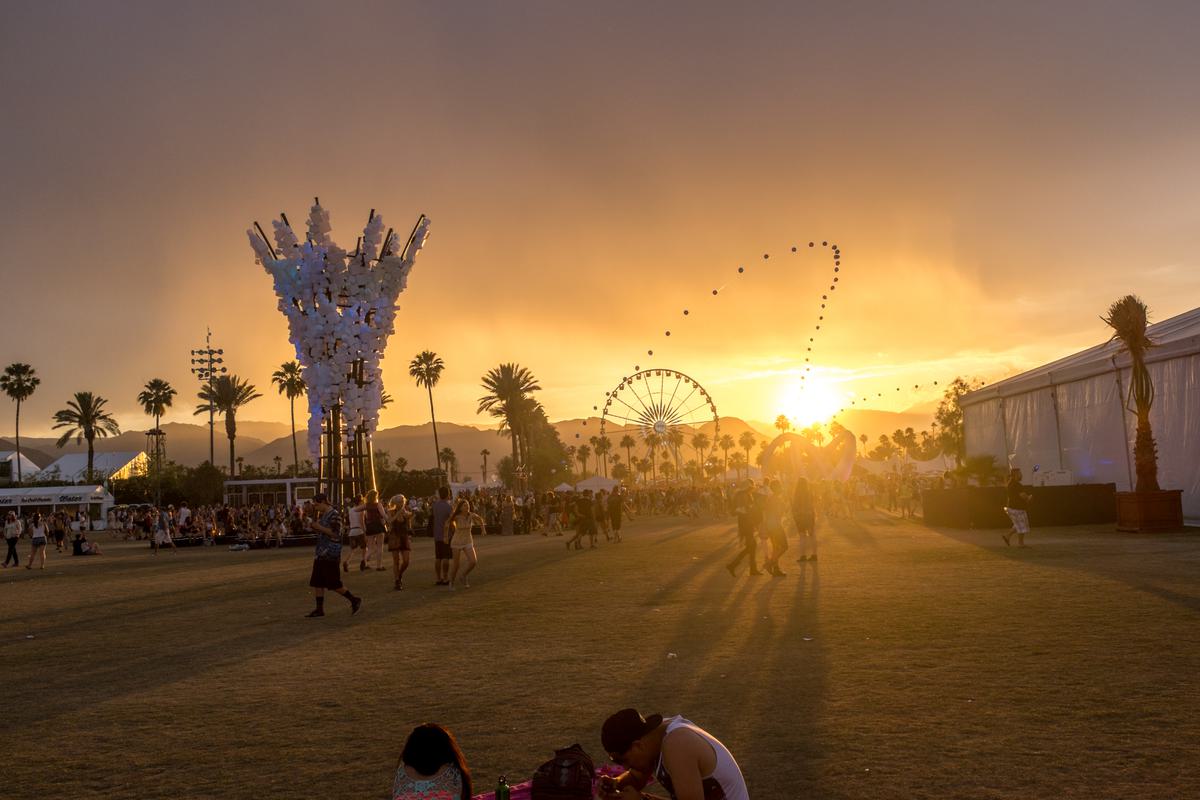 Coachella is being sued over "1300 mile" radius clauses
Iconic American festival Coachella, which takes place in California over the next two weekends, is being sued over "anticompetitive practices".
The promoters running Oregon's Soul'd Out Music Festival have filed a lawsuit against Coachella (and related companies including AEG-owned Goldenvoice, the company which throws the Indio-based bash each year), claiming a restrictive radius clause is violating federal anti-trust laws in Oregon and California. Soul'd Out also claim a number of artists they approached to play at their event (including SZA) had to turn down the opportunity due to Coachella's radius clause.
As the Portland Business Journal report, Soul'd Out believe a particular "contractual restriction" stops any artist booked to play Coachella from performing at "at any other festival or themed event within a distance that extends over 1300 miles" in a number months before or after Coachella takes place (between December 2017 and May 2018). A 1300-mile radius around Indio includes over half of the contiguous USA, a big chunk of Mexico, and some Canadian cities - the radius extends all the way to Louisiana and Minnesota, far beyond Vancouver, and nearly to Mexico City.
"Soul'd Out Productions, located over 1000 miles from Coachella, claims that it has been injured by the defendants' anticompetitive practices, with artists unwilling to perform at the Soul'd Out Festival under threat from the defendants," spokesperson tells the Portland Business Journal.
"We seek no less than to operate in a fair and open environment," said Soul'd Out's co-owner/co-founder Nicholas Harris in a statement. "But as our industry has become more consolidated, it is subjected to more and more corporate tactics that penalize the public. Music, and the culture that births it, is not a commodity to be exploited. It is meant to inspire and enrich our lives."
Soul'd Out are seeking to stop Coachella (and "AEG affiliates") from "enforcing any performance contracts that contain such a radius clause, and also seeks treble damages from injuries caused by their unlawful actions and attorneys' fees spent bringing this lawsuit."
As Pitchfork note, Goldenvoice have issued a public statement to Celebrity Access in response to the lawsuit.
"Radius clauses are common in the concert business where promoters take great risk and spend huge sums to produce marquee festivals, tours, and other shows," a spokesperson for Goldenvoice says. "With over 100,000 fans attending each of its two weekends, Coachella is a premier festival destination attracting visitors from across the region and around the world. The producers of Coachella will vigorously defend against this lawsuit, which calls into question a long-standing industry practice that is crucial to our ability to continue offering fans the unrivaled experience for which Coachella has become known."
Erykah Badu and De La Soul are among the artists playing this year's
Soul'd Out Music Festival
, which takes place 18-22 April.
Coachella
2018 takes place 13-15 and 20-22 April at the Empire Polo Club in Indio, California, and is this year headlined by Beyoncé, Eminem, and The Weeknd.