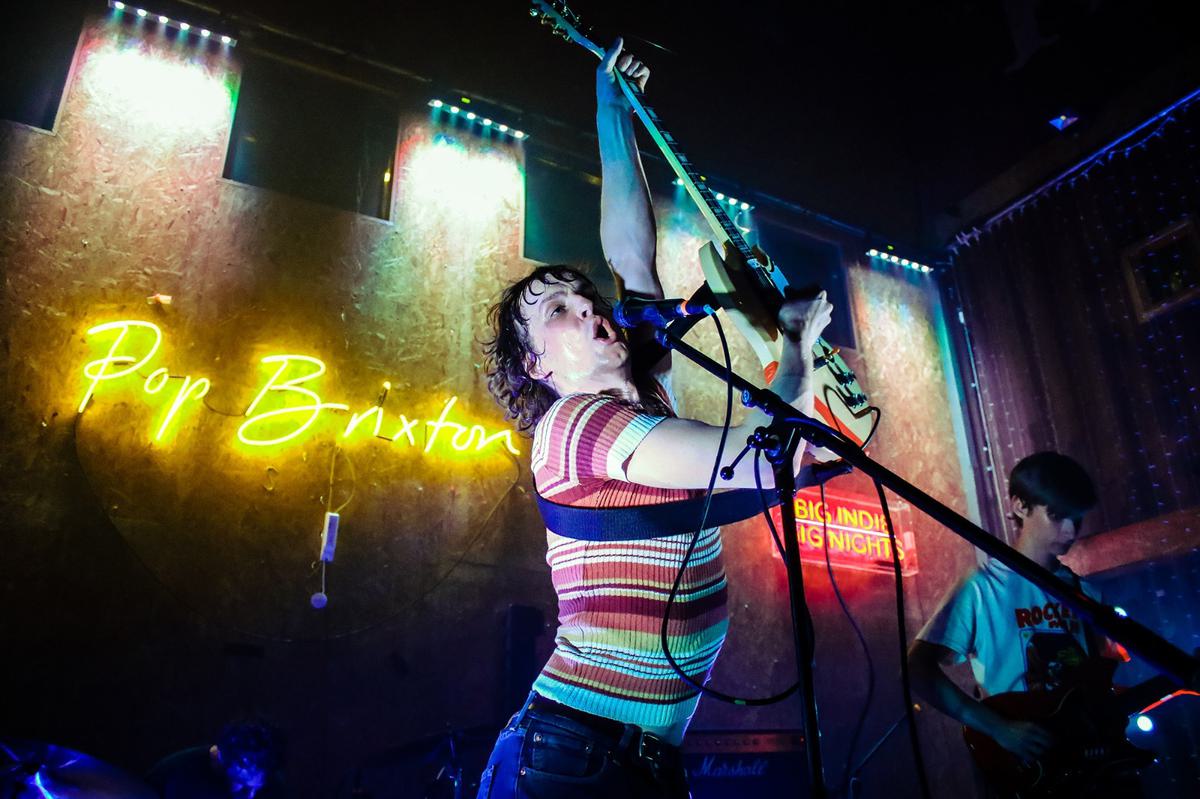 Buzzard Buzzard Buzzard invoke the spirit of the '70s at Pop Brixton
Headlining the monthly Big Indie Big Nights showcase in support of new single "Love Forever", South Wales quartet Buzzard Buzzard Buzzard raced through a set of glam rock bangers with relish.
Opening their set with recent single "Late Night City", the crunch of guitars echoed around the packed venue - bouncing off the shipping container constructed walls of Pop Brixton. On stage, lead singer Tom Rees riled and spasmed, his impulsive movements like a fey Iggy Pop.
Moving into live favourite "John Lennon Is My Jesus Christ", Rees dedicated it to "all the grandmas in the room" and ended with such gusto he gave himself a stitch.
With an attitude, riffs and penchant for showmanship stolen straight from the '70s, Buzzard Buzzard Buzzard are a breath of fresh air in 2019.
New single "Love Forever" is out now via Big Indie.