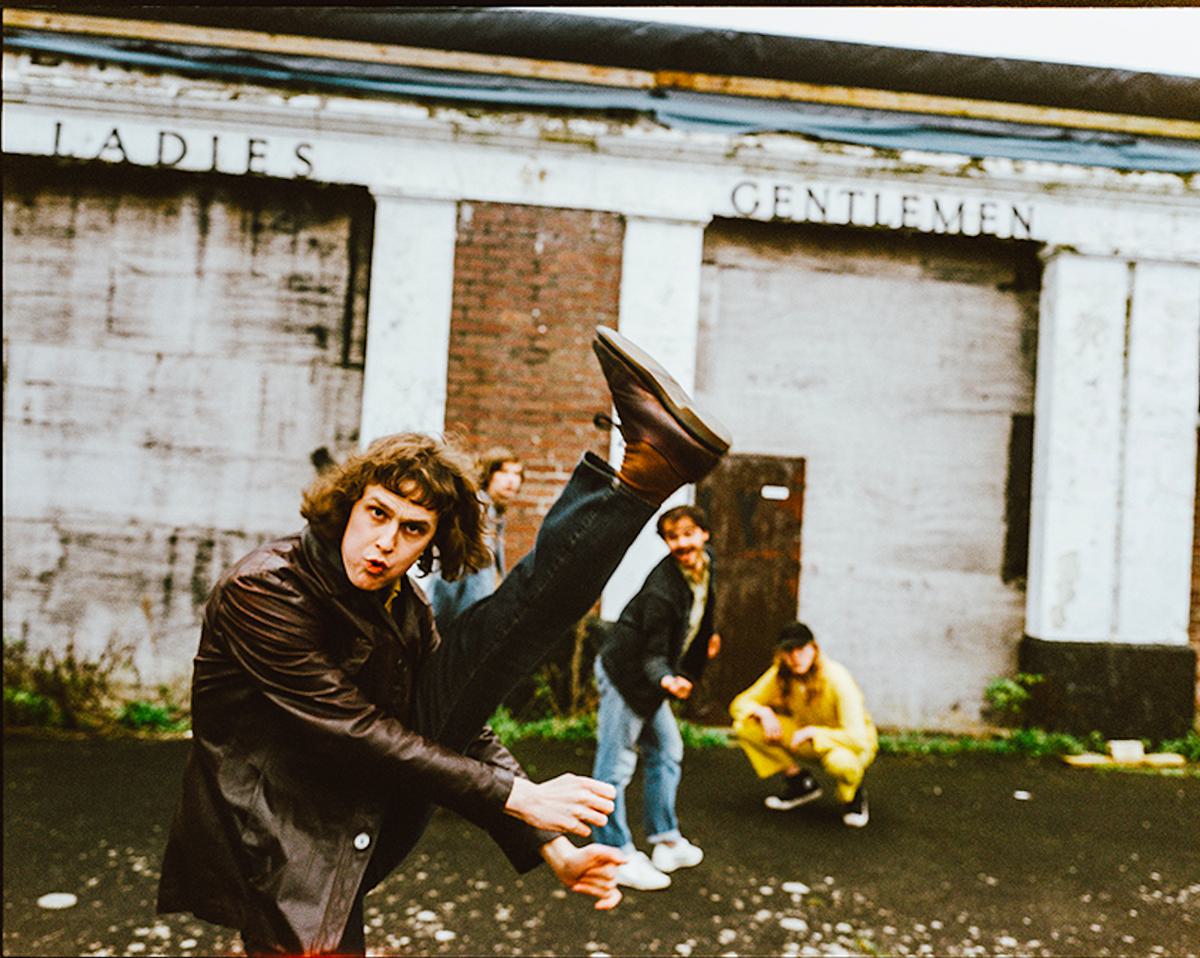 Buzzard Buzzard Buzzard announce debut EP with lead single "Hollywood Actors"
Welsh quartet Buzzard Buzzard Buzzard have announced their debut EP Non-Stop, alongside sharing the lead single "Hollywood Actors".
After signing to Communion Records and sharing "John Lennon Is My Jesus Christ" in February, Buzzard Buzzard Buzzard are back with details of their debut EP Non-Stop.
On top of announcing their debut project, the band have also shared fresh single "Hollywood Actors".
Guitarist and vocalist Tom Rees says of the new offering, "It's probably the most 'rock' song I've written. Lyrically it stemmed from this habitual thing I keep doing when watching films, where I suddenly realise that everybody in the film is just acting, and the whole film becomes completely surreal and you realise how mental the film industry is. I started applying that perspective in everyday life and the similarities were haunting, I felt like everyone around me was acting!"
Rees adds of their forthcoming 10-track EP, "I'm so happy these songs are finally getting some air, especially on such an amazing label like Communion - they've been knocking around with us for two or three years now, so it's really exciting to have them coming out for everyone to enjoy."
The EP will also feature their early singles "Double Denim Hop" and "Late Night City".
Tracklist:
Double Denim Hop
Late Night City
Stockholm City Rock
Hollywood Actors
Theme From Early Morning City
Long Day / Free Day
What Is Hate?
John Lennon Is My Jesus Christ
Theme From Late Night City
Sugarloaf Mountain Crucify Me
"Hollywood Actors" is out now. Buzzard Buzzard Buzzard's Non-Stop EP will arrive via Communion Records on 10 July.