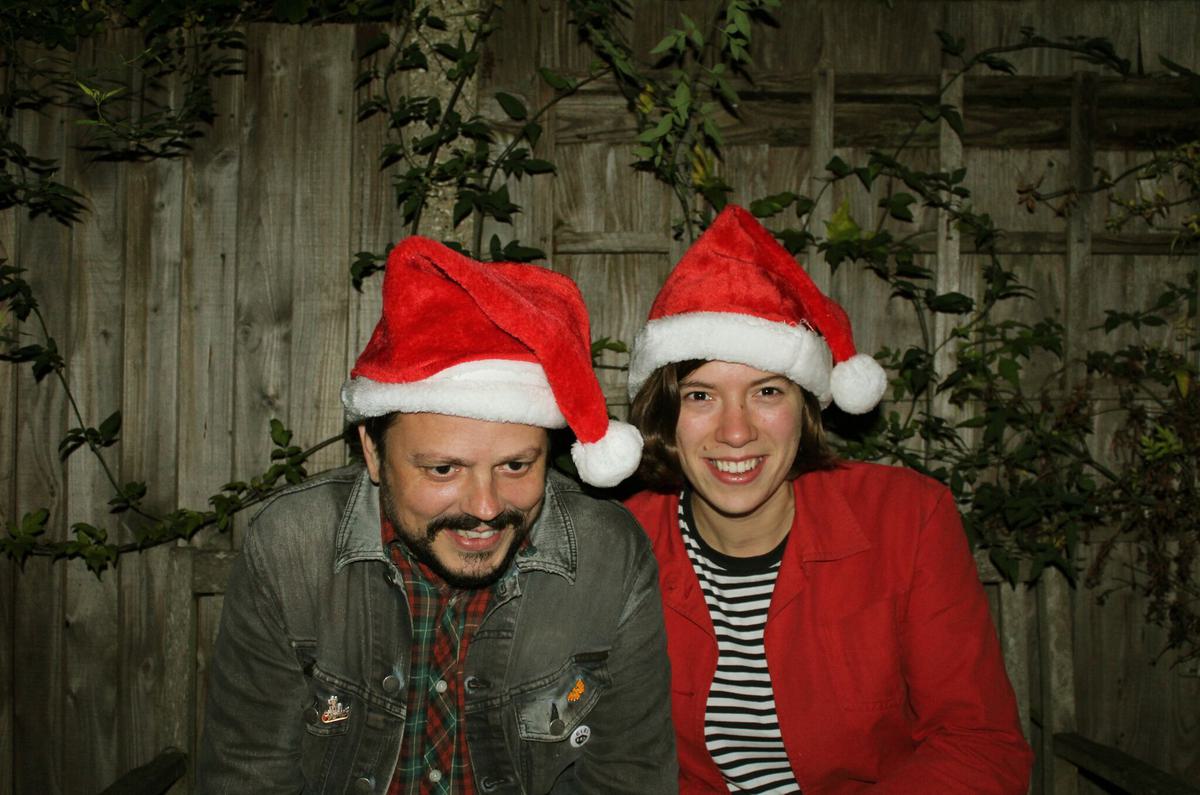 Girl Ray and The Boy Least Likely To pair up and release new festive single "The Christmas Stick"
Pig + blanket; Fortnum + Mason; pineapple + cheese; sage + onion; George + Andrew; Queen + speech... The best things come in twos at Christmas which is something that Girl Ray's Poppy Hankin and The Boy Least Likely To's Jof Owen know all too well.
Like a twee North London version of Nancy Sinatra and Lee Hazlewood; the pair have joined forces under the guise Bubble & Squeak and delivered a wistful new yuletide original titled "The Christmas Stick".
Following the blueprint of all classic Christmas songs (happy and sad at the same time), "The Christmas Stick" depicts the story of a chance encounter during a lonely winter's night on Muswell Hill broadway where two strangers meet and, after suddenly being struck by mysterious festive talisman (stick), lead them to spend the rest of the holidays together, hopelessely in love. Awwww.
"The Christmas Stick" is out now via Moshi Moshi, ripe for all your Christmas playlists.