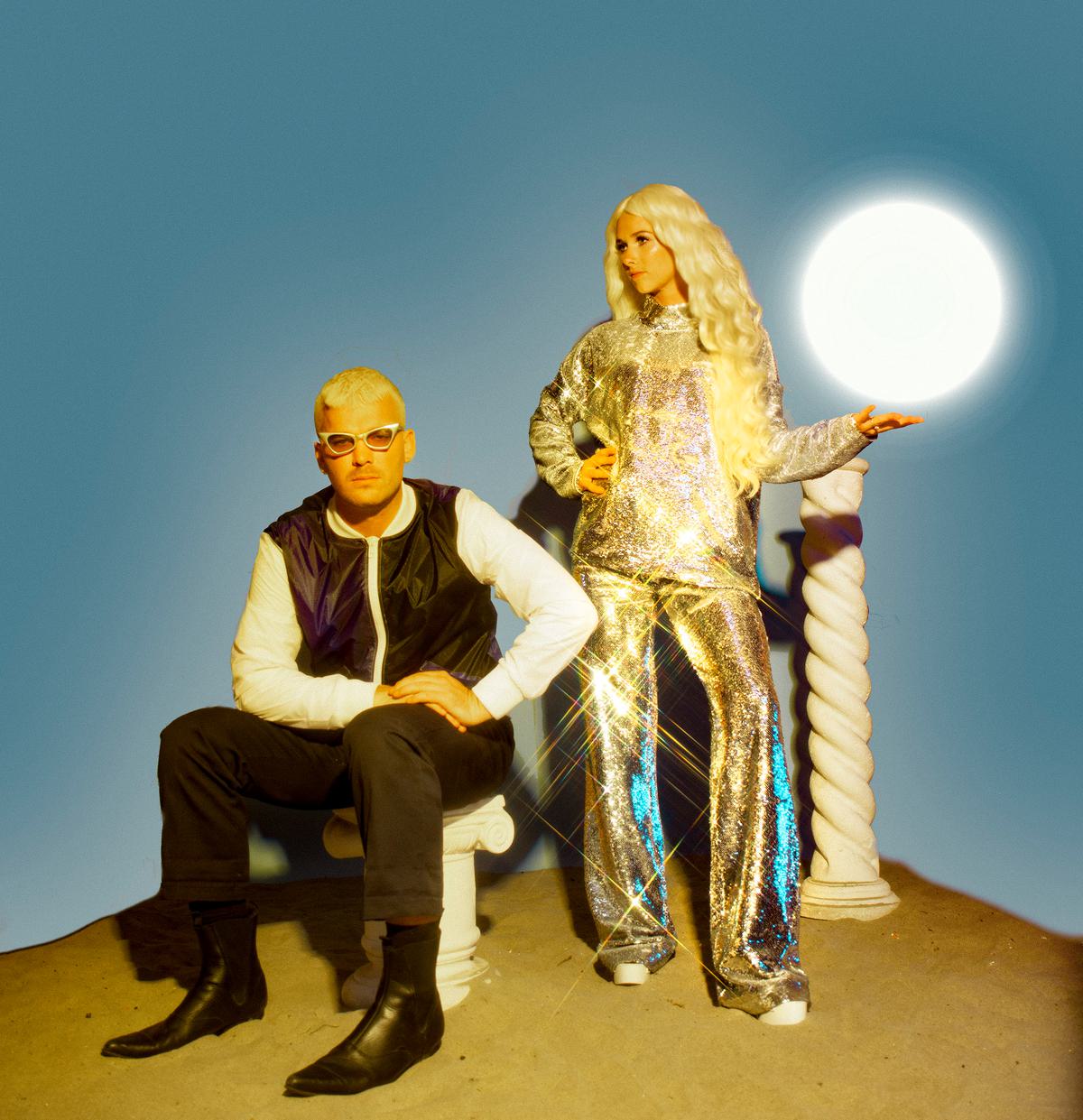 Broods announce new album with slick new track "Everything Goes (Wow)"
Sibling duo Broods are back with news of their third album Don't Feed The Pop Monster, and have revealed new single "Everything Goes (Wow)".
Georgia and Caleb Nott, the duo behind Broods, unveil "Everything Goes (Wow)" as the second single to be featured on their highly-anticipated third record.
"Everything Goes (Wow)" lands after album track "Peach", which dropped back in summer.
Georgia Nott explains the new single further, We wrote "Everything Goes (Wow)" in a tree house in Nicaragua. We were there as part of a writing camp and it was one to the best experiences of our careers. It's about accepting the mortality of everything and finding peace in that."
Don't Feed The Pop Monster is their first album in two years, after 2016's Conscious, which we did a Track By Track feature on.
Speaking about the album, Georgia adds, "We can't wait to share this album with our fans and the world. We wanted to make songs that are true to us and without hiding behind any kind of façade. We made a point of just completely trusting ourselves and each other and we're so ready for everyone to hear the album."
Elsewhere in 2018 the duo have teamed up with Kito for their collaborative track "Creature Kind", and even dropped a standalone single "Eyes a Mess". They also joined Marina Diamandis on stage in New York to debut new track "Emotional Machine" back in October.
Tracklist:
Stevie & Sting
Why Do You Believe Me?
Peach
Falling Apart
Everytime You Go I Cry
Dust
Too Proud
To Belong
Old Dog
Hospitalized
Everything Goes (Wow)
Life After
"Everything Goes (Wow)" is out now. Don't Feed The Pop Monster arrives 1 February via Neon Gold/Atlantic Records. Broods play a sold out show at London's The Dome on 29 November.