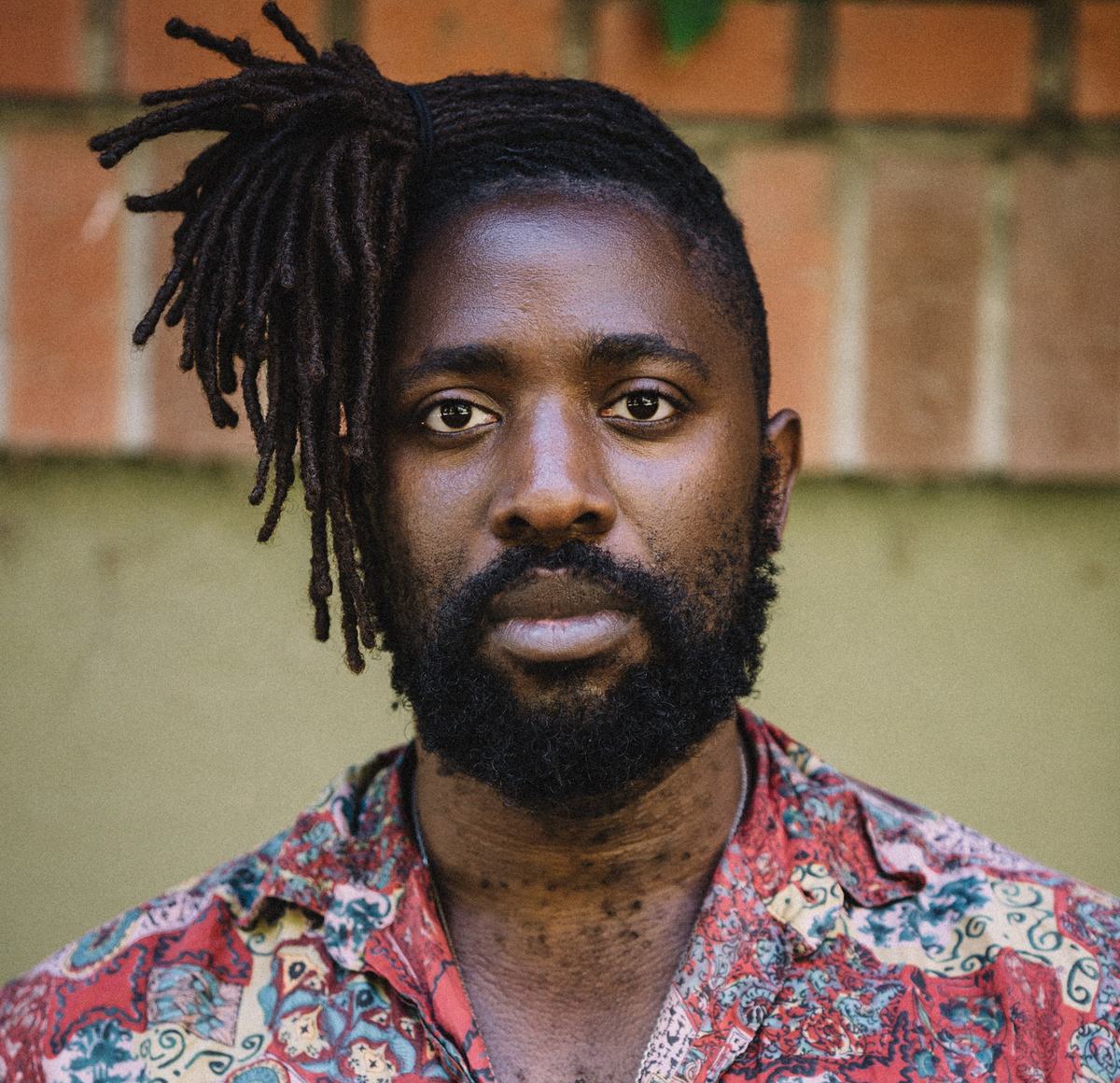 Bloc Party's Kele Okereke announces solo LP Fatherland and shares new track "Streets Been Talkin'"
Bloc Party frontman Kele Okereke has announced his third solo record Fatherland and shared second single "Streets Been Talkin'".
The LP follows 2014's clubby R&B collection Trick and will feature collaborations with Corinne Bailey Rae and Years & Years' Olly Alexander. "Streets Been Talkin'" is a wistful ode weathered by sincerity and maturity that rapidly swells into something quite beautiful - it's a bobbling acoustic number to begin with, but woodwind, strings, subtle Beirut-y brass, and flickering percussion all chime into the mix, elevating it to a new level.
"I was listening a lot to Elliott Smith's Either/Or, Pink Moon by Nick Drake, Blue by Joni Mitchell, and the Al Green album, Still in Love With You," adds Okereke of the major sonic shift. "Writing these songs and expressing these words and feelings, it's something that's vital for me. I'm recognising I'm entering into a different part of my life..."
Bloc Party bassist Justin Harris (Menomena) produced the LP in Portland with local musicians contributing.
"I'm fully conscious that this record is probably going to serve as a document for [baby daughter] Savannah of the relationship between her fathers and who we were before she came into our lives," continues Okereke. "It feels important for her to see that we don't have all the answers but we're trying."
Okereke played a string of solo acoustic dates last month, premiering new material - including recent single "Yemaya".
In September Bloc Party will be headlining Portmeirion's Festival No. 6 with Mogwai and The Flaming Lips. The band's most recent LP was last year's transitional HYMNS (although they unveiled standalone single "Stunt Queen" this past autumn as well).
Tracklist:
Overture
Streets Been Talkin'
You Keep On Whispering His Name
Capers
Grounds For Resentment (ft. Olly Alexander)
Yemaya
Do U Right
Versions of Us (ft. Corinne Bailey Rae)
Portrait
Road To Ibadan
Savannah
The New Year Party
Royal Reign