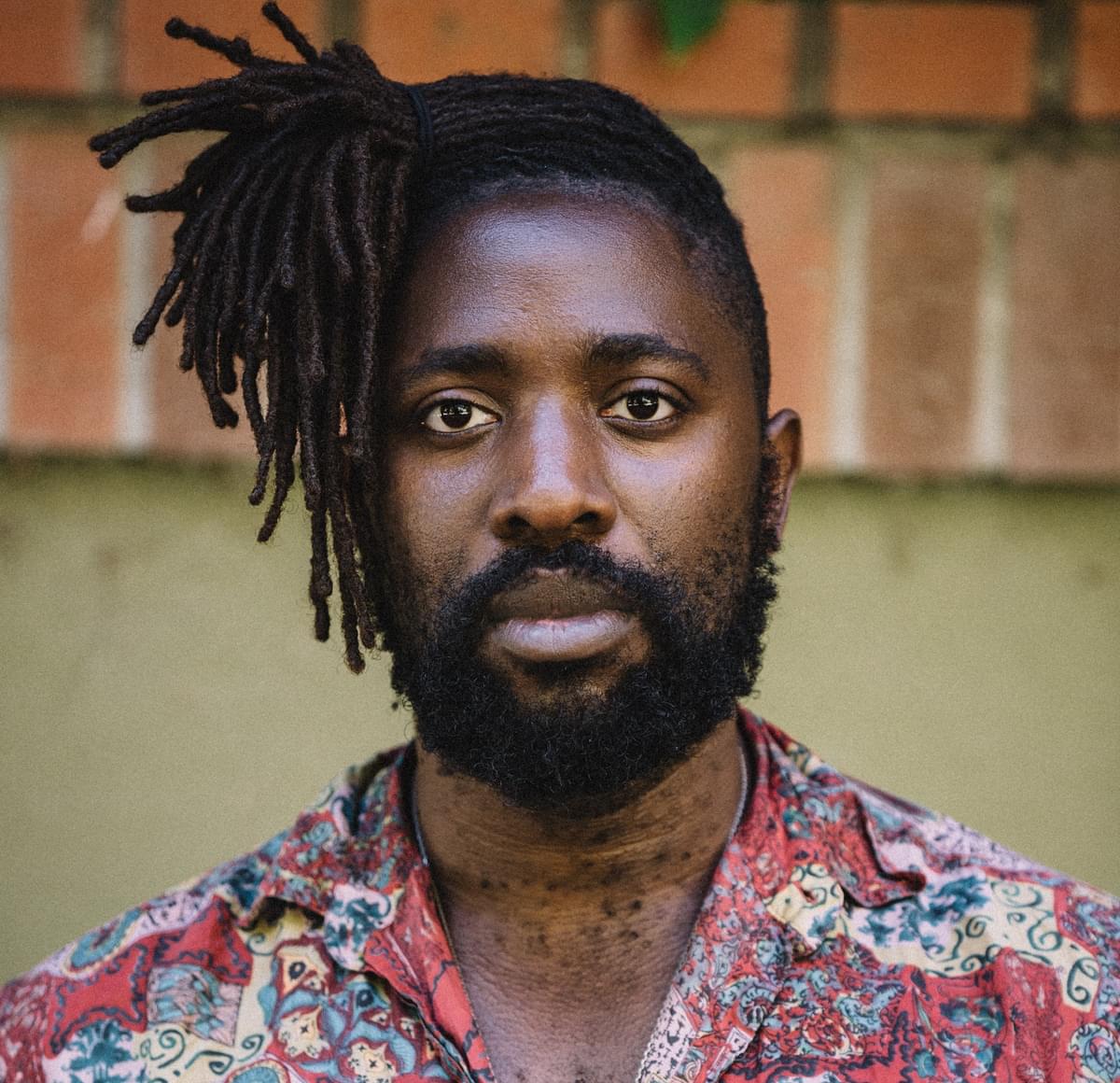 Kele Okereke deviates from his electronic side on string-laced solo offering "Yemaya"
Kele Okereke's latest solo offering is a wonderful curveball - it's called "Yemaya" and it's his first release under his full name.
The Bloc Party frontman announced solo acoustic dates earlier this month, promising new and old material. We've got the first of this fresh stuff, and - in the best way possible - it's not at all what we were expecting.
When Okereke's released music by himself in the past it's tended to veer towards dancier realms - his last solo release, 2014's Trick, took him to intense emotional highs and lows through the power of synth-led R&B - but "Yemaya" is yet another new direction. With magic-laced guitars, swooping strings, and an otherworldly coo, Okereke dives deep into the world of folk as he explores becoming a father for the first time.
"In the west African Yoruba religion, Yemaya is the mother goddess of the ocean, she is kinda the patron saint of pregnant women and fertility," Okereke explains. "According to myth, when her waters broke, it caused a great flood creating rivers and streams and the first mortal humans were created from her womb. When I knew we were having a baby she started to be appear in my thoughts and dreams a fair bit."
In September Bloc Party will be headlining Portmeirion's Festival No. 6 with Mogwai and The Flaming Lips. Find out more. The band's most recent LP was last year's transitional HYMNS (although they unveiled standalone single "Stunt Queen" this past autumn as well).
Get the Best Fit take on the week in music direct to your inbox every Friday